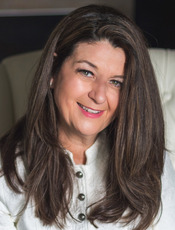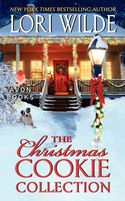 Believe it or not, Christmas is breathing down our necks and I have the good fortune to be writing a Christmas story right now. It's always nice to be living the season you're writing about.
My current release, THE CHRISTMAS COOKIE COLLECTION, is an anthology of Christmas tales set in Twilight, Texas. In the spirit of getting ready for the holidays, I'm including one of my all time favorite cookie recipes. Growing up, these cookies were always in our holiday cookie jar. I'm not sure where my mom got the original recipe, but I make them every year.
Thumbprint Cookies
Ingredients:
1 ½ cups of all-purpose flour
¾ cup granulated sugar, plus ½ cup for rolling
½ cups unsweetened Dutch cocoa powder
1 teaspoon baking powder
½ teaspoon salt.
½ cup butter
2 large eggs, whisked
½ cup confectioners' sugar
1 jar maraschino cherries
Directions:
Stir together ¾ cup of granulated sugar, cocoa powder, baking powder and salt in a medium bowl. Add melted butter and eggs and combine. Cover and refrigerator dough for 30 minutes.
While dough is chilling, preheat oven to 325 degrees and line 2 baking sheets with parchment paper. Place confectioners' sugar and the remaining ½ cup of granulated sugar on two separate saucers or bowls. Take a tablespoon of dough and roll it in first the granulated sugar and then in the confectioners' sugar. Position 1 inch apart on baking sheets. Lightly flatten each ball and make a deep ½ inch indentation in the center with your thumb. Place a maraschino cherry into the indention.
Bake 8-10 minutes. Let cool on baking sheet for one minute, then transfer to cooling rack to cool completely.
I hope you enjoy them as much as my family and I do. Happy holidays!
Carrie:
When she was just eighteen, Carrie and her high school sweetheart, Mark Leland, snuck off to Las Vegas after graduation and got married. When they returned home, Mark's parents forced them into an annulment and Mark didn't resist.
Now he's got a second chance at redemption, but what will win out? His coveted career and fast track lifestyle? Or the one true love who has the power to erase the mistakes of the past?
Raylene:
After her husband leaves her for keeping a dark secret, Raylene hires a young woman who is down on her luck, only to discover the woman is the daughter that she sold at birth in order to give her husband his start. Can the Christmas season bring the redemption she so desperately seeks and reconnect her to the love of her life?
Christine:
Everyone in Twilight knows that Christine Noble can mix up the most delectable concoctions and turn them into amazing Christmas cookies. And the whole town also knows she can't seem to find the ingredients for finding true love. Then through the doors of her shops strides Eli Borden-the man she still thinks of as "the best kisser ever."
Lori
To comment on Lori Wilde's blog please click here.