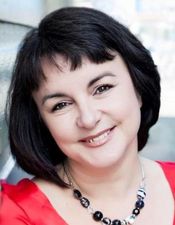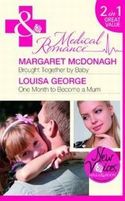 Hi! I'm so excited to be here at Fresh Fiction today! I love this site!
Despite being an avid reader of many genres all of my life I discovered the treasure trove of romance books relatively late. As in, 6 years ago.  I attended a romance writing conference with a friend who knew I loved writing, and she suggested that any conference where writing was the main focus would be useful to me. To my surprise we were given free books! Free romance books! On my way home from that extremely enjoyable and inspiring conference I flicked through some of the freebies, the first one shall remain forever etched on my brain: EARTHQUAKE BABY by Amy Andrews. A Mills and Boon Medical Romance.
As a nurse married to a doctor I was intrigued – books about people like me? What had I been missing all my life? Turns out – I'd been missing a heck of a lot! I love watching ER, Grey's Anatomy, House – where the loves and lives of dedicated, compassionate medical professionals intertwined. Where fast paced action in the operating theatre spills over to sizzling action in the bedroom.
And there were books about this?
I was hooked from the first word.
Each and every Medical Romance I've read since has beguiled me. Whether it's set in a US hospital, Australian Outback or the British countryside the stories have been captivating, tender and range from sweet as sweet to scorching hot! What's not to love about a strong, dedicated hero? Or an intelligent, independent heroine? The stories aren't just about doctors and nurses, we have midwives, vets, paramedics, army medics, volunteers, firefighters, naturopaths – with fresh contemporary stories that don't dwell on medical detail but draw you in to the complex lives of everyday heroes.
So it's a total thrill to be writing now for my first romance genre love – Mills and Boon Medical Romance.
ONE MONTH TO BECOME A MUM teaser: Jessie has just dived into a chlorine-laden swimming pool and the chlorine has affected her vision. Luke (Captain Grump) is trying to help her rinse the chlorine away. This is their first meeting.
'How dare…' Ice water trickled down her face and silenced her retort. It was directed expertly into her eyes and down her hairline. Captain Grump supported her head, stroking her wet hair out of the way, his face only inches from hers. His breath, quickening with every movement, grazed her throat.
Hard muscles brushed against her hip as he curled around her to fill the measuring cup. Warm hands cupped her face as he wiped the water dripping down her chin.
At his touch a weird kind of buzz zinged along her nerve pathways. A buzz that made her want to see his features properly, the colour of his eyes.
Jessie swallowed. Get a grip. Since when did eye colour matter? He was an overbearing doctor with little regard for personal space. Although, she conceded, he'd probably see it as dealing with minor trauma.
Are you a Medical Romance lover, like me? Have you ever tried one? What did you think? If it's been a few years since you read one, would you like to give the genre another go? ONE MONTH TO BECOME A MUM is my debut book and I'd love to give away a copy to one commenter!
To comment on Louisa George's blog please click here.