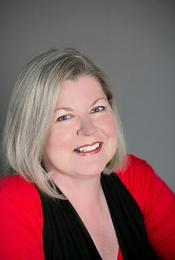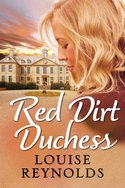 "I think housework is far more tiring and frightening than hunting is, no comparison, and yet after hunting we had eggs for tea and were made to rest for hours, but after housework people expect one to go on just as if nothing special had happened."
― Nancy Mitford
Aristocratic life is an occasional theme in my writing. Like many, I have toured English stately homes and dreamed about their glamorous lifestyles, but I suspect that my interest has almost entirely been influenced by Nancy Mitford, eldest daughter of a baron, commentator on manners and one of the funniest writers of the 20th century.
During the writing of my latest book, RED DIRT DUCHESS, there were more than a few moments when I sat back in my chair, closed my eyes and asked, 'what would Nancy say?'
The five Mitford sisters were infamous. All beauties and almost all eccentric, two had dubious fascist connections (Hitler, Mosley), another was a communist, whilst the youngest, Deborah, became the Duchess of Devonshire. Was there ever a family more divided by ideology than the Mitfords?
Amongst them, the eldest, Nancy, remained resolutely, delightfully madcap and had no truck with dictators or fascism.
As one of the Bright Young People of the 1920's her earliest books are screamingly funny satires of the English Upper Classes. In later life, after she'd turned to writing comedies of manners, she was embarrassed by these early stories, but I love them. Obvious from these books is that life in these stately homes isn't always as it appears. Lack of money, deteriorating houses, poor food and boredom are all hallmarks of the English aristocratic family down on their luck but determined to keep up appearances. That everyone is prepared to live like this because of the importance of inheritance and bloodlines is one of the themes I explore in my latest book, in which a young British aristocrat is put under enormous pressure to marry someone 'suitable' and start a family.
I fell in love with Nancy's work when I read The Pursuit of Love. Over the year I've collected all the Mitford books, biographies and collected letters, and even went so far as to stay at the Hotel Montalembert, the Parisian hotel to which beautiful English aristocrat Linda Radlett is spirited away by the dashing Fabrice, Duc de Sauveterre, when he finds her stranded at the Gare de Lyon.
Nancy Mitford is also famous for editing the book Noblesse Oblige, a collection of essays on the concept of U (Upper-class)and non-U (non-Upper-class) language. Detecting a person's class by the way they speak and the words they use has been with us forever, but it was her devastatingly witty take on the subject, that was refreshing.
When English society playboy Jonathan Hartley-Huntley is sent to outback Australia after a disastrous affair with his editor, all he wants is to take a few pictures, do a quick interview and get back to his usual life of luxury as soon as possible. Until he meets his host, the irresistible Charlie Hughes, and suddenly the back of beyond is a lot more appealing.
Running the pub is a labour of love for Charlie and she has no desire to ever leave the tiny town of Bindundilly. That is, until Jon discovers an old painting that raises questions about both their lives. Charlie impulsively decides to follow him to London, and as the feelings between them begin to deepen, she starts to wonder if there's more to life than the pub. But at Jon's family home, the magnificent Hartley Hall, they become acutely aware of the differences between them, and it soon seems clear they have no future together – especially if Jon's mother has her way.
Family and tradition threaten the course of true love in this warm and witty novel from the author of Outback Bride and Her Italian Aristocrat.