Hi, I'm Rebecca Brooks and I have a confession: I love mountain men. Scruffy men, rugged men, growly men who aren't afraid to get down and dirty. They're sexy, strong, and powerful—and sweet as can be underneath the tough exterior they show to the world.
Although I'm a city girl, my heart belongs outside. Any time I have the chance, you can find me hiking, skiing, kayaking, picking blueberries, or drinking a cold beer while watching the sun set. So it's no wonder that I love writing books set in the great outdoors, with dirty-talking mountain men ready to sweep the women they love off their feet.
But it's not just incredible views and racing down ski slopes. Writing sexy books about mountain men naturally means one thing. Hot. Outdoor. Sex. The more creative the better, IMO!
In MAKE ME STAY, Austin is an Olympic skier and racing coach. He and Samantha discover that up against a snowmobile is the perfect place to get it on—especially when they can warm up after with hot chocolate and round two in front of the fire.
In MAKE ME BEG, chef Connor prepares bartender Mack a picnic—and feeds it to her blindfolded by a glittering mountain lake. I don't think I'll ever look at a picnic blanket the same way after where that scene goes!
In MAKE ME WANT, Abbi is a naturalist who takes wildland firefighter Tyler to a field for an unforgettable night under the stars. But they don't always need to lie down in the grass—in a tent works just fine for them, too!
In my newest release, MAKE ME YOURS, I knew I couldn't write a rock star hero who stayed inside all day. Ryan is an amazing guitar player who knows how to use his hands…and he's also a rock climber who takes the heroine, Claire, on a climbing date. She's never done it before, but just as Ryan was her first love years ago, she's ready to tackle this new "first" with him.
Claire looked up at the rock and tried to stop her head from spinning. This was insane. Even more than that, this was so not who she was.
It was reckless. Dangerous. She had no training, no experience, had never even climbed on one of those indoor gyms with the carefully arranged, obvious, and totally secure hand and footholds.
And now she was in the middle of the woods with someone she hadn't seen in half a decade, someone she barely knew anymore, and she was literally putting her life in his hands when he'd strapped that elaborate rope set-up into a harness that hugged her thighs so snugly it brought a blush to her face.
I'll give you a little spoiler and say that Claire does, in fact, make it to the top of the rock—and Ryan has quite the reward in store. I love thinking up new ways to make my characters get naughty when they're in the great outdoors. And I love the fact that those scenes aren't just about tearing their clothes off. Ryan shares an important part of himself, and Claire overcomes her fear to tackle a new challenge. The adrenaline and beauty heightens the intensity of their passion. And when they finally do make it to a nice, soft, king-sized bed later in the book, the romance is all the more special because of the adventures they've had.
What about you? Would you ever bare it all outdoors, or would you rather read about it while staying snug and warm inside?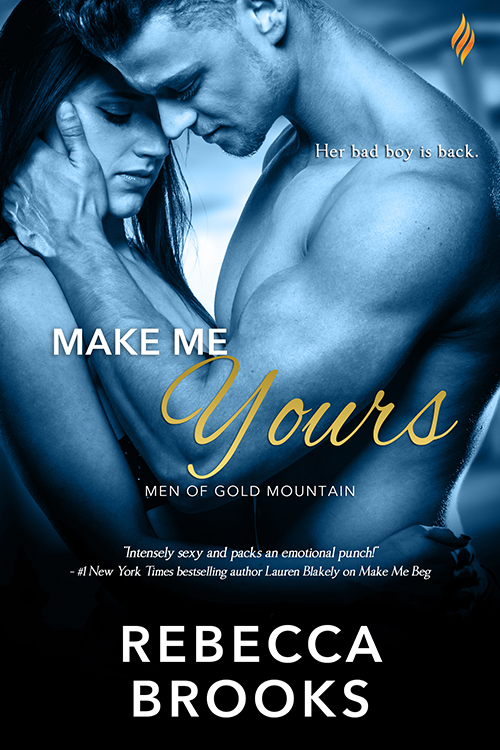 Claire Collins has always been good—except when it comes to bad boys. Or one bad boy in particular: a tattooed musician as skilled with her body as he is with his guitar. But he wasn't ready to be a father, so she left him to raise their daughter on her own. Only fate had other plans, and suddenly, Ryan is back in her life, disrupting everything. This time, though, she's determined not to lose her heart…even if she still craves his touch.
Ryan Thomas never expects to see Claire again—especially not in a small mountain town in Washington on the last show of his comeback tour. But when the lights come on, there she is, more beautiful than ever. One incredible night with her won't be enough… But he'll have to prove he's not the man he used to be, if he wants to keep her—and his family—for good.
Romance Contemporary [Entangled Brazen, On Sale: October 9, 2017, e-Book, ISBN: 9781640633896 / eISBN: 9781640633896]
Men of Gold Mountain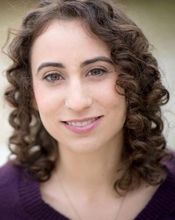 Rebecca Brooks lives in New York City in an apartment filled with books. She received a PhD in English but decided it was more fun to write books than write about them.
She has backpacked alone through India and Brazil, traveled by cargo boat down the Amazon River, climbed Mt. Kilimanjaro, explored ice caves in Peru, trekked to the source of the Ganges, and sunbathed in Burma, but she always likes coming home to a cold beer and her hot husband in the Bronx.
She likes outdoorsy guys with both muscle and heart and independent women ready to try something new.