My favorite scene is at Darach's keep in his great hall when Caitlin's worst fears come to pass—her uncle, who'd kept her under guard for three years with the intent of marrying her to the highest bidder, has found her and threatens to take her back. But instead of trusting in Darach and letting him handle it, Caitlin takes matters into her own hands. In the process, she messes up all of Darach's well-thought-out plans and brands herself a besom in the hopes that she'll be "ruined" in her uncle's eyes, and he'll leave without her.
Her uncle's jowls quivered with outrage. "She was a maid when she left my keep, I made sure of it. 'Tis someone here who's ruined her. I had other men lined up if Fraser fell through. Now who will want her?"

"MacInnes," Darach said, "I'm sure Caitlin isna a—"

"I am," she said, cutting him off in her haste. If she had no value to her uncle, maybe he would leave too. "None will want me now. My bastard children will roam the halls wherever I live. They'll overrun your keep, Uncle. More mouths to feed and bodies to clothe. You best leave me to my sinful ways."

"You besom," he said. "I had plans for you."

Caitlin winced. It was one thing to name herself promiscuous, another to hear it from someone else. But if her uncle washed his hands of her, it was worth soiling her reputation.

By the scowl on his face, Darach didn't agree. "You willna insult your niece in my presence, MacInnes. Caitlin is obviously—"

"A besom," she interjected. "Oh, aye, I'm a horrible, degenerate woman. I canna help myself." She warmed to her story and let her imagination run wild. "I'm a present-day Jezebel who will lead your clan to debauchery and shame, Uncle. 'Twill cost you much gold."
This is one of the first scenes in the book that I envisioned—and because I don't jump ahead when I write, I had to wait…and wait…to write it. To finally arrive at this point in the manuscript and let Caitlin loose on the men who were deciding her life for her, was so much fun! The only one who's fooled by her story is her uncle and maybe the concerned priest. As Darach sarcastically says later in the scene, "If you say 'tis so, it must be true, for I know you would ne'er make up a story."
I think she's one of the funniest characters I've written. She's been sheltered her whole life—first as an only child growing up on a farm with her loving parents, and then as a prisoner in her uncle's keep. She's naïve, kind, sweet, and loveable, yet also stubborn, impulsive and prone to making up stories with her wild imagination (as we've seen!). And even though she means well when she tries to help, she only makes things worse. Trouble follows her around like a faithful hound.
This scene is almost a perfect storm for the personality clash between Darach and Caitlin. He's the strong, solid, resolute Highland laird—ruled by order and logic—intent on freeing Caitlin and punishing her uncle—and she's the free-spirited waif who panics and says whatever comes to mind, putting all of Darach's plans, and herself, at risk.
Hilarity and drama ensue.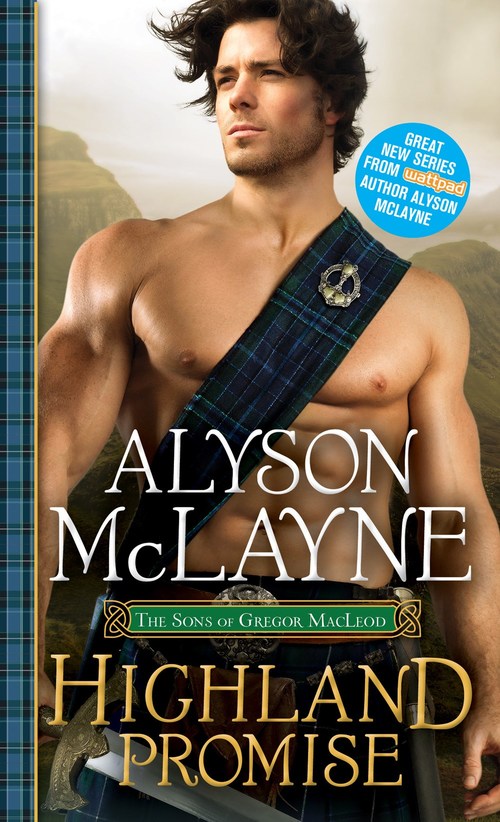 Five boys destined to become Highland lairds are fostered together as brothers. Darach, Lachlan, Callum, Gavin and Kerr fight for their clans, for each other, and for their own true loves.
When forced to choose between duty and honor…
Darach MacKenzie vowed never again to let a woman near his heart after his betrothed betrayed him. It sparked an intense feud between his clan and the Frasers. With all-out war on the wind, Darach can't be distracted—not even by a sweet and charming lass who desperately needs his help.
This Highland Laird will find a way to have both
When Darach rescued Caitlin MacInnes from the clutches of vile Laird Fraser, she vowed to never let men or misery rule her life again. With Darach and the MacKenzie clan, Caitlin finally feels safe. But when Laird Fraser shows up to claim what's rightfully his, or go to war, Darach will have to use all his brawn and brains to protect Caitlin—even if it means losing his heart.
Romance Historical [Sourcebooks Casablanca, On Sale: October 3, 2017, Mass Market Paperback / e-Book, ISBN: 9781492654506 / eISBN: 9781492654513]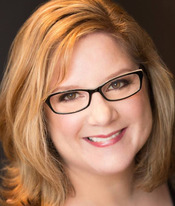 Alyson McLayne is a mom of twins and an award-winning writer of contemporary, historical, and paranormal romance. She's also a dog lover and cat servant with a serious stash of dark chocolate. After getting her degree in theater at the University of Alberta, she promptly moved to the West Coast of Canada where she worked in film for several years and met her Prop Master husband.
She and her family reside in Vancouver with their sweet but troublesome chocolate lab puppy named Jasper.