Excerpt from: THE CENTER
BY ASA AKIRA
He woke up before her, as he always did on Tuesdays. Thirty-two cracks in the ceiling, same as last Tuesday, same as the Tuesday before that, and the Tuesday before that. In her bed, Hana moaned in her sleep and kicked her leg out from under the blanket. She would be awake soon.

She looked so peaceful at this hour, her grey hair pinned up, head on her pillow, face smooth and expressionless. Not like the rest of the day, with that wrinkle in between her eyebrows, which grew even deeper with each year. Never would she say it out loud—not just to Matsu, but to anyone—but he sensed she couldn't remember the last time she was truly happy. That wrinkle, though, she could not hide.

It was an arranged marriage. Thirty-plus years ago, he wondered if she would have agreed to commit to him had she known what the future held in store for them. Probably not.

He had grown to love her. Even before any of it had happened. When she bore his first child, how could he not? She gave him the gift of family. And when that child died of pneumonia, they had grieved together. Some couples were torn apart by such an event, finding themselves unable to move forward together. Not Hana and Matsu.

For certain, by the births of their second and third children, a boy and a girl, he loved her.

"Are you awake?" Hana asked through a yawn.

He closed his eyes and pretended to open them for the first time that morning. He silently counted to three, and groaned.

"Shall we get up?" She stretched.

Matsu groaned again.

Breakfast was the same every day. Coffee with milk. Three slices of white toast—one with Nutella, one with butter, one with jam. On occasion, they had marmalade made by Hana's friend from across the street. Neither of them was particularly fond of citrusbased jams, but they indulged it for the sake of neighborhood politics. Luckily, on this morning, there was no marmalade.

"The van will come half an hour late today," Hana said over her newspaper.

Putting down his own paper, Matsu studied her across the table. The sun was beaming through the window, the birds were chirping. He thought about how her sleeveless shirt did not flatter her old, flabby arms.

"There's an event at the Center today, so pick-up will be late."

Thirty minutes. Thirty extra minutes, he would have to wait.

"Ken is driving up tonight, so you have the grandkids to look forward to as well. They'll be staying with us until Friday."

Ken's kids were all right. Rather, the girl was. The boy, he could do without. Matsu had a feeling right away; as a newborn, the boy hadn't taken to his mother's milk from her breast the way the girl had, almost instantaneously. Two years ago, when she was eight, she asked her grandfather about the abacus sitting at the edge of his desk. After Matsu taught her to use it, she took the abacus and sat at his desk all day, incessantly asking him for more equations. She sat there until he retired to bed. The next day, the abacus was back on the edge of the desk, forgotten.

But she was a child, after all.
Paperback Release Date: Nov. 14, 2017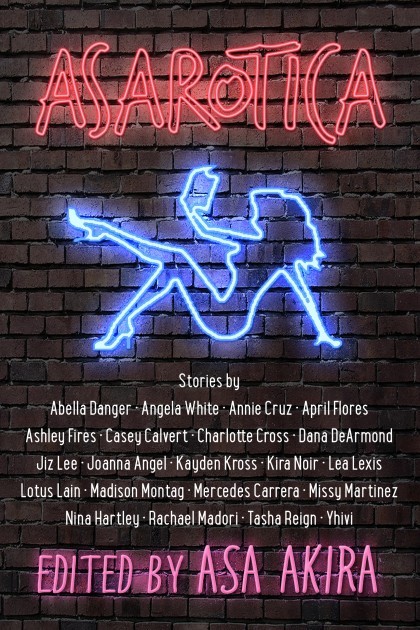 "What do porn stars find erotic?" is a question that has baffled the minds of adult film fans for decades. Thanks to adult film star and best-selling author of Insatiable and Dirty Thirty, Asa Akira, we finally get our answer—everything!
No one knows the world of sex and eroticism better than those in "the industry." They've seen and done it all, from the weirdest fetishes to the most extreme positions, and now in this hot, new erotic collection they are going to test our own sexual repertoire. Asarotica features twenty-two erotic short stories by some of your favorite porn stars: Joanna Angel, Kayden Kross, Nina Hartley, and Asa Akira herself, among others.
Original, authentic, eye opening, and arousing, Asarotica guarantees to "get you there," and to inspire a whole new generation to seek out unexpected pleasures…in books or in the bedroom.
Erotica [Cleis Press, On Sale: October 21, 2017, e-Book, ISBN: 9781627782272 / eISBN: 9781627782272]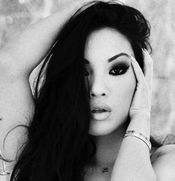 Asa Akira is a Japanese-American actress who has appeared in over 300 adult films. Her many awards include AVN's "Performer of the Year" award in 2013. In addition to acting and writing, she hosts a regular podcast on sex and relationships and is the author of Insatiable: Porn, a Love Story.