When I first started writing, literary agents were an enigma to me–mystical creatures, who I imagined spent their days reading inspiring works, dining with editors in fancy New York restaurants, and jet-setting off to Hollywood to negotiate lucrative film deals for clients. And sure, some of that really does happen. But when I was fortunate enough to land one of those agents, I quickly came to realize that a typical day for a literary agent includes much less glamorous activities: Reading query letters from hopeful authors includes sending them a disappointing "No thank you." Editing book proposals demands hours of word-smithing. And matching a prospective book project with the right editor at the right publishing house takes networking, persuasion, finesse, and lots of just plain work. In short, a literary agent is like a tireless gatekeeper to the world of publishing, a writer's travel partner along the bumpy road to publication, a dream maker.
That's exactly why I enjoy writing the Novel Idea Mysteries featuring Lila Wilkins, literary agent and amateur sleuth. Lila sees herself as someone who helps authors realize their dreams. I depict her working life with both the glamorous aspects she enjoys and the tedious efforts her career requires. More important, I get to show the thrill—for her and the writer—when a publishing contract lands on her desk. By creating Lila's adventures, I can live vicariously through her and experience a bit of what it might be like to open the publishing door for aspiring authors. Of course, along with finding amazing authors, Lila also happens to discover her fair share of dead bodies. (Something I have no desire to do in real life.) But in the end, she always gets a publishing contract for her author… and brings the killer to justice.
Susan Furlong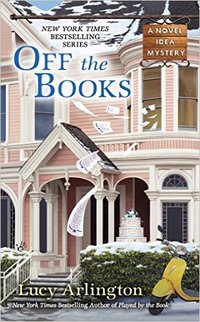 Literary agent and amateur sleuth Lila Wilkins is back to seal the deal in the New York Times bestselling Novel Idea Mystery series.
Lila is showcasing some of her biggest authors at a bridal expo. But when the joyous event turns deadly, she'll have to figure out who penned the perfect crime…
The Novel Idea Literary Agency has planned a wedding-themed week for Inspiration Valley, celebrating not only North Carolina's best vendors but also some of the agency's most popular bridal books. The fact that Lila can use the event to plan her own impending nuptials is just the icing on the cake.
But wedding bells turn to warning bells when Lila finds a dead man facedown in the frosting. Soon it's discovered that the victim was connected to several Novel Idea authors, all of whom quickly become suspects in the case. It's up to Lila and her fellow agents to find the real killer before one of their clients winds up scribbling stories from behind bars…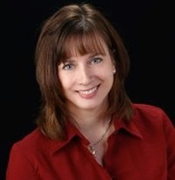 Lucy Arlington was originally conceived by the writing team of Ellery Adams and Sylvia May, two friends who collaborated on an idea that became A Novel Idea Mystery Series. Together, the duo penned the first three books in the series: BURIED IN A BOOK, EVERY TRICK IN THE BOOK, and BOOKS, COOKS, AND CROOKS. As time passed and their personal writing workload grew, the two decided to pass the baton to another terrific author: Susan Furlong. In addition to writing as Lucy Arlington, Susan Furlong is the author of the upcoming series, The Georgia Peach Mysteries.