Fresh Pick for Monday, February 1st, 2016 is KARMA'S A KILLER by Tracy Weber
#SuspenseMonday – murder and yoga?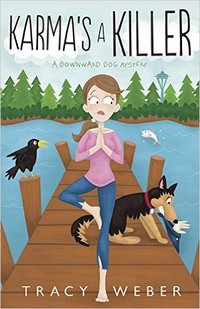 When Seattle yoga teacher Kate Davidson agrees to teach doga (yoga for dogs) at a fundraiser for a local animal rescue, she believes the only damage will be to her reputation. But a few downward-facing dogs are the least of Kate's problems when an animal rights protest at the event leads to a suspicious fire and a drowning.
The police arrest a woman claiming to be Kate's estranged mother and charge her with murder. To prove her innocence, Kate, boyfriend Michael, and German shepherd sidekick Bella dive deeply into the worlds of animal activism, organizational politics, and the dangerous obsessions that drive them. All while discovering that when it comes to murder, there's no place like home.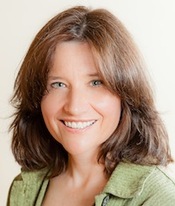 My writing is an expression of the things I love best: yoga, dogs, and murder mysteries.
I'm a certified yoga teacher and the founder of Whole Life Yoga, an award-winning yoga studio in Seattle, WA. I enjoy sharing my passion for yoga and animals in any form possible.
My husband and I live with our challenging yet amazing German shepherd Tasha and our bonito flake-loving cat Maggie. When I'm not writing, I spend my time teaching yoga, walking Tasha, and sipping Blackthorn cider at my favorite local ale house.
The Fresh Pick is chosen by a group of readers and is never a purchased advertisement or promotion. We've picked this book because it appeals to us and we like to share our diverse tastes in reading and hope you'll give it a try.