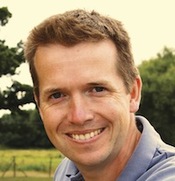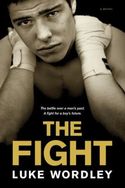 I'm sitting outside a conference hall somewhere in the middle of England. The birds are beginning their dawn chorus and a hint of light is appearing in the gloom.
I'd like to pretend I rise at this time every morning, to sit and meditate deeply on my Bible and to contemplate greater things before starting my two-hour morning work-out. But the fact is – I never get up at this time of day, and I rarely do any of the above before….well, ever, really.
I just think I had a little too much cheesecake last night. Weird dreams, an uncomfortable bed and the sub-conscious knowledge that this guest blog should have been with my publisher yesterday combined to thoroughly mess up my sleep. But maybe excitement had a little to do with it too.
My debut novel, The Fight, launched yesterday in the UK.  It's a wondrous moment for any writer when their first-born book is published. The culmination of years (ten in my case) of toil, breakthrough, dreams and self-doubt offer a heady mix of thankfulness and pride. And to get highly positive reviews and congratulations from people who are not obliged to be nice to you is, for a debut novelist, manna from heaven.
But sitting here at 4:59 a.m. typing this blog also hints that my writing career may dance to a different beat from now on, with publisher deadlines and expectations. I'm fine with that. I'm a better writer now, more confident, knowledgeable, and tighter with my prose and dialogue.  
However, taking ten years to write a novel (in my case, with a seven-year hiatus in the middle) did allow me to do something I'll probably never be able to re-create. You see, I was two completely different people when I wrote my book. Let me explain.
I believe the best fiction nearly always has some truth and personal experience behind it. I wrote the first third of The Fight when I was just 25 years old, travelling with my wife around Asia and Australasia. The opening portion of the book centres upon a character called Sam – an angst ridden, testosterone-charged teenager. It's easy to write authentically when you've been there yourself not so many years earlier. Writing Sam's story was as easy as pie.
Our travelling came to an end and we returned to the UK to volunteer for a small international development charity. Within a few months we found ourselves running it and the manuscript was put away. God blessed the work and organisation amazingly and before long we were supporting projects in more than 40 countries around the world. It was a privilege to be able to help improve and sometimes save lives, and we threw everything into it. But with the inexperience of youth, I didn't pace myself. I over-committed to projects, didn't take enough time off, didn't look after myself physically or spiritually. And it became stressful. Worries about work dominated my mind night and day.
I hung on for a year, but from a 32-year-old at the top of my game I became a wreck – wracked with anxiety and insomnia, addicted to caffeine and increasingly erratic in my decision-making and work relationships. The crash came. And it wasn't pretty. Depression and a sense of personal failure followed the inevitable resignation from my job.
By God's grace, and the wonderful support of my wife, I was slowly restored to health and normal life once more. About a year later, I felt prompted to get my manuscript out again – untouched for seven years. I was amazed to find that I had stopped writing just at the point that my other main character, Jerry – a Christian in his 30s – suffers a depressive episode and crisis of faith. I began typing again, with an authenticity and insight that I would never have achieved as the cock-sure 25 year old who started the book seven years earlier.
So I'm glad the book took me ten years to write. It's better for it. And I'm even glad I went through that toughest time of my life in the middle. If mine, and Jerry's story, can help someone who's going through something similar, then there can be no greater privilege as a writer.
To read more about THE FIGHT and Luke's story, visit his website.