Happy New Year to you all! I'm so excited about my new release, the third book in the Blue Justice series, CODE OF VALOR (available now!) and am so honored to be on the Fresh Fiction blog once again. Since we're right around the holidays – or just coming off the sugar high related to them – I thought I'd share a favorite recipe that I can see the St. John family enjoying. It's a recipe that I found somewhere and through a bit of experimentation, changed it up a bit to suit me. 🙂 Not a whole lot, but a little.
It's a Strawberries and Cream Cheese Pie with an Oreo crust.
– 1 cup semi-sweet chocolate chips
– 2½ tsp shortening – room temperature (I start with 2½,  you can add more if you find you need it.)
– 1 Oreo pie crust
– 1 8-oz block cream cheese, softened to room temperature
– 1/2 cup sugar
– 1/2 cup sour cream – set it out to room temp and it mixes better.
– 1 tsp vanilla
– 1 tub Cool Whip (8 oz) – I also let this sit out and warm up to room temp before mixing it in.
– fresh strawberries, halved (enough to cover the surface of the pie.)
Combine chocolate chips and shortening and melt in the microwave. I found that I have to microwave it for around 45 seconds to a minute. Then stir it up and make sure it's blended and smooth. Heat longer if you need to.
Once you have that, pour enough into the bottom of the crust to cover the center part. I try to make a thin layer because I've found that if it's too thick, it's very hard to cut!
Once you have the layer of chocolate in the bottom, place the pie crust in the refrigerator until the chocolate hardens.
Using a hand mixer, beat the room temperature cream cheese, sugar, sour cream and vanilla until smooth. Add the whipped cream and mix well.
Scoop the white mixture into the crust and smooth it then refrigerate overnight. **This freezes REALLY well if you want to mix it up a couple of days before you need it.** Then once you're ready to eat, just pull it out and top with the strawberry halves. Then drizzle the extra chocolate over the top. I usually have enough chocolate left to eat with the extra strawberries!
So, in CODE OF VALOR, Emily and Brady are on the run for a little while from the bad guys—at least before they decide to go on the offensive. The bad guys think Emily has information and are willing to kill to shut her up. She's not sure why they're after her, but is grateful that Brady St. John was in the right place at the right time to rescue her and then bring in the reinforcements to protect her! In the end, justice is served and Emily comes to understand that her past doesn't have to define her future. She's accepted into the St. John clan and finds her happily ever after amongst them. The St. John family is a close-knit, fiercely loyal-to-one-another bunch of people and they love spending time together—especially eating together. They often find themselves around the kitchen or dining room table swapping stories, sharing laughter, tears, jokes, and plans. This recipe is one that I can see as a favorite and one that's served often!
I hope you all enjoy it. If you make it, let me know what you think!
Blessings,
Lynette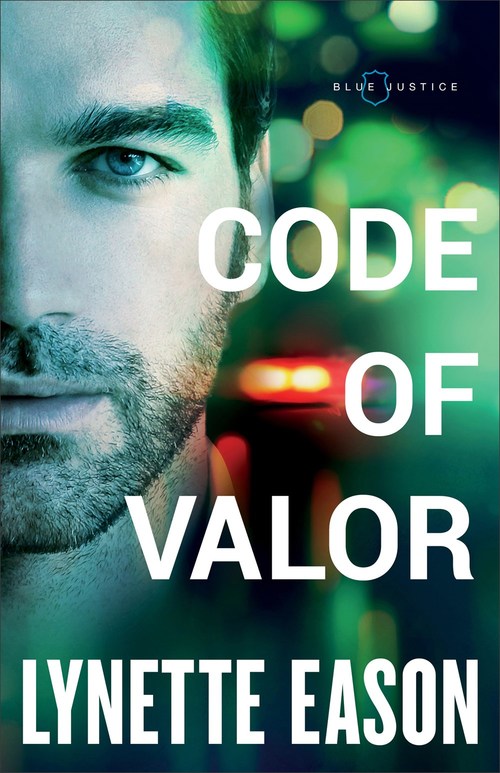 What Detective Brady St. John really needs is a relaxing
vacation. Unfortunately, just as the sun is setting on his
second day at a friend's cabin on Lake Henley, he hears a
scream and races to rescue a woman from her would-be killer.
When the killer escapes only to return to finish the job,
Brady vows to utilize all of his many resources to keep her
safe–and catch those who would see her dead.
Financial crimes investigator Emily Chastain doesn't trust
many people. And even though she let the detective who saved
her life in on a few pertinent facts about why she was being
attacked, there are some things you just don't share with a
stranger. Little does she suspect that the secret she is
keeping just might get them both killed.
Bestselling and award-winning author Lynette Eason sends
readers on a race for the truth in this heart-stopping story
of risk, regret, and redemption.
Romance Suspense | Inspirational Mystery | Mystery Police Procedural [Revell, On Sale: January 1, 2019, Paperback / e-Book, ISBN: 9780800727048 / eISBN: 9781493416639]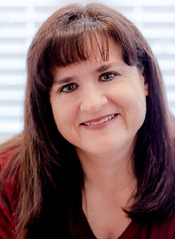 Lynette Eason is the bestselling author of Oath of Honor, as well as the Women of Justice series, the Deadly Reunions series, the Hidden Identity series, and the Elite Guardians series. She is the winner of two ACFW Carol Awards, the Selah Award, and the Inspirational Reader's Choice Award. She has a master's degree in education from Converse College and lives in South Carolina.