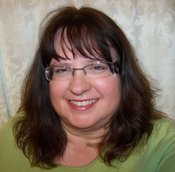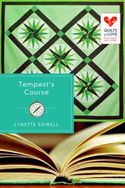 Do you remember the old Gothic novels by Phyllis Whitney and Victoria Holt? If you do, you probably can list those special ingredients these authors' books contained.
These novels, some of them written a good fifty years ago and more, usually featured a young woman alone in meager circumstances. She may or may not be an orphan, but is usually penniless, or a reluctant heiress.
She finds herself in a creaky old house, a drafty manor, or in some similar location. Said young woman might encounter helpers along the way as well as adversaries. But the biggest element of these Gothic romances was the "big secret," besides the feeling that the heroine would always be looking over her shoulder.
There's a darkly brooding hero, who usually has a tortured past and even darker secrets. The attraction between said hero and heroine practically sizzles.
I remember reading books like this when I was much younger, and even then, the books were considered old. I loved shivering during the parts when the heroine and hero were together and I could feel the attraction between them—usually forbidden love.
I remember turning page after page as the heroine alternately fled and faced an unseen enemy, then gasping when either candlelight, moonlight, or twists of the plot revealed the identity of the enemy out to kill her.
Years later when I became a writer, sometimes the subject of the Gothic romance would come up among fellow writers.
"Victoria Holt? Phyllis Whitney? Oh, yes. I've read those books. Enjoyed them." Then we'd chat about how it was a shame there weren't more books like that.
More than two years ago, I found myself mulling over a plot idea for the Quilts of Love book series. No, not a historical. My thought was, "Lots of people are proposing historicals with quilts. That's a natural choice." Or Amish. No, that will be my next series.
Contemporary it is, I decided. But where? And what could my heroine do that would be interesting?
Somehow, in a jumble of imagination, the skeleton of a storyline emerged: Massachusetts coast, present day, a textiles conservator makes a bid to restore a quilt. But why? What's so special about a quilt made by a whaling captain's wife? What if the contract states the heroine must stay in the big old house where this very old quilt is kept? And this big old house is empty?
Here came my new Gothic romance, something I wasn't deliberately looking for. I needed a big secret, something the heroine didn't know, nor the hero who works as a groundskeeper on the property.
To discover that secret, I had to delve into the story of the quilt and its original seamstress. Once I knew her story, I decided my heroine must discover it too. Which as you know, in any Gothic romance, the heroine must be nosy enough to explore the big old house where she finds herself, and that's how my heroine found the diary of the whaling captain's wife.
No, I don't believe a genre really dies. I think those of us who love a particular genre can find ways to tell an old tale in a new way. And sometimes, that discovery will surprise event us, the writers. That's what makes the whole journey fun.
One commenter will win a copy of TEMPEST'S COURSE! and a DaySpring quilted bangle bracelet!
To comment on Lynette Sowell's blog please click here.