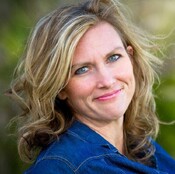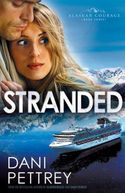 How to Stay Merry while Meeting Your Word Count!
My schedule has been crazy the last few months. I've turned in SILENCED, book #4 in my Alaskan Courage series, then completed the revisions and line edits, started the first draft of the final book in the series, planned my oldest daughter's wedding, and continued homeschooling my youngest, all while marketing book #3, and squeezing in Thanksgiving.
I imagine your schedule doesn't look much different—scores of to-do's on your list, and only so many hours each day to get them done—especially now, during the holidays.
I wish everything stopped in December, but as writers, many of us still have deadlines to meet during these busy weeks.
So, in celebration of you, my fellow word warriors, I've put together my top five ways to use your senses to survive the season, keep your sanity, and meet your word count:
1. Sound: Need a quick reprieve from the hustle and bustle?  Find a place of calm while you write with the soothing sound of waves or birdsong on SoundDrown.
Hot writer tip: Another good way to get in the writing zone is to play your story soundtrack (if you've compiled one), or use a free music app like Spotify to play songs that remind you of your story and characters.
2. Sight: Add a few items of literary cheer to your workspace, like this bookish tree.  Or make a Pinterest board of story-inspired holiday fun.  This is a board that your readers will enjoy, too.
Hot writer tip: Add one new pin a day, but only after you've met your word count. Let playing on Pinterest for 10 minutes be your reward for a job well done 🙂
3. Taste: Make holiday meals like these ahead of time and freeze them, or use your crock-pot, to free up extra writing hours.
Hot writer tip: Desserts and beverages can be made in the crockpot, too! Brew a pot of spiced apple cider and let it fuel your muse throughout the day.
4. Touch: In between pounding the keys, make time to hug a loved one, snuggle with your pet, and exercise. Bundle up and go for a walk. Take time to feel the stillness, the nip in the air, the snowflakes falling on your face.
Hot writer tip: Taking regular exercise and stretch breaks while writing helps keep your creativity fresh.
5. Smell: Are the smells of sugar cookies and candy canes distracting you?  Find your focus by lighting a book candle or using library perfume while you work.
Hot writer tip: Does your story take place on a tropical beach and you're having a hard time envisioning your setting in the middle of winter? Try some coconut lime lotion for your hands. Scents can be a powerful trigger. Find one that suits your story and enjoy it.
One lucky commenter will get a set of Alaskan Courage (Books 1-3): SUBMERGED, SHATTERED and STRANDED
To comment on Dani Pettrey's blog please click here.