Thanks so much for featuring us on Fresh Fiction! We love your blog and are so excited to have the opportunity to talk about our sweet YA romance, IN THE PENALTY BOX! Before we get started on our post, don't forget to enter the giveaway! Details are at the bottom of the post.
Below we've shared our top five movies for Brodie and Willow's characters. Do you have a favorite movie? If so, leave it in a comment below!
Brodie's got quite a list, and as he and Willow get to know each other, he realizes they have a few in common! Which makes her all that more irresistible.
1–Fast and Furious 8: The Fate of the Furious. I mean a sub crashing through the ice? That's just plain rad.
2–Young Blood: Best hockey movie ever…even if it's from a hundred years ago.
3–The Avengers – all of them. No way can I choose just one.
4–The Terminator Series: Yep, even the non-Arnold ones.
5–Elf: Who wouldn't like a movie that has the longest belch ever recorded?
Willow loves streaming movies! After tearing her Achilles tendon while figure skating, Willow had loads of rehab time, which meant hours on end watching movies while pedaling on a stationary bike. She has tons of favorites, but she's narrowed her top five to the following:
1–Elf – The scene where Elf and Jovie sing a duet in the bathroom is priceless!
2–Fast and Furious (All of them!) – Who wouldn't want to watch amazing cars with epic upgrades race around the world?
3–The Holiday – As far as movies go, this one always brings a smile to Willow's face!
4–Mad Max – Dystopian future, scarce water, and good fighting evil? Yes please!
5–The Avengers – The beginning of one of the best franchises ever filmed!
—
Giveaway
We are giving away a custom IN THE PENALTY BOX stress relief hockey puck to three lucky winners! Every comment on this blog and share of this blog post (you must tag @LynnRushWrites and @KellyAnneBlount) will count as one entry. Please enter as many times as you would like and good luck! 🙂
Giveaway Details: Due to S&H costs, this giveaway is only open in the United States. If the winner is not located in the United States, we can send you a custom IN THE PENALTY BOX bookmark and Holy Puck laptop sticker. You must be at least 13 years old to enter and if you are under the age of 18, you must have your parent's/guardian's permission to enter.
—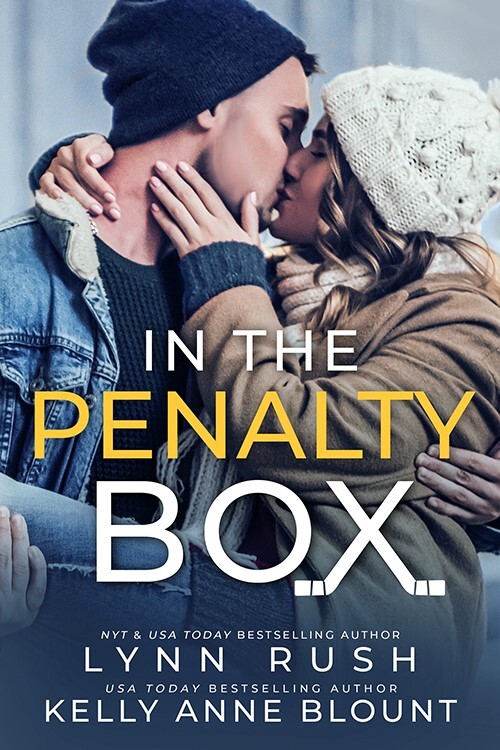 The Cutting Edge meets Friday Night Lights in a sizzling new hockey romance from bestselling authors Kelly Anne Blount and Lynn Rush.
Willow Covington has conquered every obstacle thrown at her to become one of the best figure skaters in the nation, until a devastating injury shatters her Olympic dreams. Instead of hanging up her skates, she switches to hockey; blocking shots and slapping the puck around takes her love of the ice to a whole new level, and suddenly she has a new goal—earning a hockey scholarship to Boston College. If only the team, especially the super talented (and, okay, hot) Brodie Windom, wasn't so frigid toward her…
Hockey sensation Brodie Windom has one goal for his senior year: to win the state tournament, which would secure a spot on the famed Boston College hockey team. His eyes are on the prize and there's no room for distractions—until figure skater Willow Covington joins the team and throws him off his game…
Young Adult Romance | Young Adult Sports [Entangled Teen, On Sale: January 5, 2021, Paperback / e-Book, ISBN: 9781682815 / eISBN: 9781682815830]
New York Times & USA Today Bestselling Author, Lynn Rush, is a full-time writer, wife, and trail runner, living in the Sonoran Desert, despite her fear of rattle snakes. Known as #TheRunningWriter, she can't resist posting epic sunrise pictures while running in the desert with her trail sisters, even if she has to occasionally hop over a scorpion. When she's not running, writing, or reading, she and her Ironman husband are watching movies that fuel her undying love of superheroes, vampires, and all things Supernatural. Find her on social media: @LynnRushWrites Sign-up for her newsletter: http://bit.ly/LRNewsletter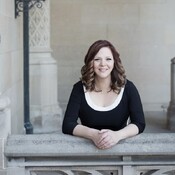 KELLY ANNE BLOUNT is a USA Today bestselling author of young adult novels. She loves to alternate writing sweet romances, gritty thrillers, and fantasy books. She's a firm believer in balancing light with dark.
When she's not writing, she's probably lost in a book, watching Twilight, or having an adventure with her sweet family, which includes her handsome husband, their darling daughter, and their five furry loving rescues.
After living in a palace in Scotland, across from the Caribbean Sea, and in the snowy land of Wisconsin, Kelly and her family reside in beautiful Asheville, North Carolina. She draws inspiration from the places she's lived while world-building in her books.