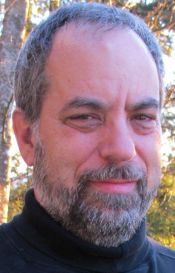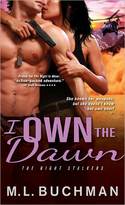 It's how she knows the book is going well. I'm sitting off in my writing corner; surrounded by pretty pictures, important sayings, a couple cats, and a bunch of love notes from my lady. Then a laugh just bursts out. I can hear her even now, "You just think you're so clever." And she's right, I do. I laugh, I cry, I get angry when one of my characters screws it all up, and I chortle when I've been particularly evil and given them some impossible challenge.
I used to be embarrassed about it. As if I was just being foolish, I'd try to suppress it. Then I'd forget myself and find myself wishing I had someone to nudge and wink with. (Thankfully I do. Much of my story lines are worked out while walking hand-in-hand with my wife.) The thing that surprises her every time I mention it is that she's my audience. She's the one I hope to make laugh, cry, and sigh.
And it works. She's my first reader (she's awesome at grammar). And I get to hang out in the corner of the living room and pretend that I'm not perched on the edge of my chair waiting for that moment. The one where the story takes off and she reads a dozen pages without a mark and then has to backtrack. That's when I know I've done something right. I've swept my reader into my story, into my world.
The only way that I can figure to make that happen is if I'm swept right myself. If I become so immersed that I suddenly look up and realize that my bladder is aching, my butt is sore, and I really need to write just one more scene before I can bring myself to leave the keyboard, that's when I know I'm on the right track. It's only after I've written that I find myself hoping that others can feel the joy I bring to creating the page.
I've talked to a lot of writers about this; I've had lunches with bestsellers and midnight chats after the conference grinds to a halt. I've listened to their speeches and read their memoirs. One thing is clear, they love what they do. They sit in the corner and laugh at their own cleverness and weep with joy when true love is finally found.
What stirs up your heart? What makes it fun for you? I'd love to hear. One commenter will win a copy of
And please check out the contest page on my website: by following along my blog tour for the month of August, you will have multiple chances to win a signed copy of I OWN THE DAWN:
I OWN THE DAWN BY M.L. BUCHMAN – IN STORES AUGUST 2012
Name: Archibald Jeffrey Stevenson III
Rank: First Lieutenant, Dap Hawk Copilot
Mission: Strategy and execution of special ops maneuvers
Name: Kee Smith
Rank: Sergeant, Night Stalker Gunner and Sharpshooter
Mission: Whatever it takes to get the job done
You Wouldn't Think It Could Get Worse, Until It Does…
When a special mission slowly unravels, it is up to Kee and Archie to get their team out of an impossible situation with international implications. With her weaponry knowledge and his strategic thinking, plus the explosive attraction that puts them into exact synchrony, together they might just have a fighting chance.
ABOUT THE AUTHOR
M. L. Buchman has worked in fast food, theater, computers, publishing, and light manufacturing. It's amazing what you can do with a degree in geophysics. At one point he sold everything and spent 18-months riding a bicycle around the world. In 11,000 miles, he touched 15 countries and hundreds of amazing people. Since then, he has acquired a loving lady, the coolest kid on the planet, and lives in Portland, Oregon. For more information, please visit http://www.matthewlieberbuchman.com/.
Sign in here for a chance to win a free copy. Also, be sure to check the Contest page for a chance to win a free, signed copy of I OWN THE DAWN.
To comment on M.L. BUCHMAN's blog please click here.