Instead of trying to find your perfect match in a dating app, we bring you the "Author-Reader Match" where we introduce you to authors as a reader you may fall in love with. It's our great pleasure to present Magan Vernon! 
Hi, y'all! I'm Magan. I write contemporary and new adult romance books with love and laughs. Dirty Irish is my latest release that focuses on the last of three Irish, playboy brothers who in order to inherit the family business, have to be married.
I've been published since 2011, writing young adult science fiction novels. But I'd actually started writing New Adult contemporary romance in 2009, just couldn't find a place for it. Then when my first New Adult contemporary book was published in 2012, I knew that was the place for my writing. Younger characters. Some giggles. Some heat. All of it. And always with a happily ever after.
So hopefully I'd be the ideal match for a reader looking for these things.
What I'm looking for in my ideal reader match:
Someone not afraid to laugh in public places

Vast knowledge of the Google search bar when they want to look up Irish phrases and then start using them in their own vocabulary.

Loves a good leading man with an accent

Appreciates a strong, sometimes headstrong heroine

Doesn't mind an author who posts a lot of pictures of her dogs and craft products along with her books

Appreciates a good back list.

Not just a good back list, but willing to try different genres from young adult science fiction to contemporary, sexy romances.

Someone who finds comfort in escaping with a little silliness in a book yet can also deal with a little bit of sniffle moments.
What to expect if we're compatible
An expansive backlist of books to keep you busy.

More dog photos. ALL THE DOG PHOTOS.

Swooning, laughing, and maybe throwing a few Kindles.

A happily ever after in all of my books.

A TON of books to read in ebook, paperback, and audiobook. No matter what genre.

Social media posts that will possibly also make you giggle in public.

Very, very enthusiastic discussions about Brooklyn 99 and/or any Paul Rudd movie.

A lot of release endorsement posts, that if you haven't seen, you should check out the new release posts every Tuesday on my Facebook page. Gotta use my political science degree for something!
So what do you think? Do you think you want to take a trip down the Magan Vernon train? No…that's probably not the best pick up line. For a romance author I kind of suck at this part. Did I at least romance you enough as a reader with my awkwardness and my backlist?
Well, hopefully at least you'll like the words in my books and/or just stare at my social media posts of my foster dogs and like me for one of those. Hopefully both though!
What else do you think would make us compatible as an author and reader? What do you look for in your ideal author?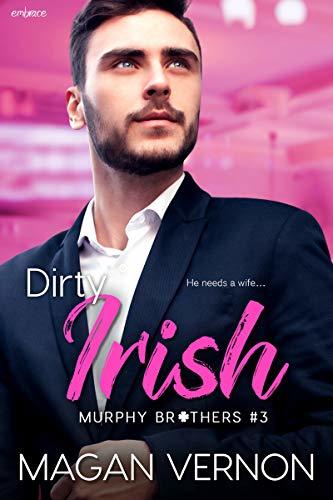 My life has revolved around the two things I've always loved: whiskey and rugby. Now the marriage clause in my Da's will has me putting both on the back burner if I want to save the Murphy's Pub empire and find a wife.
As the last brother to get married, I need a little help, and that's where my sister-in-law's American best friend, Leah, comes into the picture. She could use a little Irish luck after the deceitful things her ex did to her that brought her to Ireland. With her take-no-shite attitude, she's just the type of girl to help me find a wife.
That is, if I can remember she's the matchmaker and not the match.
Romance Sports | Romance | New Adult [Entangled Embrace, On Sale: June 17, 2019, e-Book, ISBN: 9781640638075 / eISBN: 9781640638075]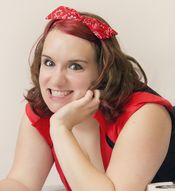 Magan Vernon has been living off of reader tears since she wrote her first short story in 2004. She now spends her time killing off fictional characters, pretending to plot while she really just watches Netflix, and she tries to do this all while her two young children run amok around her Texas ranch.