From Zane's Point of View
"You want to know how a werewolf realizes when they've found The One, that one-in-a million soul mate that's supposed to be out there for all of us?" Zane Kendrick repeated, sure he must have heard the question wrong.
When the woman sitting across the table from him nodded, all he could do was stare, not sure how this situation had turned so personal.
Zane had arrived at the SWAT compound that morning thinking a local reporter was there to interview him about the narcotics case his pack had helped with recently, but instead he'd walked into the training room to find a blogger from a website called Fresh Fiction waiting for him. Everything had gone pear-shaped in a damn hurry after that. Especially when it became obvious the woman knew he and the rest of the Dallas PD SWAT team were all werewolves.
"Yes," she said. "I've heard it's already happened to several of your pack mates, so I thought it would be a good question to start with. And I have no doubt my readers are going to find it interesting. In fact, several of them have already asked how they can snag a hunky werewolf mate. So, any tips you can give me would be awesome!"
Bloody hell, she knew all their secrets. And wanted him to spill even more for the readers of her blog. He was tempted to get Gage Dixon, their pack alpha and SWAT Team Commander, but then decided against it. Gage had agreed to the interview so he must know she was aware of their secret.
Unfortunately, answering her question was easier said than done. For him, at least.
"Why do you want to talk to me about this and not one of the guys who already found their soulmate?" he asked, sitting back and crossing his arms over his chest. "Wouldn't that make more sense?"
"Probably," she agreed. "But my readers love that sexy British accent of yours, so they wanted me to get the scoop from you."
Zane had no idea why, but women were always asking him to read stuff—menus, recipes…arrest warrants. "How are they going to know I have a British accent if they're reading a blog?"  
She smiled. "Because I'll make sure I mention it at the beginning of the article. And maybe a few more times throughout so they don't forget."
He sighed. There was no getting out of this so he might as well get it over with. "Okay, what do you want to know?"
She glanced down at the list of questions on her iPad. "First, what's your soulmate status? Is the future Mrs. Kendrick already on your radar?"
"Not that I'm aware of."
"Has there ever been anyone you thought might be The One?"
Zane shook his head. He didn't like thinking about that part of his past. Remembering what it had felt like when his fiancée had walked out on him at the absolute worst time in his life was too painful.
The woman typed something on her keyboard. "Have you given any thought to what your real soul mate might be like? Do you think you'd recognize her if you met her?"
"Probably," he said after considering the question for a moment. "The other guys in the Pack who've already found their soul mates said they were extremely attracted to the other person from the first moment they met and felt very protective of her. Some even mentioned their claws and fangs make an appearance for no reason whenever they're around their soul mate. I think I'd notice something like that. Then there's the whole scent thing, of course."
She leaned forward expectantly. "Scent thing?"
"Supposedly, a werewolf's soul mate has a scent that stands out in a crowd, I'd guess you'd say. It drives our inner wolves absolutely bonkers, or so I've been told."
"Bonkers, huh?" She laughed. "So, what scent does it for you? What is Zane Kendrick looking for in his soul mate?"
He opened his mouth to reply, only to realize he had no idea what to say.
The woman from Fresh Fiction frowned. "Sorry if that was too personal. You don't have to answer that if you don't want to."
He shook his head. "It's isn't that. I'm just not sure I have a soul mate. I think I'm going to be the only werewolf who doesn't find The One."
Her expression was suddenly sad. "Why's that?"
He shrugged. "I don't know. I guess because I'm a little broken. People like me aren't supposed to find soul mates. We're meant to be alone."
Zane expected her to launch into an impassioned diatribe about how everyone deserved happiness, but instead she merely regarded him thoughtfully for a moment.
"For purposes of my blog, let's assume you're wrong about that," she finally said. "Which brings us back to my original question. What kind of woman would be your soul mate?"
Regardless of the fact that he didn't believe he had a soul mate, he'd actually thought about that question a lot—even if it was insanely hypothetical. "Sometimes, I imagine she'd be all kickass—like a cop or a firefighter. Other times, I see her as quiet and reserved—like a schoolteacher or librarian."
"Talk about opposite ends of the spectrum!"
He chuckled. "I suppose. It'd be just my luck that I'm completely wrong about everything and she's nothing like I imagine at all."
"What about her scent? What do you think she'll smell like?"
Zane grinned. This was something else he'd thought about quite a bit. "Definitely like roses and chocolate. Those are two of my favorite scents."
The woman typed some more stuff, then slipped her iPad in her messenger bag and gave him a smile. "Thanks for agreeing to the interview. I know my readers are going to love it!"
He pushed back his chair as she got to her feet, walking her to the door. Once there, she stopped and looked up at him. "I know you believe you don't have a soul mate, but I think you're wrong about that. In fact, something tells me you might find her sooner than you think."
Zane started to tell her that was crazy, but before he could, she slipped out the door, leaving him to wonder if she could possibly be right about him finding The One. Was it too much to hope she was?
***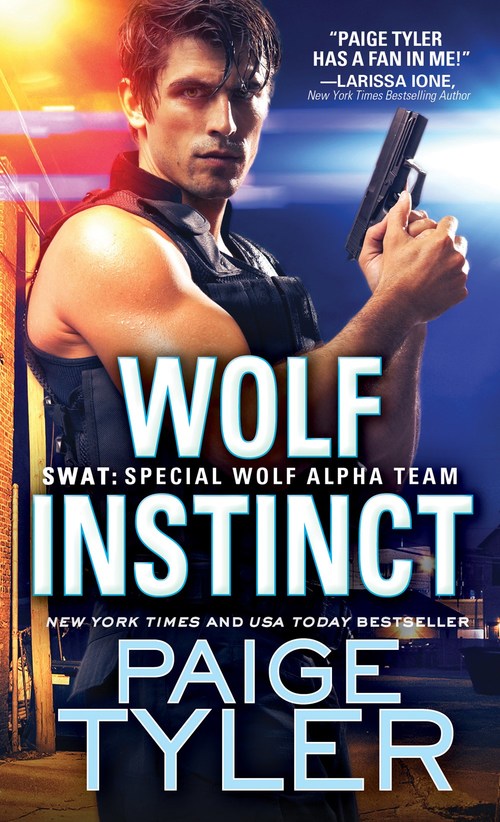 New York Times bestselling author Paige Tyler brings her signature pulse-pounding suspense and scorching romance in the ninth SWAT book
ROMANTIC SUSPENSE
Werewolf SWAT Officer Zane Kendrick and his team are on the prowl for their traitorous former police chief. But with only the man's nephew as a lead, Zane isn't sure if they'll even find him. That is, until he meets a stunning FBI agent who's following the same lead.
Alyssa Carson is a supernatural investigator, and a string of dead bodies drained of blood definitely looks supernatural. Once Zane and Alyssa's investigation paths cross, he is certain she is The One for him. But love isn't always that simple, especially as he discovers his kind isn't the only superatural creature in the world—and the woman of his dreams hunts monsters like him for a living.
Romance Suspense | Romance Paranormal [Sourcebooks Casablanca, On Sale: June 25, 2019, Mass Market Paperback, ISBN: 9781492670568 / ]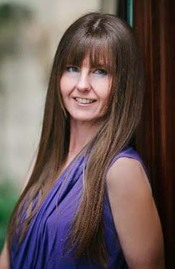 Paige Tyler is a New York Times and USA Today bestselling author of sexy, romantic fiction. She and her very own military hero (also known as her husband) live on the beautiful Florida coast with their adorable fur baby (also known as their dog). Paige graduated with a degree in education, but decided to pursue her passion and write books about hunky alpha males and the kickbutt heroines who fall in love with them.