We're ending our week-long recipe roundup with the MAIN (course) event: a mouthwatering recipe for Grilled Butter Trout from inspirational romance author, Karen Barnett! EVER FAITHFUL, a Vintage National Parks Novel, is the perfect book to finish our Summer BBQ-themed week of shared recipes – read on for more!
Be sure to check out our other Summer BBQ Recipe Roundup posts all week! Thanks for joining us – look for another recipe roundup soon.
Day 1: http://freshfiction.com/page.php?id=10089
Day 2: http://freshfiction.com/page.php?id=10090
Day 3: http://freshfiction.com/page.php?id=10091
Day 4: http://freshfiction.com/page.php?id=10092
***
Nate Webber's family is struggling to get by during the Great Depression, so he'll try anything—even signing up for the president's new Civilian Conservation Corps. But for this Brooklyn man, being shipped off to the wilds of Yellowstone National Park comes as a shock. The work is hard, but the combination of fresh air and good food is a pleasant change. What's even better is having days off to enjoy the park and spend time with the pretty college girls who work as pillow punchers at the park hotels.  
Growing up as a park ranger's daughter, Elsie knows Yellowstone's Fishing Bridge is the perfect place for catching enough trout to feed a crowd. Between cleaning guest rooms, teaching classes at the CCC camp, and grading the men's homework, she hasn't had much time for fun. Spending a day showing a few of the boys how to cook fish over the campfire will be a real treat for her and for her friends, Mary and Rose. She thought her heart belonged to a handsome ranger at Mammoth, so why does it jump every time she looks into Nate's green eyes?
Buttered Trout over the Campfire (or Grill)
Ingredients
Rainbow or brook trout, fresh from the Yellowstone River (or if you're like me, steelhead trout fillets fresh from the grocery store)
Salt and pepper to taste
4 tablespoons of butter, slivered
lemon slices  
Minced garlic (optional)
Tear off two large pieces of aluminum foil for each cleaned trout. Lay them out on the foil and sprinkle with salt and pepper. Line thin slices of butter along the length of the trout and cover with lemon slices. You can even add some minced garlic, if you like. Wrap tightly in foil, creating packets. Wrap a second layer of foil around each packet and crease the edges closed.
Bury fish packets in the hot coals of your campfire, allowing to cook for 7-10 minutes, depending on the size of your fish. If you're working with a barbecue, lay packets on the grill and cook until done 5-7 minutes on each side.
Fish should be flaky and moist when done. Enjoy! I know the CCC boys sure did.
***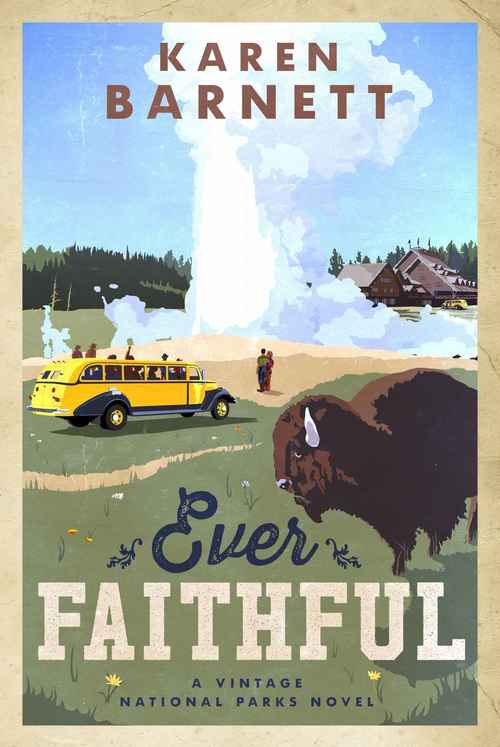 Vibrant historic Yellowstone National Park comes to life in this romantic mystery about a man hiding the truth, braving the west to become something more—and the woman who must confront his deception.
A man who can't read will never amount to anything—or so Nate Webber believes. But he takes a chance to help his family by signing up for the new Civilian Conservation Corps, skirting the truth about certain "requirements." Nate exchanges the harsh Brooklyn streets for the wilds of Yellowstone National Park, curious if the Eden-like wonderland can transform him as well.
Elsie Brookes was proud to grow up as a ranger's daughter, but she longs for a future of her own. After four years serving as a maid in the park's hotels, she still hasn't saved enough money for her college tuition. A second job, teaching a crowd of rowdy men in the CCC camp, might be the answer, but when Elsie discovers Nate's secret, it puts his job as camp foreman in jeopardy. Tutoring leads to friendship and romance, until a string of suspicious fires casts a dark shadow over their relationship. Can they find answers before all of their dreams go up in smoke?
Inspirational Historical | Mystery Historical [Waterbrook, On Sale: June 18, 2019, Trade Size / e-Book, ISBN: 9780735289581 / eISBN: 9780735289598]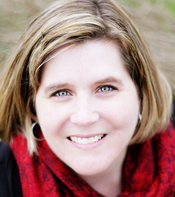 Inspired by God's devotion to His people and her own passion for research and learning, author Karen Barnett creates historical romances that explore her characters' faith and how their experiences impact the way they view God.
A graduate of Valparaiso University and Oregon State University, Barnett's debut novel, Mistaken, was released in 2013 and earned her the Oregon Christian Writers "Writer of Promise" award. A former park ranger, she loves getting out into God's creation. She spends her free time taking photographs, dragging her kids through dusty history museums, decorating crazy birthday cakes and watching movies.
Karen, her husband and their two children live in the beautiful Pacific Northwest.