I had a release day plan.
Since Heired Lines takes place in England, I was going to take the day off with some of my friends and have high tea at the Chocolate Angel Tea Room (where Fresh Fiction has their own tea's).
But then COVID-19 happened.
It's affected a lot of our plans and I figured I could mope about it, or I could do something.
That's when my daughters and I decided to have our own high tea.
Due to certain things being out of stock, our own lack of baking skills, and the fact that my children are seven and nine and picky, we modified our menu a bit to the traditional high tea. We've also made it easy for the average reader to follow along and have their own High Quaran-Tea with us!
High teas are usually served on a three-tier stand with the first course on the bottom, the second course in the middle, and the third course on top.
Of course, we don't actually have a three-tier stand so we are borrowing one from a friend. If a friend doesn't have one, you can actually stack teacups and saucers to make the three tiers. (Pinterest this for SO many awesome ideas).
Our first course – I was told that they don't do PB&J in England, BUT when you have kids, you make them PB&J and cut it out of the sandwiches with heart-shaped cookie cutters.
The cucumber sandwiches are another easy one. You mix cream cheese with dry ranch mix. Spread on white bread then stack sliced cucumbers and top with another piece of bread. From there you can cut off the crusts and cut in half to make mini pieces.
The quiche? That's called "I-buy-these-mini-quiches-frozen-in-my-weekly-grocery-order." Easy to pop in the oven and ready to serve!
Our second course  – Scones. SCONES. I wish I could bake these buttery delights, but alas, I'm the baker who ends up putting salt instead of sugar in her cookies. So, for these, I depend on the scone mix you can buy and just add water to or ready-made ones from the grocery store bakery. The same goes for mini muffins and the jam. Both are still great with a mix of grocery store bakery box. The clotted cream that usually goes with it though. Yeah…we skip that because again…#Kids
Our third course – This is the sweet course and my kids' favorite. We found some posts on Pinterest of sugar or shortbread cookies cut into the shape of tea bags with little holes cut in the top to string ribbon through and dip in chocolate. Of course, we could use a fancy recipe…OR we buy premade sugar cookie dough, cut into squares, bake, then dip in melting chocolate and decorate with sprinkles. We will be doing the later for the cookies and chocolate-covered strawberries. The mini cupcakes I'm also sure aren't normal for high tea, but when we were online grocery shopping for scones, my kids decided that mini cupcakes would be a perfect addition.
So, there you have it, an easy Quaran-tea. If you have a fascinator and some teacups, they're the perfect addition to your own tea party.
If you do this any idea, or especially during release week (this week!), I'd love to see the pictures, tag MaganVernon in all your parties, and follow to see our own celebration.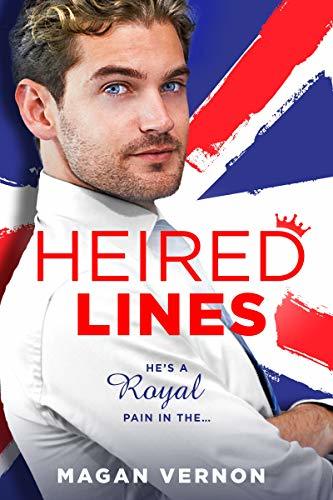 He's a royal pain in the …
Sometimes, you've got to take a job with the devil to pay the bills…
Too bad I learned too late the devil wears Armani, is the most uptight man in the history of history, and I just signed an unbreakable contract shackling me to his pompous royal side for the summer.
But God, he's got this British accent that makes my panties melt.
Until the words he says catch up with my brain and make me want to throw one of his precious vases at his head.
One minute we're fighting—and the next—we can't keep our hands off each other. Because somehow, when Mr. Blue Eyes is kissing me, he makes me forget how much he annoys me.
And that starts a whole new level of complications I. Don't. Need.
Cuz if you dance with the devil, someone's gonna end up getting burned…
Romance Contemporary [Entangled, On Sale: May 11, 2020, e-Book, ISBN: 9781682815588 / eISBN: 9781682815588]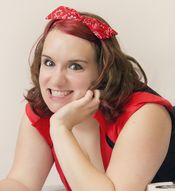 Magan Vernon has been living off of reader tears since she wrote her first short story in 2004. She now spends her time killing off fictional characters, pretending to plot while she really just watches Netflix, and she tries to do this all while her two young children run amok around her Texas ranch.