I admit it, I am a pop culture binger. As an author, I'm pretty focused, so I don't allow myself many distractions when I'm in work mode, but in between projects…watch out, I'm watching! There are a couple shows I do make time for during the week because I have to watch in real time. I can't stand to be left out.
I have watched, and bawled, weekly since episode one. I love my hour with the Pearson family each week. I have a rather impatient relationship with Kevin. Most of the time, he aggravates me, but then…there are flashes of greatness. The pushmi-pullyu nature of Kate and Toby's love affair hits me in all of the feels. Toby may even be creeping past Jack to compete for second billing in my affections. But no one can touch Sterling K. Brown as Randall, as far as I'm concerned. I love him and every one of his neuroses. I love how he loves Beth and the rest of his family. And I am so grateful that the show runners are still allowing us glimpses of William.
*sigh* I just love that show.
I keep waiting for my interest in this show to wane, but it's still going strong. It seems the talent pool just keeps getting deeper and deeper. I love watching people chase their dreams. As amused as I am by Blake, Adam, and the revolving door of coaches, it's the raw talent of the contestants that lures me back season after season. And, I never thought I would say this out loud, but I love Miley Cyrus. Yes, she may be a little out there in some ways, but I am super impressed with how invested she is in every contestant's improvement. In my humble opinion, she is one of the best coaches the show has ever had.
The moment the second season dropped on Netflix, I was glued to the screen. Thankfully, these series have a limited number of episodes. That means I feel less guilty about spending a week binging on the ups and downs of the royal marriage than, say, the five seasons of Friday Night Lights I mainlined one fruitless August. I will miss Claire Foy's portrayal of Elizabeth as the characters age up, but I can't wait to see how the show progresses.
James Alexander Malcom MacKenzie Fraser. I feel I shouldn't have to say any more than that, but since you didn't come here to listen to me sigh, I will expound. I fell in love with Jamie Fraser on the first page. It's been fun to watch Sam Heughan bring him to life in the series, and I think they are doing a great job with bringing the stories to the screen, but book Jamie will always be first in my heart. So much so, that I am indulging in an audiobook reread of the whole series. If you are a fan of the Outlander books, I highly recommend Davina Porter's magnificent narration.
I'm pretty much a sucker for all Masterpiece and Masterpiece Mystery programming. I mourn the loss of Downton Abbey and live for any news of Sherlock series five starring Benedict Cumberbatch and Martin Freeman. I'm hooked on Victoria and Grantchester, but I cannot wait for the newest season of Call the Midwife. The holiday special that aired on Christmas Day was just enough of a tease to whet my appetite for more of the midwives and nuns of Nonnatus House. Call the Midwife gives us a bit of nostalgia wrapped up with a sly dose of feminist social commentary. In my opinion, it's a must-see for anyone who needs a reminder of how far women have come in a relatively short span of time.
How about you? What are you obsessing over these days?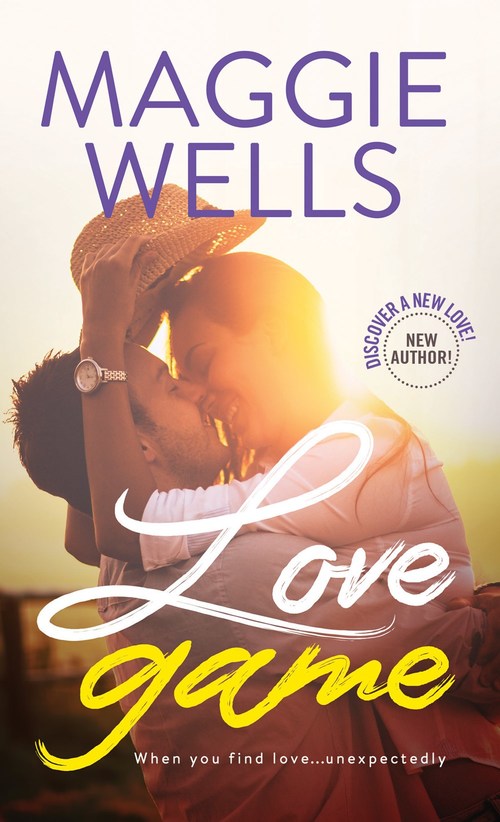 She's earned her position
Kate Snyder is at the top of her game. She scored her first national championship at Wolcott University in her undergrad days, and now she's the coaching legend of the #1 college women's basketball team. No one knows the meaning of the phrase "work your way up" better than Kate. So when the university hires a football coach trying to escape scandal―paying him a lot more than she earns―Kate is more than annoyed.
He just sailed into his
Danny McMillan had hoped for a smooth transition at Wolcott, but the fiery Coach Snyder made that impossible. Every time he and Kate are in a room together, snark and sparks fly. Danny gets her frustration, but her pay grade isn't his problem, right? When Kate and Danny finally see eye to eye, their sparks turn into something even hotter…and they need to figure out if this is more than just a game.
Romance Sports [Sourcebooks Casablanca, On Sale: February 6, 2018, Mass Market Paperback / e-Book, ISBN: 9781492651499 / eISBN: 9781492651499]

A steamy sports romance kicks off a new series
By day Maggie Wells is buried in spreadsheets. At night she pens tales of people tangling up the sheets. She'll tell you she's a deep down dirty girl, but you only have to scratch the surface of this mild-mannered married lady to find a naughty streak a mile wide. The product of a charming rogue and a shameless flirt, she just can't help herself…
That's part of her charm.