If you're familiar with cozy mysteries, you'll know that these whodunits, often with culinary themes have recipes used in the story included in the book. My latest novel, TELL ME NO LIES is not a cozy mystery, however it does have a culinary theme betwixt the romance and danger.
Rain Howard, the main character in my romantic suspense novel opens a beignet and coffee cafe. In the story, the recipes she uses were handed down from her grandmother who received them from her mother and so on.
Rain's grandmother is a descendant of a famous New Orleans quadroon, infamous for her beauty and her beignets. A quadroon referred to a person with 1/8th African parentage in the late 19th and early 20th-century New Orleans. Quadroons were involved with placage – a recognized extralegal system in New Orleans (and other places) in which ethnic European men entered into the equivalent of common-law marriages with women of color. These women owned homes and raised their children on Rampart Street. It's a small part of the back story in TELL ME NO LIES, but one I plan on exploring in another historical romance series.
But in the meantime, I wanted to share the recipe that Rain uses in TELL ME NO LIES! If you make this delicious recipe, please add a comment and post a pic!
Ingredients
1/2 cup of organic shortening (I use Organic Vegan Superfood Shortening by Nutiva)
1/2 cup of organic sugar
2 packs of organic yeast
6 1/2 cups of plain organic flour
2 teaspoons of all-natural salt
1 cup of organic evaporated milk
2 vegetarian-fed, organic eggs, well-beaten
1 teaspoon of organic vanilla
1 teaspoon of organic cinnamon
1 teaspoon of organic lemon zest
1 teaspoon of organic orange zest
Organic powdered sugar
Organic peanut oil for frying (Pecan, coconut or cottonseed oil will also work)
Get tips on how to make the perfect beignet from Cafe du Monde.
Directions
Cream the shortening, sugar and salt together
Once they are fully creamed, add one cup of boiling water and one cup of milk, and then it set aside
In another bowl, mix the yeast in 1/4 cup warm water, then add the water and yeast combination and eggs to the shortening, sugar and salt
Add 3 1/2 cups flour and beat it in with a spoon
Mix in another 3 cups of flour. Once the dough is at the desired consistency, place it on a floured surface
Pat the dough flat before using the rolling pen, The dough will be super-sticky so used a generous amount of flour to keep the dough manageable
Cut the flour into 3×3 inch squares
Fry dough in oil heated to approximately 360 degrees, until the beignet is golden brown on both sides, The oil is hot enough when the dough floats right to the top
Powder the beignets with the powdered sugar. I recommend using a flour sifter for an even coat.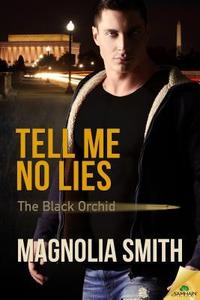 That was then…
While hunting down his target in Jamaica, Kael Bradford fell hard for a beautiful, unsuspecting tourist. He thought the only thing he needed to protect her from was him. Until the line between personal and professional blurred in a cloud of deadly danger.
This is now…
Rain Howard thought she'd met the perfect guy. But after two romantic weeks in Jamaica, he disappeared. Two years of trying to forget him, and she's finally found the courage to quit her job and open a beignets and coffee café. Then he appears out of the blue, wanting to pick up where they left off.
And there is only one truth…
Kael never wanted to leave her, but it wasn't safe for him to stay. He had to put space between them before the bad guys figured out there was someone he loved. Besides, if she discovered all his secrets…she wouldn't want to be with him anyway.
Now, the coast is clear. And he's returned, finally, to reclaim what's his.
Warning: Could inspire erotic new beignet-eating techniques that'll get you thrown out of the Café du Monde. Also includes: spanking, dirty secrets, dirtier desires, political assassinations, and jealous best friends.
TELL ME NO LIES published by Samhain Publishing is the beginning of The Black Orchid series which follows sexy, kinky assassins… (wait for it…) and the women who love them.
I have to warn you, the heat level in Tell Me No Lies is mighty hot with elements of BDSM. Oh, okay… it is scorching hot. But if you can stand the heat… click onTELL ME NO LIES for more details.