The idea for LEFT AT THE ALTAR came to me in a rather unexpected way. Several of our antique clocks needed servicing and so we called a clock repairman to the house. The horologist was a writer's dream. He was full of fascinating stories about clock collectors. But the story that really made an impression was the one about a client who owned so many clocks, the quarter-hour racket was deafening. The horologist's job was to turn the clocks off before each holiday so that guests didn't have to compete with the cacophony of bongs and chimes during dinner.
The horologist went on to explain that prior to 1883, the town jeweler usually determined the time. Trouble arose when a town had more than one jeweler and no one could agree on the time. One town in Kansas reportedly had seven jewelers and therefore seven time zones. Just think, a person traveling from the East coast to the West would have contended with more than a hundred times zones. That wasn't a problem when traveling by covered wagon, but it became a huge problem when traveling by train.
Ah, sweet inspiration. Before I knew it, the town of Two-Time, Texas was born and the story of two feuding jewelers fell quickly into place. A marriage between Meg Lockwood and Tommy Farrell was supposed to unite the families and turn Two-Time into a one-time town, but of course nothing ever goes as planned as this little excerpt shows.
The grandfather clock in the corner groaned and the wall clocks sighed. Seconds later the cacophony of alarms struck the hour of eight a.m. Only today, it wasn't bongs, gongs, cuckoos and chimes that bombarded Meg's ears. It was mocking laughter. Jilted bride, jilted bride, jilted bride…
Hope you enjoy the story as much as I enjoyed writing it. Now it's your turn. If you could change one thing about time, what would it be?
One reader will get a copy of LEFT AT THE ALTAR, so tell Margaret below what you would change about time.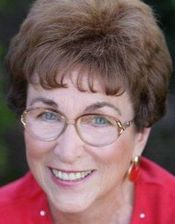 MARGARET BROWNLEY penned her first novel at age eleven and has been writing ever since. She's now a New York Times and CBA bestselling author and has written thirty-five novels and one nonfiction book. Margaret and her husband have three grown children and make their home in Southern California.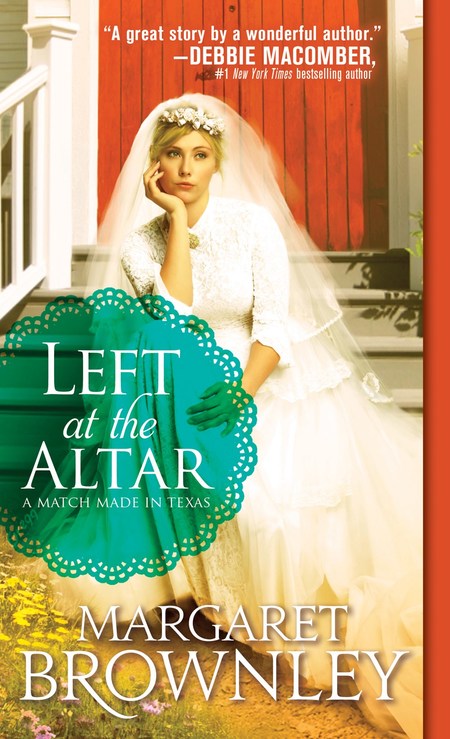 Welcome to Two-Time Texas:
Where tempers burn hot
Love runs deep
And a single marriage can unite a feuding town
…or tear it apart for good
In the wild and untamed West, time is set by the local jeweler…but Two-Time Texas has two: two feuding jewelers and two wildly conflicting time zones. Meg Lockwood's marriage was supposed to unite the families and finally bring peace. But when she's left at the altar by her no-good fiancé, Meg's dreams of dragging her quarrelsome neighbors into a ceasefire are dashed.
No wedding bells? No one-time town.
Hired to defend the groom against a breach of promise lawsuit, Grant Garrison quickly realizes that the only thing worse than small-town trouble is falling for the jilted bride. But there's something about Meg's sweet smile and determined grit that draws him in…even as the whole crazy town seems set on keeping them apart.
Who knew being Left at the Altar could be such sweet, clean, madcap fun?
Romance Western [Sourcebooks Casablanca, On Sale: November 1, 2016, Paperback / e-Book, ISBN: 9781492608134 / eISBN: 9781492608141]