Oh, Christmas! As an adult, the holiday is my favorite because of the natural good cheer and festive nature around every corner. I find myself a little more patient when waiting for a car to back out of a parking spot. I tend to move through life at a slower pace and enjoy the decorations in stores and around town. I adore attending Christmas parties and parades. However great all this is, it does not capture the essence of why I fell in love with Christmas as a child.
I come from an extremely large Italian family—we LIVE for holidays and family gatherings full of fun, laughter, games, and great home cooked food. Christmas was always the holiday that everyone came to, no matter how far away you lived or if you had other family to visit. It was a tradition—and no one thought to displease my Noni and Papa. And so, we gathered at what felt like 10am and spent the entire day and late into the night at my grandparents' house enjoying ham, turkey, raviolis, fresh rolls, and all the fixings. My mom would later correct my childhood memories by saying we arrived at about 3pm on Christmas Eve and headed home at 9pm. Why did the time surrounded by aunts, uncles, cousins, and grandparents seem like it lasted days?
After eating Christmas Eve dinner and filling ourselves even more with pies of every variety, we would all settle in the living room for gifts. We all had our different spot in the room that we'd stack our presents to be opened in whatever order my Noni deemed. It was tradition that the youngest grandchild (who is able to read names on the presents) would deliver each one to who it belonged to. This seemed to last forever as our stack of presents grew ever bigger before us.
Finally, with all the presents handed out, my Noni (grandmother) would select what order we would open them. Sometimes it was oldest to youngest with the adults always bickering over who was older. Sometimes it was youngest to oldest and we would have to wait in agony as our youngest cousin of the year (sometimes only fifteen months) struggled to unwrap each gift. Other years, it would be chosen at random, my Papa calling on someone to open just one gift before he moved onto the next present opener.
The reason Christmas was so special to me wasn't about the food or the presents, but family. This is all too apparent to me now as both my Noni, Papa, and father have passed away, my cousins have moved all over the world in pursuit of their dreams, and I have started my own family. My only hope is that my children come to see the magic of Christmas as I did—a time of love, laughter, and, most of all, family.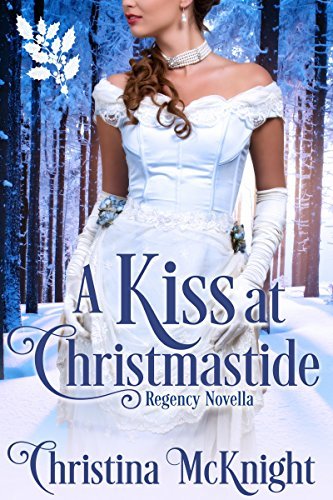 Lady Pippa Godfrey has suffered the most ruinous London Season. She escapes to her Somerset estate for a quiet Christmastide holiday with her family, away from society's prying eyes. But before her parents can join her, a storm crashes down on Somerset to destroy any hope of Pippa's white Christmas dream. The roads have flooded and travel is impossible, leaving her stranded and alone.But a muddied, angry and devilishly handsome lord appears at her door demanding shelter.
Lucas Hartfeld, the Earl of Maddox, has been summoned by his parents, the Marquis and Marchioness of Bowmont, to attend a holiday party in the wilds of the country, far from his London townhouse. He suspects they command his attendance for far different reasons than a simple country party. When a storm strands his carriage, he's forced to seek shelter at the only home for miles around, a local manor called Helton House.
When Lady Pippa is reluctant to admit him, he does what he's been raised to do–demand she provide him and his servants with shelter until the storm passes. But the beautiful woman draws his interest far more than he's willing to admit. Can Lucas find a way out of the predicament his parents are planning?
As Lady Pippa scrutinizes another arrogant, demanding lord, she is bombarded with memories of betrayals in her past. Can she forget those difficult life lessons to claim a Christmastide kiss from a perfect stranger?
Holiday | Romance Historical | Novella / Short Story [Author Self-Published, On Sale: September 27, 2016, e-Book, ISBN: 2940156779444 / eISBN: 9781945089053]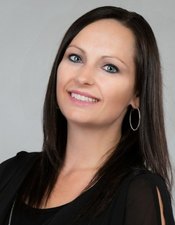 Christina McKnight is a book lover turned writer. From a young age, her mother encouraged her to tell her own stories. She's been writing ever since. Currently, she focuses on Historical Romance.
Christina enjoys a quiet life in Northern California with her family, her wine, and lots of coffee. Oh, and her books…don't forget her books! Most days she can be found writing, reading, or traveling the great state of California.