There are several themes in MARCH WIND, things that have begun to come clearer to me as I've watched loved ones deal with serious health concerns, and as I've tried to face some of my own fears about death.
Love doesn't stop when someone discovers they're dying. If anything, love seems to be the one thing that grows stronger, rings out more truly, because people become less afraid to say how they feel. Why is it so hard to look at those we care about on an ordinary, nothing's happening Wednesday and say, "I love you" or "You matter to me" or "You make my life better"? Those words shouldn't be reserved for times when we fear we're losing the ones we love. They should be spoken every day…without reservation.
Life is too short to hide who you truly are. There is a freedom in feeling comfortable enough to say, "This is me. Warts and all." Life is hard enough. Wearing a mask and pretending to be someone we aren't only adds to the struggle.
You want to know who I am? I'm an overweight, middle-aged wife and mother who drinks way too much wine, curses her ever-growing curves and spends too many nights wide awake suffering from panic attacks she can't explain. But I also have a good sense of humor, and I think I'm a pretty solid friend. No one cries (or drinks) alone in my presence! I suspect we all have things we love and hate about ourselves. You know what? Own them—the good and the bad. They're there and they're yours.
Live every day like you're dying. Don't assume there's going to be a tomorrow or a next week or a next year. I have a motto I like to live by. If I'm going to die tomorrow, I'm going to be full and hungover (hence those ever-growing curves).
Happily ever after doesn't have to mean forever. Dying young is sad—dying alone is tragic. Reach for your happiness…always…without fear of what the future might bring.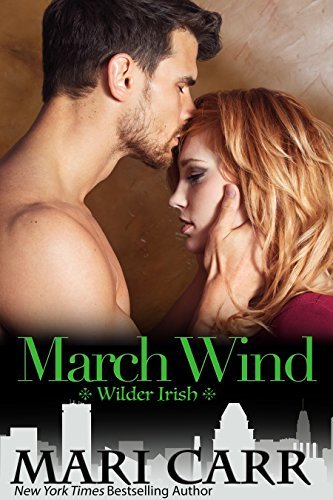 Even if I'd known I would lose Sunday McCormick Collins so early, I would have married that beautiful woman. What we shared is all I've ever wanted for my children and my grandchildren. Love isn't about the happy ending. It's about the happiness found each and every day you're together. – Patrick "Pop" Collins
Padraig Collins loves his bartending job at Pat's Pub, the Baltimore hangout owned by his equally beloved family. He's young, carefree, filled with starry-eyed hopes and dreams for his future…which are irrevocably thrown off course when patron Mia Curtis comes into the bar, visibly upset. When she leaves in tears, Padraig follows. He hopes to give the young woman comfort and assurance. What he gets in return is a massive dose of reality.
Mia has a ticking time bomb in her head, an inoperable tumor, with a diagnosis of only six months to live. As Padraig lets her cry on his shoulder, listens to her heartbreakingly detail the things she'll never get to experience, he's forced to face some hard facts about the way he's lived his own life up to this point. Meandering through each day as if youth means immortality, and he has all the time in the world.
An evening of soul-searching leads to a life-changing decision—Padraig will help Mia accomplish everything on her bucket list. He won't let her die with a single regret. But that goal transforms into something far deeper when Padraig falls in love with the courageous woman. His once endless future shrinks to months instead of years, accompanied by a crushing sense of desperation.
Until they realize life isn't measured in time. It's measured in moments…
This story will hopefully widen your definition of a traditional happy-ever-after. Not all of us get the luxury of a lifetime…but that doesn't mean we can't have a lifetime's worth of love in the time we're given.
Romance Contemporary [Author Self-Published, On Sale: September 12, 2017, e-Book, ISBN: 2940158586149 / eISBN: 1230001757859]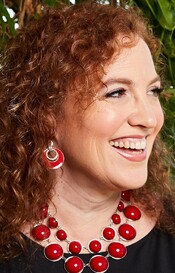 Writing a book was number one on Mari Carr's bucket list and on her thirty-fourth birthday, she set out to see that goal achieved. Too many years later, her computer is jammed full of stories — novels, novellas, short stories and dead-ends and she has nearly eighty published works.
Virginia native, Mari Carr is a New York Times and USA TODAY bestseller of contemporary erotic romance novels. With over one million copies of her books sold, Mari was the winner of the Romance Writers of America's Passionate Plume award for her novella, Erotic Research.