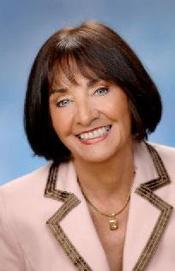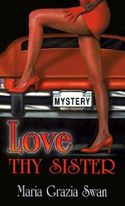 I always wanted to be a writer. When I was a little girl I lived with my grandparents in a 3 story house my grandfather built. One rainy day I went up into the attic to look for something, not sure what. Keep in mind that was before phones, before TVs and certainly before computers. I found a wooden crate full of old books—Gialli, that's what mysteries are called in Italy. The books had been left there by my uncle Agostino who migrated to Canada.
From then on I spent my weekends in the attic, reading. Agatha Christie, Rex Stout…I loved them all. In school my best grades were in Literature. My teachers liked my writing, often would read it out loud.
Then my parents moved to Belgium, and I said goodbye to my grandparents, the attic and the books. In Belgium I had to learn French, and I did. Soon my teachers liked my French essays.
I still dreamed of becoming a professional writer. By the time I was fourteen, not today's fourteen, mind you, I entered a short story contest and won! A French newspaper published my story. Pretty good I guess, except, my parents didn't read French, neither did my grandparent back in Italy. Still, I felt proud. It was a good start.
Life has a way of playing tricks on our carefully planned tomorrows. So I met an American boy, fell in love, married and moved to the United States. I had to learn English. And I did. Didn't have much time to write with kids, a career, Great Danes and a philandering husband. I managed to survive without writing. Then came the divorce, the kids moved out, the Great Danes went to dogs' heaven, and I went back to write, in English.
I paid my dues, learned my craft and won an award, a national award! All right! By then my grandparents were dead, too late to make them proud, but they always believed in me and that made it okay.
In 2001 my first book was released, a mystery, in English. LOVE THY SISTER was a late homage to the 3 story house, my Italian heritage, and my newly found American life.
By then my parents were dead, but somehow I felt they always knew I would be a published writer.
I wrote more stories, more columns, more blogs, and more books— all in English. But when I dream, I dream in Italian.
2010 was a very bad year for me, in too many ways to even try to list them. I had to get back to writing, my true passion. That's when a miracle happened, via Twitter. I swear, even as a writer, I can't make this stuff up. I received an e-mail from an Italian publisher interested in the Italian rights of LOVE THY SISTER, my out-of-print mystery. I own all the rights, the paperback is no longer available. Of course I said yes!
The book is being translated. I'm saving my pennies to make it there for the launching! The 3 story house my grandfather built was sold after my mother died, but I still have 2 sisters and plenty of nieces and nephews and good friends to celebrate with me! I even have a growing number of Italian followers, how cool is that?
And for my non Italian speaking friends, LOVE THY SISTER was just released as e-book in all the usual places. And BOSOM BODIES, the sequel is being released this month. I can't ask you to dream in Italian, but I would be thrilled if you read my books about my Italian heroine, Mina Calvi who was born in a 3 story house her grandfather built.
To comment on Maria Grazia Swan's blog please click here.