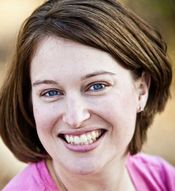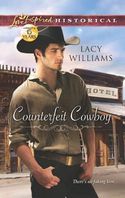 Many authors begin writing each book knowing exactly what their hero looks like. Tall and dark. Scruffy and broad-shouldered. Wears a leather bomber jacket and has a killer smile, etc. Often, the author has a particular actor or visual of that hero in mind.
I'm not one of those authors. Many times when I'm starting the book, I only know the basics: hair color, eye color and build. Until this book, COUNTERFEIT COWBOY. When brainstorming the idea for this novel with one of my critique partners, she suggested the perfect hero for the book—Matt Bomer, who plays Neal Caffrey on the USA Network show WHITE COLLAR. She recommended I DVR a couple of episodes to get an idea of Neal's personality and how it could play into my hero in my book—and I got hooked.
Not only is Neal the perfect example of a hero—torn between two worlds, a guy with a questionable past, wants to do the right thing but doesn't always pull it off—he's one gorgeous man. And the hero of my book COUNTERFEIT COWBOY was born. The cover designers at Harlequin did a fabulous job of finding a model that looks like Matt Bomer with a cowboy hat. And I can only hope I did justice to a hero who struggles with overcoming his past and wanting a future with a woman who seems out of reach.
I'd love to know: What kind of reader are you? Are you the kind who has a perfect hero in mind when you start the book? Do you keep a snapshot of him in your head as you read? Or do you have just a vague idea of what he looks like, and that's all right with you?
By day, Lacy Williams is a stay-at-home mom battling dirty diapers and dog-hair dust-bunnies. By night, she is a novelist with two books nominated for an RT Book Reviews Reviewers' Choice Award (2012 & 2011). Her current projects include more books for Harlequin's Love Inspired Historical line (cowboys!) and a screenplay.
To comment on Lacy Williams's blog please click here.