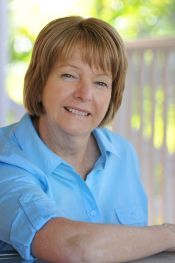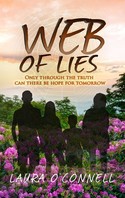 When I wrote WEB OF LIES, I intended to take my reader back to her teenage years to think about the risks she took as she learned about her world and where she fitted into it.
While she cared for her seriously ill aunt, Stephanie's world was full of pressure. She dated Lachlan and found the love she so desperately needed. After saving the stranded whale, their emotions ran high, feeling superhuman and bringing them closer than either of them could have thought possible. With Lachlan's imminent departure for the United States the next day, tension between them was high and the only way they could make sense of their situation was to turn to each other. Making love seemed to be the logical way of showing what the other one meant to them. A child was conceived and because they were only 16 and 17, Aunt Sonia and Lachlan's parents believed the best outcome for the child's future would be to adopt the child out and tell some 'harmless' lies that wouldn't tie the young people down.
Eight years later, Lachlan is a changed man and Stephanie is the victim of an abusive relationship. They reconnect and learn lies have been told about their son's whereabouts. These young people no longer know whom to trust. They also wondered if they had the chance to take up their responsibilities how different their lives may have been. They have to make a choice on where their eight year old son should live. Will it be the right one?
My question to my readers—is it a good idea for parents to take control of their children's lives even though their motivations are admirable?
Throughout the various stages of your life, have you made decisions that could have been handled differently?
Leave a comment and Fresh Fiction will choose one commenter who will receive a free copy of WEB OF LIES.
About Laura O'Connell
Laura enjoys writing stories about second chances in love and life. She calls the Gold Coast home, however, her curious nature leads her on adventures to locations that surprise and inspire her. Laura has a passion for telling a good story set in places where she has lived and travelled.
Laura around the web:
Website | Facebook | Twitter | Author Page
WEB OF LIES
High school sweethearts, Stephanie and Lachlan are torn apart by circumstance, bad decisions and a web of lies, leaving an unknown future for their son, Ryan.
Eight years later they reconnect, but the time apart has changed them. The family had made decisions based on lies and deceit and now must find a way to either reveal the truth or find another option. On the surface, their arrangements seemed flawless, but dig deeper, and the people they thought they knew aren't as they appear.
Lachlan and Stephanie are forced to confront the consequences of their actions and the entire family is compelled to reveal the truth, find forgiveness, and renew loving one another. But the hardest decision is still to come … where does Ryan live?
Buy Links:
To comment on Laura O'Connell's blog please click here.