As one of five sisters (yes, you read that right, five) it's very important to me to have strong female friendships in all my books, whether they are biological sister or sisters of the heart. I can't count all the times my sisters have had my back. I also can't count all the times they "borrowed" my stuff and never returned it, but that's another post for another time.
Female friendship is so important, especially when the media tries to convince women we should all be competing against each other. As if there's only one 'top woman' prize and we have to "catfight" to get it. Well, these claws will come out, but only if someone messes with my ladies because the great Beyoncé is right, girls run the world and it's about time we started seeing healthy, positive female friendships represented in media.
So on that note, let me gush about my favorite female buddy movies.
I have informed my husband that Kate McKinnon is on my Hollywood Freebie list, because that woman is beautiful, smart, and funny. My true love trifecta. So many moments in this movie made me laugh including Audrey's secret hiding place for the thumb drive (internal ouch). Audrey and Morgan's lifelong friendship, their utter and absolute acceptance of who the other person truly is, was so beautifully written. It made me want to go on a zany international adventure with my bestie. Minus the people trying to kill us, of course.
First off this cast is amazing and there are so many funny and unexpected moments (the old man and the window, OMG), but what I really loved was how supportive all the women were, even when they knew their friend was choosing something that was hurting them. They reminded each other that no one was allowed to treat them less than they were, even themselves. That last scene when Ryan went off speech and shared the painful truth with the world while her Flossy Posse stood there supporting her *major happy crying* Loved it!
A movie about a bunch of lifelong friends and they're in their *gasp* 40's-50's! Hollywood may say people won't see movies staring older women, but Netflix is all "yes they will" and I am here for it! I adore this movie. I laughed, I cried, I wanted to be friends with each and every one of these ladies. I also wanted all the wine they were consuming (except the wine diamonds, yuck, I'll pass thanks). The complex nature of how their friendships shifted through the years and how they lost each other, but came back together even stronger, in the end, was one of the most beautiful love stories ever. And yes, I said love story because as Mo says to Pru in The Best Friend Problem: "Who says your true love had to be a romantic partner? Why can't it be your baby or your two awesome besties?"
I made the mistake of watching this movie right after my best friend informed me she was moving to the east coast. Granted, she lives a state away as it is, but it's only a few hours and we see each other fairly often. Now, like Erin and Blair tell Jenny, the friendship will continue, but with much more video chatting as Jenny is moving from New York City to San Francisco. Though this movie involves Jenny's breaking up with her longtime boyfriend it's really about how life changes, especially once you hit your 30's and your party days start to fall behind you. Although, dang can those ladies party. I don't think I'd survive a night out with them, but I'd love to try. The support and honesty they serve each other throughout the film brought tears to my eyes and warmed my heart.
I hope there are a million more female buddy movies on the rise. Movies that make me laugh, cry, and call my sisters to tell the jerks how much I love them. And if you like stories that have strong female friendships maybe check out Pru, Lilly, and Mo in THE BEST FRIEND PROBLEM where an HEA isn't only with the one you love, but with your friends too.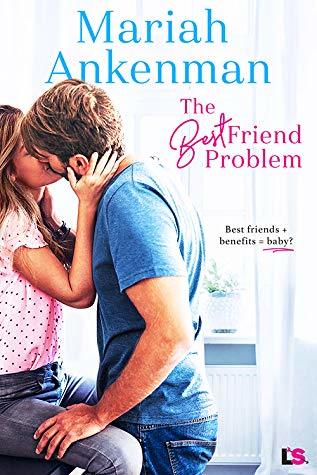 Prudence Carlson has been lucky in life. A fulfilling wedding-planning business run with her girlfriends in Colorado, plus the best guy friend ever in her firefighter bestie Finn. All that's missing from it is a baby. Luckily, it's the twenty-first century–Pru can take matters into her own hands. She doesn't need to find true love to create the future love of her life.
Except all this talk of babies and insemination and. . . Pru and Finn cross a line they never expected to. Sure, one night of passion won't change their close friendship. Until Pru goes in for a fertility check-up to find. . . she's already pregnant.
As best friends, Pru and Finn have survived college, new jobs, and bad breakups, but can they survive crib shopping, birth classes, and late-night cravings? Especially when Finn has never considered himself even remotely Daddy material?
Romance Contemporary [Entangled Lovestruck, On Sale: August 12, 2019, e-Book, ISBN: 9781640638488 / eISBN: 9781640638488]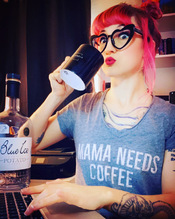 Bestselling author Mariah Ankenman lives in the beautiful Rocky Mountains with her two rambunctious daughters and loving husband who provides ample inspiration for her heart-stopping heroes.
Whether she's writing hometown heroes or sexy supernaturals, Mariah loves to lose herself in a world of words. Her favorite thing about writing is when she can make someone's day a little brighter with one of her books.