1–What is the title of your latest release?
Victoria Christopher Murray: THE PERSONAL LIBRARIAN which I co-authored with Marie Benedict.
Marie Benedict: THE PERSONAL LIBRARIAN, which was co-written with Victoria Christopher Murray.
2–What is it about?
VCM: It is the story of Belle da Costa Greene, a woman who walked into JP Morgan's library in 1906 when she was in her twenties, became his personal librarian, and rose to be one of the most powerful women in the art world. She helped to build Morgan's art and rare books and manuscript collection.
MB: THE PERSONAL LIBRARIAN is the remarkable story of J. P. Morgan's personal librarian, Belle da Costa Greene, who became one of the most important people in the art world during her lifetime and left a lasting legacy that enriched our nation but could only do so by passing as white and hiding her true Black identity because of the racist, segregated society in which she lived.
3–What do you love about the setting of your book? 
VCM: It's in New York (my favorite place in the world) and so much of it takes place at the Morgan Library which is incredibly beautiful for lots of reasons.
MB: The book focuses on the very real Morgan Library in New York City, a stunning jewel-box of a library which houses a priceless book and manuscript collection, and while I was practicing as a commercial litigator in New York City and needed to escape the demands of my work, it was a place of solace and refuge for me.
4–How did your main character(s) surprise you? 
VCM: She turned out to be feistier than I expected her to be and she took risks than I would have ever taken. 
MB: Belle da Costa Greene, as we envisioned her, was a constant source of surprise to us — from the bold decisions she made to succeed in the male-dominated art world to the risks she took passing as a white woman in a segregated world to the legacy she left — as well as a source of inspiration.
5–Why will readers relate to your characters? 
VCM: I think women will relate to her because she was a woman in a male-dominated field and still…she soared. I think Black women will relate to her because just like Belle, so many of us wear a mask every day.
MB: I think that all of us have hidden parts of ourselves and face challenges to live authentically, although the manner in which Belle da Costa Greene had to actively hide her real heritage in order to thrive is, of course, much more extreme and unfair.
6–What was one of your biggest challenges while writing this book (spoiler-free, of course!)? 
VCM: At first, it was difficult for me to grasp the beauty of the language of the early 20th century, but with the help of Marie, I caught on quickly and stopped using the word 'dude.'
MB: My wonderful co-writer Victoria Christopher Murray and I were deep in the editing stage during the beginning of the pandemic, and as we chatted on zoom every day, we also witnessed the Black Lives Matter movement unfold around us, processing it together and observing the parallels between the racism suffered by our main character Belle and the ongoing prejudice people of today experience. It was transformative and also painful.
7–Do you look forward to or do you dread the revision process? 
VCM: The revision process is my favorite part of writing. I love, love, love going back and making each sentence the very best that I can make it. Getting that first draft out is what's difficult for me. Writing my first draft is like getting my teeth pulled without any medication.
MB: Both, actually.
8–What's your favorite snack to have on hand while writing? 
VCM: In the summertime — frozen grapes. (I think I'll get a couple right now.) 
MB: Coffee. Lots of coffee.
9–Where would you go for an ideal writer's retreat? 
VCM: Any beach, anywhere, any time! I would love to be in a beach house and just write and write and write.
MB: The beach. Any beach will do, but I particularly love the wide beaches of South Carolina and the historic environs of Italian and Greek beaches.
10–What's the best piece of writing advice you've received? 
VCM: To keep writing. No matter what is going on, just keep living in my gift.
MB: In writing historical fiction, a good piece of advice I received was to delve deeply into the research and immerse yourself into the world your characters will inhabit, then leave the minutia behind and lose yourself in the writing of the story.
11–Who is the fictional character you want to hang out with the most? (anyone in literature!)
VCM: Pheby Delores Brown (the protagonist in Yellow Wife.)
MB: While I create characters that are based on historical figures, they are indeed works of fiction, and I would love spending the day with any of the real-life women upon whom they are based. I have so many questions about their actual lives!
12–What's one of your earliest book memories? 
VCM: Getting my first library card. I was seven and I don't think I'd ever received a better childhood gift. My mom and dad took us to the library once a week, and they let me stay in the children's section for hours. I was determined to read every book in that section.
MB: When I was in kindergarten, I remember that my teacher had to step out of the classroom for a moment, just as she'd started reading aloud from a book to the students. She seemed to be gone for an awfully long time, so I hoisted myself up on her desk, picked up the book and began reading aloud to the class. Needless to say, my teacher was shocked when she arrived back in the classroom because she hadn't realized the precocious reader she had on her hands.
13–If you had to write in a different genre, what would it be and why? 
VCM: I've written 30 books and I don't write to genres. I write my stories and then someone says, "Hey that was suspenseful!" I have to admit, though, after writing THE PERSONAL LIBRARIAN, I absolutely love biographical novels.
MB: Possibly mystery.
14–What song will automatically put you in a good mood? 
VCM: Happy! (Not only puts me in a good mood, but I just have to dance, too.)
MB: Too many to name just one!
15–What is your favorite way to practice self-care?
VCM: I invested in a massage chair and every night before I go to sleep, I have a massage.
MB: The regular practice of yoga, but I am prone to putting other's needs and work deadlines ahead of self-care.
16–What can you eat and never get sick of? 
VCM: Potato chips, red velvet cake and frozen grapes.
MB: Anything cinnamon.
17–Will you share a favorite, recent-ish book you recommend? 
VCM: Yellow Wife by Sadeqa Johnson.
MB: I thoroughly enjoyed the novel American Spy by Lauren Wilkinson.
18–Do you have any hobbies? 
VCM: Is reading a hobby?
MB: My life is crazy busy these days with familial responsibilities and writing, but if I had more time and the world was different, I adore traveling. I've been fortunate to travel extensively throughout my life, and I hope to indulge in that hobby once again in the future.
19–Are you an early bird or a night owl?
VCM: More of a night owl.
MB: Neither. I like to go to bed and rise at reasonable times. Not too late and not too early.
20–What can readers expect from you next? 
VCM: My next book will be my fifth in the Seven Deadly Sins series–PRIDE. I have to get through the seven sins…they've all been optioned for movies on Lifetime.
MB: I am delighted to report that Victoria and I have another book in the works–and I have a solo venture releasing in January of 2022 entitled HER HIDDEN GENIUS, which is about the brilliant British scientist Rosalind Franklin and her critical, but hidden, work discovering the double helix structure of DNA.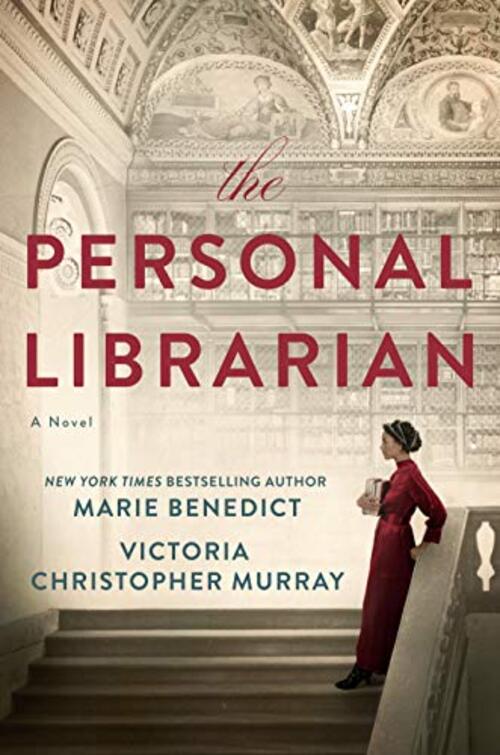 The remarkable, little-known story of Belle da Costa Greene, J. P. Morgan's personal librarian–who became one of the most powerful women in New York despite the dangerous secret she kept in order to make her dreams come true, from New York Times bestselling author Marie Benedict and acclaimed author Victoria Christopher Murray.
In her twenties, Belle da Costa Greene is hired by J. P. Morgan to curate a collection of rare manuscripts, books, and artwork for his newly built Pierpont Morgan Library. Belle becomes a fixture on the New York society scene and one of the most powerful people in the art and book world, known for her impeccable taste and shrewd negotiating for critical works as she helps build a world-class collection.
But Belle has a secret, one she must protect at all costs. She was born not Belle da Costa Greene but Belle Marion Greener. She is the daughter of Richard Greener, the first Black graduate of Harvard and a well-known advocate for equality. Belle's complexion isn't dark because of her alleged Portuguese heritage that lets her pass as white–her complexion is dark because she is African American.

The Personal Librarian tells the story of an extraordinary woman, famous for her intellect, style, and wit, and shares the lengths to which she must go–for the protection of her family and her legacy–to preserve her carefully crafted white identity in the racist world in which she lives.
Fiction | Historical [Berkley, On Sale: June 1, 2021, Hardcover / e-Book, ISBN: 9780593101537 / eISBN: 9780593101551]
Once a New York City lawyer, Marie Benedict had long dreamed about a fantastical job unraveling the larger mysteries of the past as an archaeologist or historian — before she tried her hand at writing. While drafting her first book, she realized that she could excavate the possible truths lurking in history through fiction, and has done so in THE OTHER EINSTEIN, the story of Mileva Maric, Albert Einstein's first wife and a physicist herself. Writing as Heather Terrell, Marie also authored The Chrysalis, The Map Thief, and Brigid of Kildare. She is a graduate of Boston College and the Boston University School of Law, and lives in Pittsburgh with her family.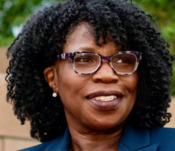 A native of Queens, Victoria earned a B.A. in Communication Disorders from Hampton University and an MBA from New York University.  Victoria spent ten years in Corporate America before launching her entrepreneurial venture, a Financial Services Agency for Aegon, USA where she managed the number one division for nine consecutive years.
Dubbed a Christian Fiction writer because no one else was writing about religious topics, Victoria trailblazed the literary scene penning more than 30 novels, co-writing with other authors, and ghostwriting for top talent across the country.
Victoria lives in Washington, D.C. She is a jogger, doting grandmother, and a member of Delta Sigma Theta Sorority, Inc.