1–What's the name of your latest release?
SUMMER BY THE RIVER
2–What is it about?
Single mother Josie Waterhill is perfectly happy with the "do over" she's been given after her tragic upbringing. She's created a new life and isn't looking back. She and her six-year-old daughter Zoe are nestled safely in the Midwest, and Josie manages a tea garden owned by elderly Myra Moore. In fact, Josie can't think of a thing she'd change.
Invariably, the world starts pressing in when Myra welcomes more guests—journalist Carter O'Brien and his giant rescue dog, Buttercup. Carter is charming, compassionate…and way too interested in Josie's past. Carter's interest in Josie deepens, and he inadvertently stirs up trouble when he uncovers things that Josie would rather not have known. Ready or not, Josie must make peace with her painful past so she can create a glorious future.
3–What word best describes your heroine?
Capable
4–What makes your hero irresistible?
His charismatic demeanor and playful, flirtatious sense of humor. Once Josie gets to know him, she's also drawn in by the kindness Carter shows to people she cares about including her six-year-old daughter and to the wounded stray dog he rescues.
5–Who are the people your main characters turn to when they need help?
Most often, people turn to Josie, who's self-reliant and capable, in part due to her rough upbringing. Josie, on the other hand, rarely gives in to the vulnerability that comes with asking others for help.
6–What do you love about the setting of your book?
Everything! This is one of the few books I've written that evolved around the setting. It's set in Galena, Illinois, one of the most quaint and picturesque towns in the Midwest. Josie lives with and works for elderly Myra Moore, and the two have transformed the grounds of a historic bed and breakfast into a tea garden. Galena and the tea garden were fun places to envision as I wrote the book, and of course I was obligated to sample a variety of teas, quiches, and scones during my writing process!
7–Are you a plotter (follow an outline) or a pantster (write by the seat of your pants)?
As much as I can see the merits of plotting, I'm a die-hard pantster. If I waited to feel confident of the twists and turns a story will take, I'd probably be too overwhelmed to start. One caveat is that I take about a month-long break between books to let the new story percolate and better get to know the main characters before I begin writing.
8–What is an ideal writing day for you?
Snow days are the absolute best. There's something wonderful about days when I don't have to leave the house except to walk the dogs, and being snowed in really gets my creative juices moving. Years ago, I did most of my writing at night after my kids went to bed. Now, I wake up early to write. (Perhaps this has something to do with the fact that teens hardly ever rise before the sun the way younger kids do!) I love the quiet morning hours when my youngest (now seventeen) and the cats and dogs are still asleep.
9–Do you listen to music while you write, need total silence, or do you have the TV on?
I almost always have music on while I write, but I choose playlists without lyrics, or I'll wind up too distracted. Deep, moody cello-only playlists tend to be one of my favorites to write to (the Montana Cellist is amazing), though I enjoy a variety of piano, guitar, and violin mixes as well.
10–How do you approach research?
This depends on the story and what I'm researching. When it comes to characters' careers and hobbies, I conduct interviews with career professionals, read autobiographies and memoirs, and watch documentaries. When it comes to settings, I'm only comfortable writing about places I've been. I traveled to Galena twice for SUMMER BY THE RIVER, took lots of pictures, sampled the local fare, and used the internet to back up my memory when necessary. For my Rescue Me series, I highlight different St. Louis neighborhoods in each book, and I have fun both dining and walking in these neighborhoods while writing the books. My favorite St. Louis setting so far has been The Hill (an Italian-American neighborhood), where Tess Grasso grew up, in MY FOREVER HOME (Rescue Me book 3).
11–What is your publishing journey story?
Well, how long do you have? 🙂 The short of it is I began writing creatively just out of college (biology major with a focus on conservation biology) and didn't get my first book contract for about eighteen years. During that time, I went from writing full-length manuscripts as a hobby that I shared with friends and family to feeling that it was a life calling. It took stepping out of my comfort zone (joining writers' groups, going to conferences, entering contests) to actually come to fruition. From the start of my first manuscript to the time I received my first contract (in addition to raising my kids), I wrote six full-length manuscripts, one novella, and a ghost memoir. Even if most of these works never see the light of day again, I don't regret writing a single one. They helped me hone my voice as a writer.
12–Do you have critique partners/writing groups you want to give a shout-out to?
When deadlines allow, I send chapters to my two writer besties, Amanda Heger and Angela Evans. I also belong to the Women's Fiction Writers Association and think they have great programs. The Missouri Romance Writers Association is also a great group of women writers.
13–What're the most frustrating things about being an author?
That answer has probably morphed along with my career. At one time, I certainly would've said rejections to query letters. Now, I'd say it's a toss-up between missing the mark on a draft and having sizable rewrites (though there's a lot to be learned when this happens), and simply not having enough time to write all the stories I feel passionate about. All in good time, though, right?
14–What's your favorite scent?
I love essential oils and use a diffuser often. Eucalyptus and lavender are my top two favorite oils. Fresh cut pine around Christmas time is also up there.
15–What movie will you watch no matter what if it's on TV?
Always no matter what, the BBC's Pride and Prejudice with Jennifer Ehle and Colin Firth, and Jane Eyre with Mia Wasikowska and Michael Fassbender. I could also be convinced to sit through Far from the Madding Crowd multiple times thanks to Matthius Schoenearts. (Answering this question reminds me that it's been entirely too long since I've seen that one.) A modern favorite is Table 19–a good romance with lots of laughs.
16–Do you like breakfast, lunch, or dinner best?
That's a toss-up between breakfast and dinner. However, I love to cook and am more apt to cook a "real" dinner than I am breakfast. Cooking dinner is a great way to wind down from the day.
17–What's one thing you wish you knew more about?
I'd love to play cello or speak Spanish fluently. I'm a big believer in life-long learning, and always have a few nonfiction titles in my TBR pile as well as books by my favorite fiction authors.
18–What's the silliest thing you've recently done?
My teenage son had a quick answer for this one. It involved the new electric fireplace heater we recently bought. He set it up for me, but I couldn't find the on/off switch anywhere, so I began plugging and unplugging it to turn it on and off. When he saw me doing it, he asked why I wasn't using the switch. It turns out the switch was hidden inside the door to the "fake" fire rather than on the outside of the unit. However, he knew not to poke fun because just a week before he was looking all over the fridge for the new four-pack of butter, and he was actually holding it in his hand!
19–What can readers expect from you next?
My next release is DIAMOND IN THE RUFF, Rescue Me # 6, scheduled to release January 2022. After that, it'll be another women's fiction book, releasing in the summer of 2022 (currently untitled), then it'll be back to the Rescue Me series again for the 7th book in the series.
20–How can readers reach you:
On Instagram (@_debbieburns) and on Facebook (@authordebbieburns ) or through comments on my website (authordebbieburns.com).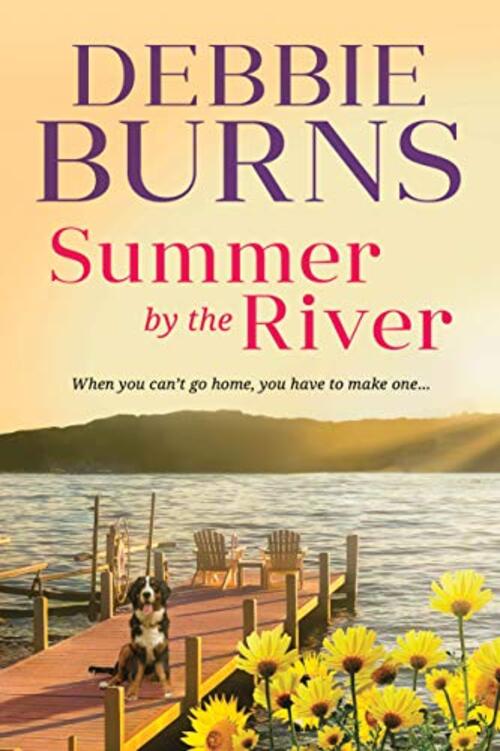 Bestselling author Debbie Burns combines her love for rescue dogs with a compelling woman's journey in her brand new romantic women's fiction.
Making a fresh start in a new part of the country is challenging, but fate and good fortune lead young single mother Josie Waterhill and her six-year-old daughter to a cozy Midwestern town right on the river. There, Josie can raise Zoe away from the violence of the life she once knew, and make a new home in the historic tea house where they've been invited to stay.
The tea house seems too good to be true, until Josie's elderly landlord Myra welcomes more guests—journalist Carter O'Brien and his giant rescue dog, Buttercup. Carter is charming, compassionate…and way too curious. Carter's interest in Josie deepens and he inadvertently stirs up trouble when he uncovers things that Josie would rather not have known. Ready or not, Josie has to let go of her painful past so she can create a glorious future.
Praise for Debbie Burns's Rescue Me series:
"A fun, heartwarming story of love, family and trust."—Harlequin Junkie
"Heartfelt and engaging… It captured my whole heart."—Urban Book Reviews
Fiction | Romance Contemporary [Sourcebooks Casablanca, On Sale: March 2, 2021, Trade Size / e-Book, ISBN: 9781728217130 / eISBN: 9781728217147]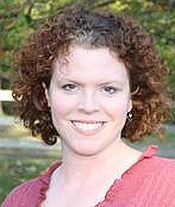 Debbie Burns is an award-winning author and 2019 HOLT Medallion Award of Merit recipient. Her highly praised Rescue Me romance series features happily ever afters of the two and four-legged kind. She lives in Saint Louis in a gingerbread house that's almost cute enough to eat. In her free time, you can find her enjoying time with her two teens, two phenomenal rescue dogs, and a somewhat tetchy Maine Coon cat who everyone loves anyway.