Amara scanned the long list of agencies who participated in the crash investigation. It'd be easier to name who wasn't involved. The National Transportation Safety Board had coordinated the inquiry, but the FBI and virtually every state and local resource had been active as well. With fewer than ten thousand people in Cotulla's county, their limited resources meant they needed all the help they could get. Because the bus driver was a veteran, even the Department of Defense had stepped into the fray.
When everybody'd had their say, the crash boiled down to one finding: suicide-murder. No charges were filed since the lone culprit was already dead. The Feds promised to do more for PTSD victims. The railroad put up crossing gates at every intersection in the county. The elementary school students planted seventeen trees in memory of their friends. The community grieved.
And the Reyeses still mourned. All the families probably did. Amara dragged her finger across the screen and leaned closer. Who'd done the body IDs?
She jerked when Sergeant Norwood popped his bubble gum. "Whatcha working today, Alvarez?"
"Paperwork on the Leon Valley burglaries mostly." She shrunk her internet window and grabbed a pen. "Then I've got to go out later and meet with the parents of a couple of juvies arrested for shoplifting."
"Don't forget about that Neighborhood Watch meeting tonight."
"I don't know anything about—"
"You do now." Norwood grinned. "I'll shoot you the address later. The usual stuff. Lock your cars. Keep your garage doors closed. Make a note of any suspicious vehicles. Oh, and remember to look serious and nod a lot when they talk about their problems. They like that."
She leaned back and stared at the ceiling. "Can't you send Dotson? It's not like he has anything to do at night."
A paper clip ricocheted off her monitor. "I'm right here, you know."
"Yeah, I know." She sat straighter, tilted her head, and arched her eyebrows. "Probably be some single women there. Always are. Worried about their safety and all. No man in the house to protect them. What do you say? Want to cover for me?"
Dotson rubbed his chins and nodded. "No. Wait . . . yeah, still no."
Norwood popped his gum again. "Looks like you win, Alvarez. I'll text you the address later. Seven p.m. sharp. Take cookies."
"Looking forward to it, Sarge." She sighed and turned back to her monitor.
Due to the scope of the Cotulla incident, the Bexar County medical examiner's office had responsibility for identifying the victims. They'd released a statement when Caterina Delacruz's remains were confirmed, and after that, it'd taken nearly five days for the next child to be identified. Why such a big time gap? She didn't know the ME, but she was friendly enough with several of the homicide detectives. Could she ask them to talk to the ME about a closed case from three years back? Homicide had plenty to do without her creating work for them. Plus, it wouldn't help her chances for a transfer if people knew she tended to go on wild-goose chases.
She clicked the link for the ME's contact info and fired off a quick email identifying herself and asking one question: was there a specific reason Caterina Delacruz's remains had been identified so much earlier than any of the other kids'? She thanked the ME for his time, apologized for any inconvenience, and hit the send button.
Done. The burden passed on to someone else who'd probably—hopefully?—never respond. And even if he did, the answer would be enough to relieve her curiosity. It won't pacify Marisa Reyes, but the woman needed more help than—
Her computer beeped as an email appeared in her inbox. She glanced at the sender. The ME. Great. Probably an auto-reply saying he's on vacation or he's busy and will respond as soon as possible. She clicked the message and read it.
She confirmed the sender and studied the words again.
And again.
Detective Alvarez, curious why a property crimes officer wants to know. 2:30 this afternoon in my office.
Douglas Pritchard, ME
(C) Tom Threadgill, Revell, 2020
***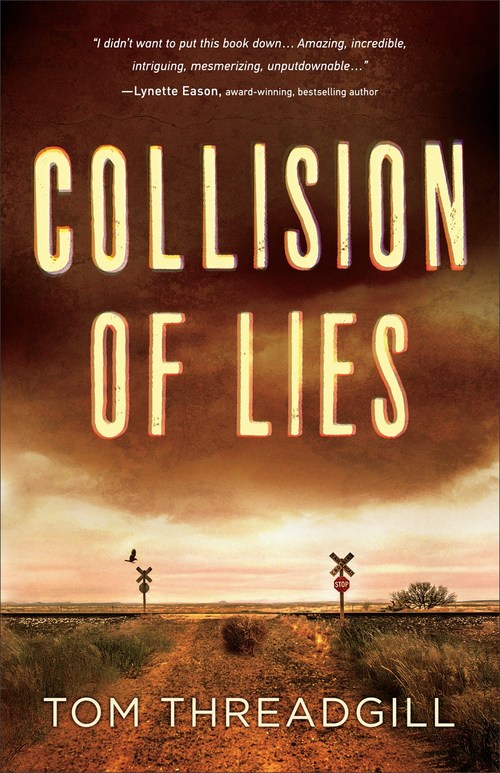 Three years ago, a collision between a fast-moving freight train and a school bus full of kids led to devastation and grief on an unimaginable scale. But a fresh clue leads San Antonio police detective Amara Alvarez to the unlikely conclusion that one of the children may still be alive. If she's correct, everything law enforcement believes about the accident is a lie.
With time running out, Amara must convince others–and herself–that despite all evidence to the contrary, the boy lives. And she will do everything in her power to bring him home.
A fresh voice in suspense, Tom Threadgill will have you questioning everything as you fly through the pages of this enthralling story.
Inspirational Mystery | Mystery | Suspense [Revell, On Sale: February 4, 2020, Paperback / e-Book, ISBN: 9780800736507 / eISBN: 9781493421305]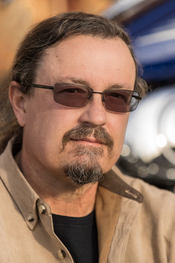 Tom Threadgill is a full-time author and a member of American Christian Fiction Writers (ACFW). He is currently on the suspense/thriller publishing board for Lighthouse Publishing of the Carolinas and lives with his wife in rural Tennessee.