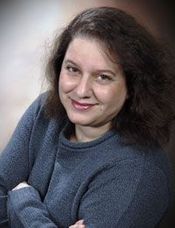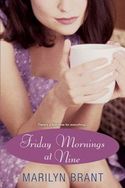 It's such a pleasure to guest blog here at Fresh Fiction today! Thanks so much to everyone for having me.
As an author of contemporary women's fiction, I think the most intriguing &mquot;what ifs&mquot; in writing a new story have to do with delving into the hearts and minds of the women who've embarked on a big emotional journey, particularly when that journey makes them rethink their past and re-imagine their future:
In some cases—as in the still untitled book I have coming out next fall—the journey is a literal adventure. My heroine gets a month-long European vacation as her 30th birthday present from her eccentric aunt and heads overseas for a summer of new experiences…and some romance! But it's also an internal voyage, requiring a dive deep into the well of her passions and her fears.
In my debut novel, ACCORDING TO JANE, it took my heroine two decades to resolve one important thread on her path toward greater self understanding. Even with the assistance of the spirit of Jane Austen, whose ghost whispered dating advice only she could hear, my heroine still needed to learn to listen to the voice of her own heart before she could come to terms with her adolescent past.
And, finally, in FRIDAY MORNINGS AT NINE, the new novel of mine that just came out on October 1st, three suburban forty-something moms are the leads in a modern fairy tale that's brimming with secrets, lies and taboo desires. After one of them gets an email from her college ex-boyfriend, all three begin to wonder if they made the right choice in marrying the man they did… They must look carefully around them and ahead in their lives, too, to decide if they should stay in their marriages or not.
So, what are the types of secrets women possess deep in their hearts? Do they wish that others in their lives would be different? Or, really, is the true fantasy that they wish they themselves would to be different?
Do we tell our closest friends the full, unabridged truth about what goes on behind closed doors with our partners or spouses? Or do we hesitate to admit, even in the privacy of our own minds, that what we'd expected our lives to be like when we were younger has not, in fact, come to pass?
Do we acknowledge fleeting romantic crushes on others, even when we're in a committed relationship? Or, do we just quietly daydream about what it might have been like if we'd chosen someone else…someone who may have brought out a different version of ourselves?
I don't have the answers to any of these, but I do often wonder about them. I imagine what it's like to be in relationship situations that are unlike my own, or I try to predict what someone with a different personality than mine might make of my old relationships, my 18-year marriage, my friendships. How would their choices differ? What parts would they share, and what parts would they keep secret?
I believe women have a tremendous amount we can learn from one another if we just look…just listen…a little bit better. I have some wonderful friends that are very open about their thoughts, feelings and experiences, but I also love watching films or TV shows about relationships and, of course, listening to popular songs. Two of my favorite TV programs (sadly, no longer on the air!) were &mquot;Once and Again&mquot; and &mquot;thirtysomething,&mquot; and I could watch the movie &mquot;When Harry Met Sally&mquot; over and over and never tire of it. I listen to a lot of current music, but the songs of the 1970s are, for me, classics when it comes to singing about love and heartbreak. The Carpenters, Bread, England Dan & John Ford Coley, Carol King, Jackson Browne and Fleetwood Mac—I loved them all, and they all played a role in my perception of our romantic hearts and secret hopes.
What about you? What relationship films, shows or songs speak to you?
I'll give out one signed copy of FRIDAY MORNINGS AT NINE to one commenter on today's post and hope you'll visit me on my Fresh Fiction page or on my website. Many thanks for stopping by!
To comment on Marilyn's blog for a chance to win please click here.