July 2010
On Sale: July 5, 2010
Featuring:
Torrey Green; Julian Grant
ISBN: 1426890389
EAN: 9781426890383
e-Book
Romance Contemporary
Buy at Amazon.com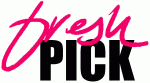 Torrey Green once had a promising golf career, but now she's stuck caddying for butt-pinching businessmen. She doesn't mind playing dumb while hauling clubs if it means she can get her golf career back on track, and she's going to need an influx of cash to focus on the pro circuit. A booking from video game mogul Julian Grant could be Torrey's cash-flow solution.
In town for a business deal, Julian's partners plan for a little action on the greens. They're looking for some fun with their rent-a-caddy girls, and have a lot riding on who can score, on the course and off. This type of gamble isn't Julian's style, but he'll do whatever it takes to keep his partners happy – even if that includes breaking a few hearts along the way.
Julian soon discovers that Torrey is more than just a caddy girl and they spark an intriguing attraction – but if Torrey discovers the truth behind his idiotic wager, all bets are off…
Excerpt
Torrey arrived at the course an hour early, first stopping in at the pro shop to pick up a dozen Titleist Pro-V1's for Julian Grant.
In the locker room, she did a little double take as she eyed Krista Janssen, Annie O'Malley, and another caddy she didn't know. The women were in various states of undress, changing into their golf outfits. Krista combined a beautiful, narrow face with a trim, model-perfect body. Annie had a devilish smile to go along with her long, flame- red hair and leggy figure. Torrey knew Annie from the Desert Oasis, where she danced part time in the girlie revue High Rollers. The third caddy was a short, dark-eyed, dark-haired Latina beauty who reminded Torrey of Eva Longoria.
It didn't take a genius to figure out the clients had chosen three of the Read More…