1–What is the title of your latest release?
The Afterlife of the Party, out Feb. 2 with Entangled Teen
2–What is it about?
The Afterlife of the Party is the first book in a teen vampire trilogy. Tansy's life changes  when Tansy goes to a party with her crush/friend Vaughn and her best friend Skyler. Shed ends up on the road with Vaughn, chasing after a vampire band called The Drainers to save Skyler from the lead singer.
3–What do you love about the setting of your book? 
It's set in sunny Southern California, which is where I live, and I love the idea of vampires having to deal with all that sunshine.
4–How did your heroine surprise you? 
Tansy surprised me by the lengths she would go to save her friend. And when I started writing the book, I didn't know that she had a crush on Vaughn, but then again, how could she resist him?
5–Why will readers love your hero? 
Vaughn's a cinnamon roll with a hot bod and musical talent. He's a good friend, loyal and funny.
6–What was one of your biggest challenges while writing this book (spoiler-free, of course!)? 
You know that phrase, kill your darlings? I had to get rid of some of my favorite lines in the interest of plot. I know my editors were right, but it's so hard to get rid of your darlings. I wrote another series for teens, the Dead Is series, and I planted a few Dead Is Easter eggs in The Afterlife of the Party and some of those had to go as well.
7–Do you look forward to or do you dread the revision process? 
I look forward to it and dread it at the same time. In my experience, revision only makes a book better. The best advice I've heard about starting a revision/editorial letter is to tackle the small things first, which eases you into the process. Revision can often feel intimidating, but if you break it down into smaller chunks, it's more manageable. It tricks your brain, so you don't feel overwhelmed.
8–What's your favorite snack to have on hand while writing? 
Coffee, chocolate, and sometimes, a crunchy apple.
9–Where would you go for an ideal writer's retreat? 
A tropical beach location would be ideal, but I'm not sure I'd get any work done. Or I've always wanted to spend the summer in Tuscany writing. Some writer friends and I always talk about planning a small retreat, but we haven't managed it yet.
10–What's the best piece of writing advice you've received? 
Writers get rejected. I know a lot of talented writers who never submit, or they submit one time and get a no and never submit again. The truth is that it takes time to find a good editor and publishing house match (if you are going the traditional publisher route, which is what I did) and rejection is absolutely part of the publishing business. As far as craft advice, the best advice I received was that there isn't one "right" way to write a manuscript. I love books on craft, but the author is writing about what worked for them. Maybe it'll work for you and maybe it won't. Sometimes, it's fun to try a new way of developing a manuscript, which is why I have a shelf full of writing books.
11–Who is the fictional character you want to hang out with the most? (anyone in literature!)
Jo from Little Women because I have some things to say to her about her choices. When I was around thirteen, I wrote a fan-fic piece (not knowing that's what it was called) where I re-wrote Jo's romantic choices, because when I was that age, it was impossible for me to understand why she'd pass on Laurie. Kind of still is. Or I would love to hang out with Calvin and Meg from A Wrinkle in Time.
12–What's one of your earliest book memories? 
I was a precocious reader and one of my earliest memories is going to the library with my mom. Her rule was that I couldn't check out more books than I could carry.
13–If you had to write in a different genre, what would it be and why? 
You say had to; I say want to. As a reader, I love different genres and I want to write in different genres, too. I've yet to tackle an adult romantic comedy and I would love to write one someday. When real life sucks, sometimes a good romantic comedy will cheer me up and remind me there's good in the world. On the other hand, I love dark thrillers with unreliable narrators, so I'd like to write one of those, too. 
14–What song will automatically put you in a good mood? 
Any Prince song, but particularly…okay, I tried to narrow it down, but I couldn't. Maybe "Baby, I'm a Star" because it's so exuberant. But then I remembered Prince's performance of "Purple Rain" in a downpour during the Superbowl show and my answer's "Purple Rain." He was a musical genius, so put on a Prince album and you can't go wrong.
15–What is your favorite way to practice self-care?
A good book and a cup of hot tea or a walk on the beach. I like the comfort of re-reading favorite books. Sometimes, staying off the internet/social media is a good way to practice self-care. I miss going to museums because art feeds the soul, but I've been enjoying the online museum tours. Music makes me happy. I'm currently listening to "Feeling Good", first Nina Simone's version and then John Legend's. I'm a big fan of scripted shows (reality tv, not so much), so like millions of other people, I watched Bridgerton on Netflix.
16–What can you eat and never get sick of? 
Italian food, Cara-Cara oranges, and good chocolate. Not all at once, of course.
17–Will you share a favorite, recent-ish book you recommend? 
Book recommendations are so tricky, because tastes vary, but for teen realistic fiction, I loved SADIE by Courtney Summers. I tend to be an obsessive reader so if I like one book from a particular author, I go back and read everything they've written, which is one reason I'm not necessarily reading recent books. My adult romance recommendation is SPOILER ALERT by Olivia Dade. While I'm drafting a manuscript, I don't read in the genre I'm writing in, so vampire novels have been off-limits, but now, I'm getting ready to dive into the vampire novel CRAVE by Tracy Wolff.
18–Do you have any hobbies? 
I collect vinyl records and books. My hobbies usually involve my family, so it's really that we collect vinyl records and books. At the beginning of the COVID quarantine, I became a fan of puzzles. Everyone in my family likes to game, both board and video, but my children assure me I'm terrible at both. We're also competitive, so the favorite quote at our house is from Adventure Time, "I do not play such games with Jake." My oldest daughter just recommended Hades to me, so I'm looking forward to playing.
19–Are you an early bird or a night owl?
I'm an early bird because I waited tables through high school and college and for a lot of that time, I had a six am weekend shift. I've also been known to stay up late when I'm on deadline because that's when the house is quiet, but I don't like to sleep in. I guess I'm worried I'll miss something.
20–What can readers expect from you next? 
Books 2 and 3 in the Afterlife trilogy. The second book, I'M WITH THE BANNED comes out in August and the third, A SUCKER FOR YOU, is scheduled for 2022. I'm so excited about these books and getting to spend more time with Tansy and her friends. And enemies.
Afterlife #1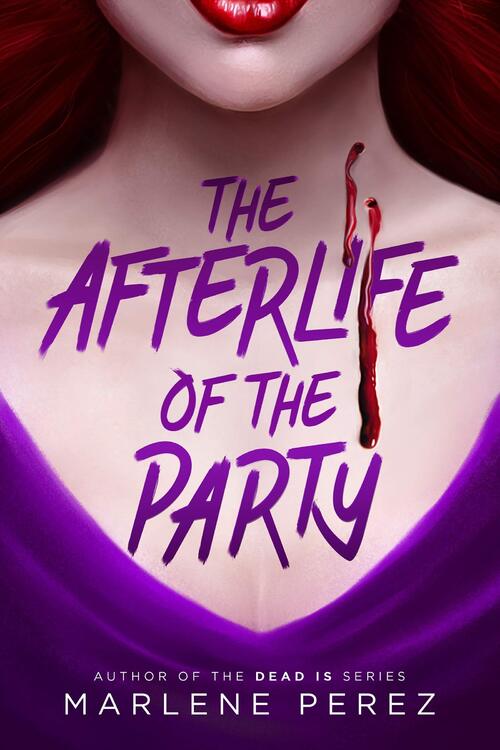 I didn't even want to go to the party.
Seriously, I'd rather have stayed home with my librarian-witch grandmother and her mystical book club than go. But my best friend Skyler begged me. So I went.
And it was the worst party of my life. The last party of my life.
Not only was the band downright horrible, but the lead singer bit me afterward. And then stole Skyler.
Now I'm chasing down a band of angry vamps with my other best friend Vaughn in tow–and a boatload of feelings between us we can't even begin to address. And worse, I'm changing into something else…
Let the afterlife begin.
Warning: this book contains references to sexual assault.
Young Adult Paranormal | Young Adult | Romance Comedy [Entangled: Teen, On Sale: February 2, 2021, Trade Size / e-Book, ISBN: 9781640639027 / eISBN: 9781640639034]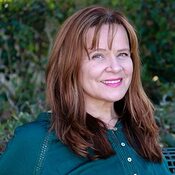 MARLENE PEREZ is the author of many books, including the Dead Is series, The Comeback, Love in the Corner Pocket, and Unexpected Development, an ALA Quick Pick for Reluctant Young Adult Readers. She lives in Orange County, California.