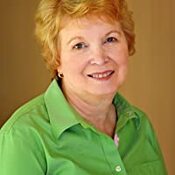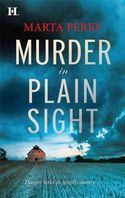 Awhile back, in the course of a fairly long series for Steeple Hill Love Inspired, I introduced some Amish minor characters, wondering what my editor would say about that. She responded, "You know that Amish thing? Do that more."
So, since I'm in the habit of saying yes to editors, probably in reaction to all those years when they were saying no to me, I agreed. It wasn't difficult to write about the Amish, since my family is of Pennsylvania Dutch heritage and I've spent my life in rural Pennsylvania, where the Plain sects are very common. I also have several friends who grew up Plain, and I welcomed the opportunity to showcase that world in my fiction.
Why is Amish fiction so popular? That's the million dollar question. Based on the letters I receive from readers, I'd say that the books help feed a longing for a simpler lifestyle. Haven't you ever wished you could get rid of the constant pressure and demand for interaction posed by e-mail, Facebook, cell phones, twenty-four hour news channels, and all the rest? The books allow readers to visit a society which gets along very nicely without all those things. It's also a society where families tend to live close together, and one in which there's an instant support system in time of need. With families in contemporary society spread around the globe, that has its own appeal.
MURDER IN PLAIN SIGHT, my current romantic suspense from HQN Books, started in answer to a 'what if' question. What if an Amish teenager was accused of a brutal murder? What if the only attorney who wanted to defend him knew nothing of Amish culture? What if the person who could help her believed in the boy's guilt?
Big city attorney Jessica Langdon has her hands full trying to come up with a defense for her client, whose Amish background hasn't prepared him to face the full might of the law. And Jessica doesn't expect the outpouring of prejudice or the mindless threats she receives. But when the threats become actual attacks, it seems only local businessman Trey Morgan is able to help her untangle the complicated threads reaching into the past of the seemingly tranquil Amish countryside. They might succeed—if they can stay alive long enough.
Look for MURDER IN PLAIN SIGHT at bookstores and online now!
To comment on Marta Perry's blog please click here.