As promised last month, here's some more scoop from MileHiCon in Denver. Fantasy tends to come in series, and while some series just keep getting better, others drop off. How does an author keep a series going and keep it interesting? Several authors of successful series discussed this at the convention.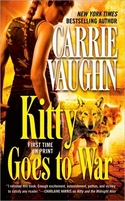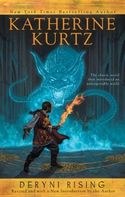 One issue series authors face is how to bring up recap material to remind readers of what happened in previous books or of anything else they need to remember about how this world works. M.H. Bonham, author of the Swords of Destiny series, said that even in the first novel in a series, characters have a history and a backstory that the author has to deal with. In later books, that backstory may be what happened in the earlier books, but authors can deal with it the way they would any character history or backstory — without an info dump. Carrie Vaughn, author of the Kitty Norville series, said she tries to show the effects of what happened previously without necessarily going into explanations. "To me, the sign of a great book is when you can pick up a later book in the series and be interested enough to go back and read the rest," she said. Katherine Kurtz, author of the Deryni series, said that some things do have to be explained in each book as if it's the first time, "but this is probably more boring to the writer than to the reader."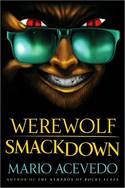 Not every series was planned to be that way, and that can create some problems when the first book is successful enough to generate demand for a series. Mario Acevedo, author of the Felix Gomez series, said he wrote the first book on its own, and then his agent requested a series. "Once you build a world, you're stuck with it," he said. The details and character baggage from that first book have to follow throughout the series. Vaughn also didn't plan a series because she wasn't a fan of series. When her book sold and spawned a series, she decided to make her protagonist, Kitty, grow and change with each book, and she gave Kitty a goal that never gets resolved. "It helps if you start with a character who naturally gets into trouble a lot," she said. "Then they have to learn things from their old problems and apply them to new problems."
How do authors keep track of all the details in an ongoing series? Kurtz keeps detailed bibles of series information, including timelines, character lists and family charts. "I wish I'd kept a series bible," Vaughn said. "Without it, when you get to book ten, keeping track of what happened is harder." She keeps computer files of things like a series chronology and lists of pack members.
Keeping an ongoing series fresh and interesting can be a challenge — and sometimes the author is in more danger of getting bored than readers are. Acevedo uses different settings in each book as a way of making each book distinct, but said there are drawbacks to that. "One thing that makes a series strong is the relationships among characters, and you can't do that when you're changing locations with each book." Vaughn sets a challenge for herself with each book that may or may not be apparent to readers. For instance, book five in her series, Kitty and the Dead Man's Hand, was written as a screwball comedy. One thing she said authors shouldn't do, though, is make characters stop behaving in established ways just to serve the plots or do crazy plots. A series falls down when the characters don't seem real anymore. Kurtz kept her series fresh by working with two different timelines in the same world and jumping back and forth between the timelines. She's still in the same series but working with totally different characters and storylines.
Those tactics must be working because the authors said they aren't bored yet!
---
Shanna Swendson writes "Fairy Tales for Modern Times" and is the author of the Enchanted, Inc. series about a Texan in New York City, a magical NYC. Visit her website or blog for more information.