1–What's the name of your latest release? 
To Have and to Hoax.
2–What is it about?
It's a Regency rom-com about an estranged married couple who have barely spoken in years, who get immersed in a battle of wits & one-upsmanship as they attempt to get even (and, of course, fall back in love in the process). A fake case of consumption may or may not be involved.
3–What word best describes your heroine? 
Stubborn.
4–What makes your hero irresistible? 
He's a really fundamentally good, considerate person who is so unable to trust that it damages his ability to have relationships with others – and watching my heroine slowly change this in him is, I think, pretty swoony.
5–Who are the people your main characters turn to when they need help? 
They each have two best friends – Violet, my heroine, has Diana and Emily, and James, my hero, has Jeremy and Penvale. These friends are super meddling – and also really quick to call out Violet and James when they're being ridiculous, which is key in any friendship. (Spoiler alert: they have to do a lot of calling out in To Have and to Hoax.)
6–What do you love about the setting of your book? 
I love England in general, and the Regency period has always appealed to me in fiction because I think it really perfectly straddles the line of feeling historical – with the fun clothes and rigid rules and servants and carriages and whatnot that go along with that – while still feeling familiar, both because it wasn't that long ago (compared to, for example, a medieval setting) and because Regency-set pieces are so prevalent in our culture.
7–Are you a plotter (follow an outline) or a pantster (write by the seat of your pants)?
I'm a sort of hybrid plotter/pantser – I do outline, but I tend to outline pretty loosely, and don't feel terribly tied to the specifics. I like to have a general idea of where I'm going without knowing the details of exactly how I'll get there.
8–What is an ideal writing day for you? 
Up early with a pot of tea, an hour or two of writing before breakfast time. A run to clear my head, lunch, and another hour or two in the afternoon, perhaps at a coffee shop. (I don't get this ideal writing day very often, but it's nice when I do!)
9–Do you listen to music while you write, need total silence, or do you have the TV on?
I actually write best in public, with some background noise – writing in a coffee shop is probably the best environment I can think of, though since I do a lot of my writing in the mornings before work, that tends to be from home, where I write in silence.
10–How do you approach research? 
I'm lucky in that I write about a historical period (the Regency) that is well covered in literature, as well as being one I'm fairly familiar with. I tend to write a first draft without research, making all the hundreds of spots where I need to look something up, and then I take to the books. There's a great one called Georgette Heyer's Regency World by Jennifer Kloester that was incredibly helpful to me, and there are dozens and dozens of amazing Regency blogs out there. I also have a borrower's card for my local university library – something I'm about to make good use of, in fact, as I need to do a fair amount of preliminary research for the next project I have in mind…
11–What is your publishing journey story?
I've wanted to be a writer since I was six or seven years old. I originally wanted to write children's and young adult  books, so in the four years after I graduated college (some of which were spent in graduate school), I wrote two different novels – one was actually coauthored with a friend! – which I queried to agents, but some of the feedback made me put those projects on hold, and around that time I started writing To Have and to Hoax, having recently gotten hooked on historical romances after reading one for a class in library school. I finished my umpteenth draft in fall 2017, and I started querying agents in spring 2018, and signed with mine – Taylor Haggerty at Root Literary – that summer. I was lucky and only queried five agents before signing with Taylor, because I'd put her agency near the top of my list since I'd read and loved another book she'd represented.  My time on submission was a bit torturous – we had several editors love the book whose teams were concerned about its marketability, since it sort of straddles the historical romance/rom-com line in an unusual way, but Kaitlin Olson at Atria just got Taylor's vision for how to position the book instantly, and as soon as I talked to her on the phone I knew she loved all the things about the book that I loved. I spoke to her on the phone for the first time on a Wednesday, and she made an offer on that Friday; it was the best day of my life, honestly, getting the call from Taylor.
12–Do you have critique partners/writing groups you want to give a shout-out to? 
Mainly my agent, who is a really, really valuable source of feedback for me.
13–What're the most frustrating things about being an author? 
The loss of control, once your book is out there in the world – you can't control how readers will react to it, and you just have to move on.
14–What's your favorite scent?
This is weirdly specific, but the smell of fresh air wafting in through open windows in a house that's been closed up for a while.
15–What movie will you watch no matter what if it's on TV? 
National Treasure, which is a very ridiculous movie that I love completely unironically.
16–Do you like breakfast, lunch, or dinner best? 
Lunch! You can eat it outside in the sunshine, and – controversial opinion here – the food is better than it is at breakfast. Also, sandwiches. I love sandwiches.
17–What's one thing you wish you knew more about? 
Astronomy. I took a class in college because I thought it sounded so interesting and discovered it was horrifyingly difficult, but I wish I had enough of a head for physics to make heads or tails of astronomy, because the idea of being able to understand our universe just really appeals to me.
18–What's the silliest thing you've recently done?
I bought my cat, Puffin, a Christmas sweater. I'm lucky anyone takes me seriously after that.
19–What can readers expect from you next? 
Something that I can't talk about just yet – but readers of To Have and to Hoax will be excited by what's ahead, I think!
20–How can readers reach you?
I'm on Twitter and Instagram at @marthabwaters; I also have an infrequent newsletter full of book news, reading recs, and travel tips which you can sign up for at: tinyletter.com/marthawaters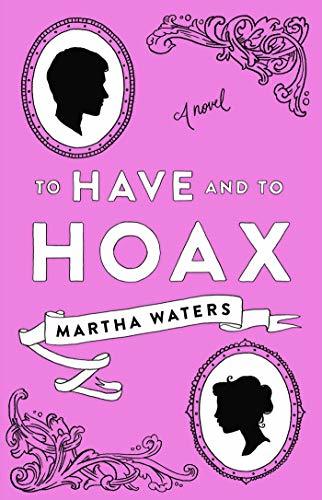 In this fresh and hilarious historical rom-com, an estranged husband and wife in Regency England feign accidents and illness in an attempt to gain attention—and maybe just win each other back in the process.
Five years ago, Lady Violet Grey and Lord James Audley met, fell in love, and got married. Four years ago, they had a fight to end all fights, and have barely spoken since.
Their once-passionate love match has been reduced to one of cold, detached politeness. But when Violet receives a letter that James has been thrown from his horse and rendered unconscious at their country estate, she races to be by his side—only to discover him alive and well at a tavern, and completely unaware of her concern. She's outraged. He's confused. And the distance between them has never been more apparent.
Wanting to teach her estranged husband a lesson, Violet decides to feign an illness of her own. James quickly sees through it, but he decides to play along in an ever-escalating game of manipulation, featuring actors masquerading as doctors, threats of Swiss sanitariums, faux mistresses—and a lot of flirtation between a husband and wife who might not hate each other as much as they thought. Will the two be able to overcome four years of hurt or will they continue to deny the spark between them?
With charm, wit, and heart in spades, To Have and to Hoax is a fresh and eminently entertaining romantic comedy—perfect for fans of Jasmine Guillory and Julia Quinn.
Romance Historical [Atria Books, On Sale: April 7, 2020, Trade Size / e-Book, ISBN: 9781982136116 / eISBN: 9781982136123]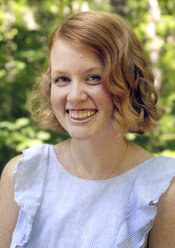 Martha Waters was born and raised in sunny South Florida and is a graduate of the University of North Carolina at Chapel Hill. Her lifelong love of England and romantic comedies inspired the writing of To Have and to Hoax, which is her first novel. She is a children's librarian in North Carolina, and loves sundresses, gin cocktails, and traveling.