Although every female booklover can't wait to read about the hero, whether a handsome cowboy with a soft spot for orphans, a rakish marquis who needs an heir, or a sophisticated jewel thief who donates his loot to charity, it's the heroines that stick with readers. Here are the 5 characteristics for heroines that readers will sometimes love/sometimes hate, but will always remember long after they give the book to their mother-in-law.
Heroines must be flawed.
No one liked the girl in high school with perfect hair/clothes/teeth/car/parents…fill in the blank. Unless she happened to be us, that girl was annoying. Make sure heroines have plenty of nice attributes, but there also must be things for her to work on. My heroine in WHAT HAPPENED ON BEALE STREET hates people in her "personal space." Beth Kirby often balks or runs in the opposite direction if people get too close.
Heroines recognize their flaws and strive to overcome them.
Just like we don't like perfection, we also don't like women who keep making the same mistake over and over. Consider the famous anti-heroine Scarlett O'Hara in GONE WITH THE WIND. Although Margaret Mitchel gave us plenty of reasons to hate her, no one can deny that Scarlett made big strides in self-improvement by the end of the book.
Heroines have integrity.
Let's face it. No one likes a woman who takes candy from a baby, rips off a humanitarian aid society, or advances herself at the expense of others. If the heroine must kill somebody, he had better be a bad-guy. I remember a cat burglar who stopped to refill a dog's water bowl while stealing a famous painting. Then at the end, the burglar returned the painting to the rightful pre-World War II owner. Now that's integrity!
Heroines never give up.
No matter whether they're stranded on Spider Island, trapped on a sinking ocean liner, or framed for a crime they didn't commit, heroines don't sit in the corner, feeling sorry for themselves. No one will forget the character played by Kate Winslet in The Titanic. How could anyone hang onto a railing that long?
Heroines recognize the important things in life.
No matter how career-driven a woman is, she must come to terms with the things that matter, like faith, family, and of course love. We're here on earth a short time, so the heroine must learn to see the big picture. Who can ever forget Dorothy in The Wizard of Oz? She underwent quite an ordeal before realizing everything she wanted was back home in Kansas.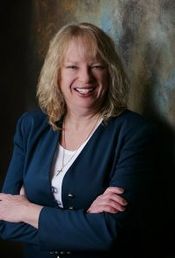 Mary Ellis has written twelve award-winning novels set in the Amish community and several historical romances set during the Civil War. Her latest, What Happened on Beale Street, is second of a new mystery series, Secrets of the South, from Harvest House Publishers. Before "retiring" to write full-time, Mary taught school and worked as a sales rep for Hershey Chocolate, a job with amazingly sweet fringe benefits. Maryenjoys traveling, gardening, bicycling and swimming, and lives in Ohio with her husband, dog and cat. She can be found on the web at: http://www.maryellis.net/ or Facebook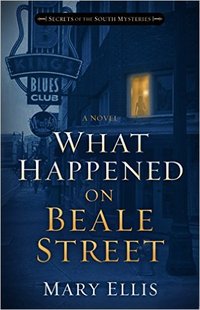 WHAT HAPPENED ON BEALE STREET is an exciting addition to the Secrets of the South Mysteries from bestselling author Mary Ellis. These standalone, complex crime dramas follow a private investigator's quest to make the world a better place solving one case at a time.
A cryptic plea for help from a childhood friend sends cousins Nate and Nicki Price from New Orleans to Memphis, the home of scrumptious barbecue and soulful blues music. When they arrive at Danny Andre's last known address, they discover signs of a struggle and a lifestyle not in keeping with the former choirboy they fondly remember.
Danny's sister, Isabelle, reluctantly accepts their help. She and Nate aren't on the best of terms due to a complicated past, yet they will have to get beyond that if they want to save Danny.
On top of Danny's alarming disappearance and his troubled relationship with Isabelle, Nate also has to rein in his favorite cousin's overzealousness as a new and eager PI. Confronted with a possible murder, mystery, and mayhem in the land of the Delta blues, Nate must rely on his faith and investigative experience to keep one or more of them from getting killed.