Thank you to Fresh Fiction for having me here today!
Food, glorious food. As a fulltime author, I write all hours of the day, morning, noon, and night.
Funny thing, though. I'll be searing the keyboard with a high-octane car chase or a steamy bedroom scene or snarking it up with a good viola joke (although really, is there such a thing as a bad viola joke? lol) when the urge hits me. I take my characters to a restaurant and sit them down for a good meal. Juicy sausage, crisp fried potatoes, creamy beer cheese soup. Or maybe an orange-cranberry scone, glossy frosting dripping off its steamy, tender pastry to pool glistening onto the plate. Which usually means it's lunchtime at Casa Hughes, lol.
Because my series is set in a small Midwest town settled by German immigrants, bratwurst and schnitzel feature heavily. It started me thinking—food is like romance novels. Why? From paranormal to billionaire to suspense, romance is often identified by its (sub)genres. And food…well, what do you think of when I list spaghetti Bolognese, five-cheese lasagna, and mushroom risotto? How about spring rolls, sweet-and-sour pork, and Peking duck? Doesn't the first conjure up images of red-and-white checked tablecloths and basketed bottles of good Italian red wine? The second, elegant gold-and-red lacquered wood and the whisper of hand-painted Chinese silk wall hangings? Even the language of love speaks with chocolate, lol.
My husband and I don't agree on food. He was brought up on farm-fresh beef, and I'm a vegetarian(ish). He's part Swedish and I'm part Irish, and while he eats most anything, sushi to lutefisk to gator, he constantly teases me for my tendency to cook everything as a casserole (except for the things I cook as a crockpot meal). If it's for dinner, it's going into the Corningware and into the oven at 375, lol.
And then one day we celebrated our anniversary with dinner at a lovely Irish pub restaurant. Because I don't eat meat, many menu items are off the table for me—until that restaurant, where most dishes had a vegetarian option. Thrilled, I picked the Shepherd's Pie, my first ever. Normally Shepherd's Pie features seared lamb simmered with carrots, celery, onion, and green peas into a hearty broth. I got a golden crust filled with thick vegetable stew and tender vegetarian strips, topped with mashed potatoes and baked golden brown.
When it was delivered to the table, I cut into it. Lifting my fork, dripping gravy and potatoes, to my mouth, I was struck—this was a casserole. All ingredients were layered into a pie plate and baked at 375. For the first time, my cooking style made sense. Everything I make is a form of Irish pub Shepherd's Pie.
My husband understands me better now. Who knew? Food as marital counselling.
What about you? What role does food play in your life?
The Ancients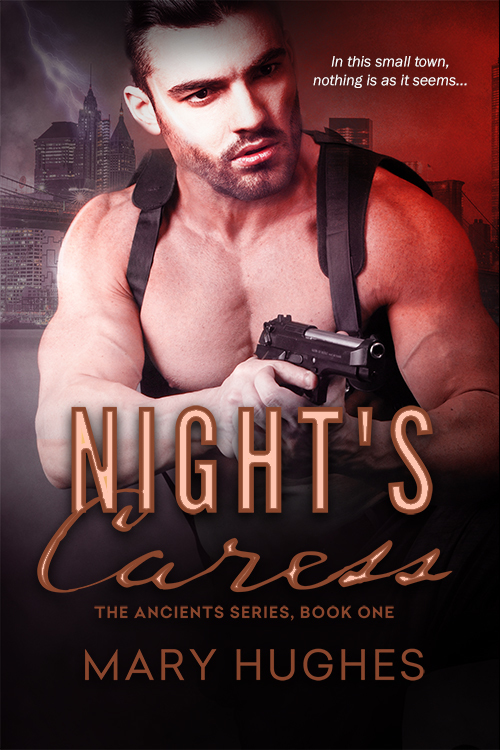 When artist Brie Lark left her vampire ex and her straitjacket of a hometown to breathe free in New York City, she promised herself two things: she'd never go back to Meiers Corner, and no more vampires. The last thing she expected—or wanted—was to be sent back home on an assignment. But her boss at the FBI needs her undercover on a murder case, working with a black-haired, black-eyed giant god of a man who's her idea of perfection, except for one thing—he's a vampire.
FBI Special Agent Seb Rikare is an ancient vampire hardened by loss. He's cut all emotions to protect himself and leads a deliberately steady, almost sterile life. The brash young woman forced to pose as his lover irritates him, with her jangling bracelets and colorful hair. But as much as she irritates him, he finds himself drawn to her lively spirit and he's tempted to make fantasy a reality.
Romance Paranormal [Entangled Select Otherworld, On Sale: September 25, 2017, e-Book, ISBN: 9781640633360 / eISBN: 9781640633360]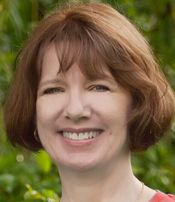 Mary is a computer consultant, professional musician and writer. At various points in her life she has taught Taekwondo, worked in the insurance industry and studied religion. She is intensely interested in the origins of the universe. She has a wonderful husband (though happily-ever-after takes a lot of hard work) and two great kids. But she thinks that with all the advances in modern medicine, childbirth should be a lot less messy.