The earthy, gritty, dangerous atmosphere for HAVEN was inspired, in large part, by where it takes place. Once I'd decided it should be set in the Texas Hill Country due to the large amount of German immigrants who settled there in the 1800's (the magic is steeped in German witch and shifter lore), I visited the area for a while. One of my excursions was to The Enchanted Rock State Natural Area. Not only did my visit add some dimension to the characters, it added texture to the story—prickly, spikey texture.
What struck me on my visit to Enchanted Rock was that the terrain seemed out to get me. Everything had sharp edges or thorns which influenced several scenes, including the one below, in which Rain remembers Freddie had no shoes the last time he'd seen her, which wouldn't be remarkable unless you were walking through this:
Excerpt from HAVEN
God. She wanted to talk again. He wasn't sure he could form words, much less walk after she touched him like that. He climbed the fence, trying to get his shit together before he answered. "Well, Gerald acted weird."

"He always does." She moved up the trail as if she knew it by heart, easily stepping over clumps of cacti and ducking under low, scruffy tree limbs with unusual agility.

"You know him?"

"Yeah."

He stopped, hoping she'd elaborate.

"We hung out a couple of times," she said over her shoulder.

Well, that seemed strange. "He told me to say no."

It was her turn to stop now. "To what?"

"I was hoping you'd know."

She shrugged, but the motion was jerky and awkward. She was hiding something.

"He said I should get out of here."

"Wise words. I wonder where you've heard that before?" She ducked under a tree limb covered in thorns. As he followed her up the trail, he remembered she'd said she walked home that night from Mrs. Goff's. No way in hell she could have walked through this stuff without shoes.
There were also caves at Enchanted Rock, and you've gotta use caves if they're there, right? Especially creepy ones when the scene is set at night.
Photo by jackpaylor-own work, CC BY-SA 4.0
Excerpt from HAVEN
Snatching up her discarded shirt and tucking it into her waistband, she took his hand and led him down the side of the hill to a small trickle of a stream gurgling over rocks as it made its way to the foot of the huge dome of Enchanted Rock itself. But instead of climbing the rock, she led him around the base as he followed, mesmerized by her skin glowing in the moonlight, and then ducked inside a small cave.

"You seem to know the area well," he said, squinting in the darkness of the cave, still clutching his shirt in his fist.

"I've lived here my whole life. Grew up exploring this area. Close your eyes."

"No need. I can't see a thing."

"That's why I want you to close your eyes."

He did, focusing on his other senses. The sound of the stream nearby, the chorus of insects in the still night outside the cave entrance, her raspy breaths and salty smell—natural and perfect.

"Now open them."
He did, and could see her, mere inches away. Closing his eyes had allowed them to adjust to seeing in the dark. Smart girl. Unable to resist it any longer, he ran his fingers over the lace of her bra, fascinated by her sharp intake of breath and her reaction to his touch. This was, without a doubt, the high point of his entire life. And from the way it was going, it might even get better.

With a flip, she popped his blue jeans button and lowered the zipper.

Hell yeah. Definitely getting better.
The Texas Hill Country and Enchanted Rock weren't just a places to put my characters; they were an integral influence on the story and the players' interactions. All of it sprung from the harsh beauty of nature.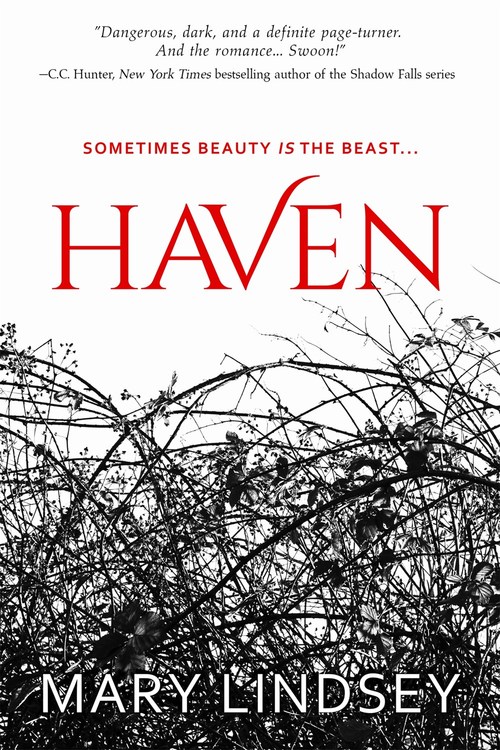 We all hold a beast inside. The only difference is what form it takes.
Rain Ryland has lived on the streets his entire life, bouncing from one homeless shelter to another, so when his mother dies and a court orders him to move to a tiny town in the Texas Hill Country to live with an aunt he's never met, he knows his life is about to change—he just has no idea how much.
Seventeen-year-old Friederike Burkhart has a legacy to protect. She also has a pack of wolf shifters to lead, a coven of spell weavers to guard, a murder to solve, and a boatload of homework on top of it all. The last thing she needs is a nosy human in the mix. But when another dead body turns up, Freddy realizes she can trust no one and is in over her head. Maybe the hot human boy could be the key to finding the killer.
As Freddy and Rain team up to solve the murders and stop more deaths before her pack is exposed, they find themselves the next targets. Can they uncover the killer before losing their lives…or their hearts?
Fantasy | Young Adult Fantasy [Entangled: Teen, On Sale: November 7, 2017, Hardcover / e-Book, ISBN: 9781633758834 / eISBN: 9781633758841]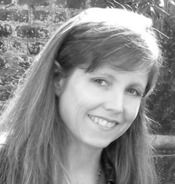 Mary Lindsey is a multi award-winning, RITA® nominated author of romance for adults and teens. She lives on an island in the middle of a river. Seriously, she does. When not writing, she wrangles her rowdy pack of three teens, two Cairn Terriers, and one husband.
Inexplicably, her favorite animal is the giant anteater and at one point, she had over 200 "pet" Madagascar Hissing Cockroaches. The roaches are a long story involving three science-crazed kids and a soft spot for rescue animals. The good news is, the "pet" roaches found a home… somewhere else.