Can you imagine falling in love on a deserted island? Maybe there's a golden, sandy beach, peach-colored sunsets, margaritas, not a single grain up your bikini bottom, and a shrimp cocktail waiting for you somewhere…
Wait.
This isn't really realistic, is it? How did you get there? How will you get off? Did you bring sunscreen? What will you do when you get third degree burns, or run out of fresh water, or get hungry after all the shrimp is gone? Who's going to kill that coconut crab that's bigger than your head and wants to eat you too? Aren't there sharks out there somewhere???
These are the things I think of when considering to write about falling in love on a deserted island. I actually did this—and the book is entitled The November Girl (Entangled Teen, out November 7th). But it wasn't on a beautiful Caribbean island, or in Bali, for that matter.
I chose a less inviting island. Isle Royale, on Lake Superior.
Okay, it sounds pretty sweet. But Isle Royale is a beast. It's hard to get to (you need to take a 2-6 hour ferry ride just to get there). There are no roads, or cars, and no cell phone coverage. There's no electricity for most inhabitants, and oh, the water may have parasites. The summers are full of bloodthirsty biting insects. Also? The island gets abandoned by the Park Rangers in the fall because it's so freaking inhospitable that everyone leaves.
Yeah. That's my romantic island.
But its inhospitableness (Inhospitality?) is exactly why I chose it. Hector, my male protagonist, goes there precisely because he knows it's abandoned and he can hide, until he turns 18 and can escape violence in his past.
Anda, my female protagonist, is a literal force of nature, who is capable of sinking ships and leeching energy off the deaths of sailors. She's alone on the island because she's so dangerous. She has to be left there by her father in the month of November, because even he isn't safe around her then.
So when Anda and Hector first meet, well. It's not all sunsets and margaritas. Hector is trying to survive every single hour, and Anda isn't sure if Hector is breakfast or boyfriend material. And that tension is exactly why I chose Isle Royale for the setting for this shipwrecky, stormy romance that's about a lot more than swoons and flirting. They both have a lot of ferociously difficult realizations to tackle, let alone with another person there. It's brutal, and it's raw, and Isle Royale was the perfect place for it.
It's why I'm very glad that my readers can read the story and feel like they're there, without the actual danger of being there. Because beware of deserted islands—they are often wanting to be left alone—for a reason.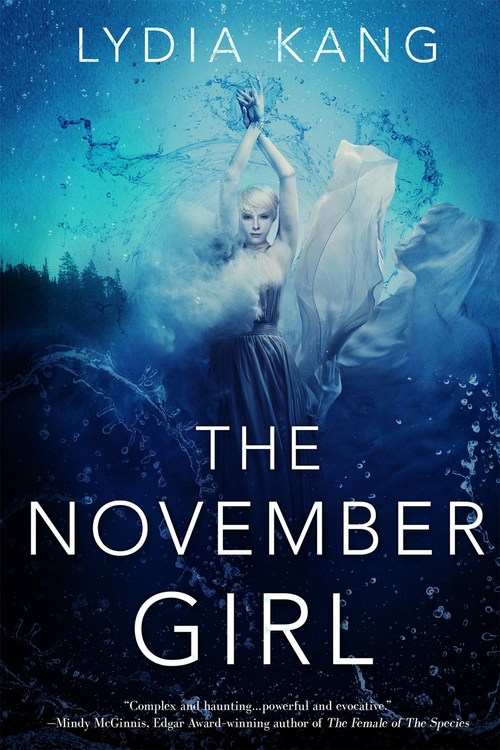 A few months before his eighteenth birthday, Hector runs away to the remote Isle Royale on Lake Superior. In the spring, when he'll be legally free from his brutal uncle, he can go back to the mainland. Until then, he'll have to weather the vicious autumn storms and find a way to survive the hostile, uninhabited island.
But he's not as alone as he thinks. Anda is the Witch of November, the daughter of the lake itself, and she thirsts for storms and shipwrecks. When she finds Hector on her island, she should run him off for his own safety—but she's fascinated by him and his unusual ability to see her. For the first time, she might have found a reason to fight her bloodthirsty nature.
Hector is running away from violence; Anda has violence running in her veins. Together, they could save—or destroy —each other.
Fantasy | Young Adult Fantasy [Entangled Teen, On Sale: November 7, 2017, Trade Size / e-Book, ISBN: 9781633758261 / eISBN: 9781633758278]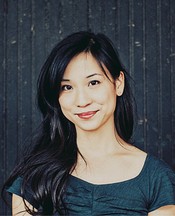 Lydia is the author of the young adult novels THE NOVEMBER GIRL, CONTROL, CATALYST, and the forthcoming TOXIC. She also writes adult fiction (A BEAUTIFUL POISON), nonfiction (QUACKERY: A Brief History of the Worst Ways to Cure Everything) and is a practicing physician. She lives with her family in the midwest, along with a codependent ShihPoo who totally knows who's really in charge.