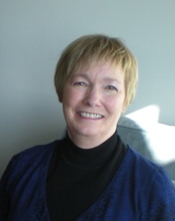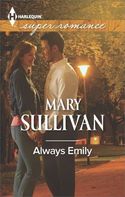 I'm writing this post on Mother's Day, after having spent a wonderful day with my daughter, and I'm thinking about my heroine in my current book, ALWAYS EMILY. Emily doesn't have children of her own, but the hero does. Five years older than Emily, Salem married years ago, breaking Emily's fourteen-year-old heart. He and his wife had two daughters. His wife is now dead and the girls are at a vulnerable stage, one smack dab in the middle of adolescence and the second just entering into it.
When Emily returns to her hometown after years away, the elder of the two girls is in trouble. She is having serious problems at school and with a boy. Emily is thrust into the center because Salem asks for her help. His daughter needs a woman to help her sort through confusing, overwhelming emotions. Things were so much easier when he was handling simple problems like scraped knees. Now, dealing with teenaged girls and their adolescent issues, he feels out of his depth.
It was interesting for me to imagine how a woman would feel when having to deal with someone else's children, when she has had no experience with her own. She hasn't had the years of nurturing from infancy through childhood, of knowing who these children are and how to deal with their particular personalities and quirks when, suddenly, she has to step lightly around volatile adolescent hormones. She handles it all like a trooper, but it isn't easy for her. Sometimes it's hard enough when the children are your own let own someone else's. Fortunately, Emily sees them as an extension of the man she has never quite been able to stop loving, so showing his daughters affection and support comes naturally.
I really enjoyed writing this book because of the two young girls/women who were wonderful secondary characters. They fully supported the relationship between Emily and their father. Unfortunately, it was Salem who was being stubborn about the whole thing but, really, what man can hold out for long against three very persuasive females?
Was there ever a special person in your life who helped you when you needed a listening ear and a supportive shoulder?
Today, I'm giving away a copy of my May Superromance, ALWAYS EMILY. Good luck!
To comment on Mary Sullivan's blog please click here.