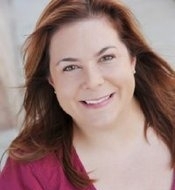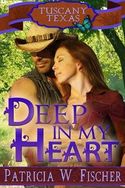 This past weekend, I taught a class about writing a sex scene for non-romance writers. The Writer's League of Texas had been so gracious as to ask me to come explain how the mechanics, the terminology, and every little detail of how "those" scenes are created.

During the creation of my Keynote presentation, I pulled videos from movies to emphasize my point. We discussed details from when the sex should happen, why, how, who, and what is the motivation other than just getting off.
To emphasize some of the points, I used video clips of the many movies I've watched and fallen in love with over the years. No, I didn't show clips of Debbie Does Dallas or How I Did Your Mother, because any well seasoned romance reader knows that's just the sex and we all really want to see amazing sexual tension.
In the over three hour presentation, I showed clips from Don Juan de Marco, Mask of Zorro (with Tyrone Powers), the Mark of Zorro (with Antonio Banderas), Ghost, Pretty Woman, Easy A, 9 1/2 weeks (eating scene), and True Lies (strip scene). All illustrated the different aspects of what's needed when writing "the scene."

I explained that this has to be one of the biggest misconceptions about writing romance or a romance within a story. It's not simply about getting these two horizontal, or vertical, or diagonal. It's about the dance to get there. Building tension. Giving the reader and the characters pieces at a time and pulling them in so hard, that the reader doesn't want to put the book down.
We've all been there. Read until the wee hours of the morning because we wanted to see how the couple would work things out and find each other.
If a romance writer doesn't create two characters that we want rolling around with each other by the end of the book, we as readers walk away frustrated. But that doesn't happen by throwing them together on a futon and having them go at it after they've barely said two words to each other.

Building the passion, the chemistry, the romance of it all is what we as readers fall in love with, not just the "scene" where it all (or they) come(s) together.
We want to see who these people are, how they work together, find each other, strive to be together not a "bow-chicka-bow-wow" moment and we're all smitten and wish for a happily ever after.
The workshop lasted a good three and a half hours and the participants were fantastic. I offered them advice, they gave me resources to read on other things. Win-win for all of us and I hope what I said helped.
At the least, it made me realize how much I loved those "melt the screen" couples that I'd fallen in love with time after time and how absolutely difficult it can be when trying to sculpt a couple on paper that we all route for.
And how I hope I do a good enough job on the pages of my book to keep people up late at night, waiting to discover "the scene" for my characters.
So who are some of your favorite on screen couples and why?
To comment on Patricia W. Fischer's blog please click here.