Things are a little rough for Izzy Lane. Still reeling from the break-up of her marriage, the newly single mom moves back to the Philadelphia home she grew up in, five-year-old Noah in tow. The transition is difficult, but with the help of her best friends—and her elderly neighbor, Mrs. Feldman—Izzy feels like she's stepping closer to her new normal. Until her ex-husband shows up with his girlfriend. That's when Izzy invents a boyfriend of her own. And that's when life gets complicated.
Blogging about her "new guy" provides Izzy with something to do when Noah's asleep. What's the harm in a few made-up stories? Then, her blog soars in popularity and she's given the opportunity to moonlight as an online dating expert. How can she turn it down? But when her friends want to meet the mysterious "Mac," someone online suspects Izzy's a fraud, and a guy in-real-life catches her eye, Izzy realizes just how high the stakes are. That's when Mrs. Feldman steps in, determined to show her neighbor the havoc that lies can wreak. If Izzy's honest, she could lose everything, and everyone. Is the truth worth any cost?
Writing a Woman's Life columnist Yona Zeldis McDonough catches up with Nathan to ask about what gets her going, what she loves best and what she hopes readers will take away from her whimsical yet wise novel.
How do you get started writing a novel? What was the inspiration for this one?
My novels, stories, and essays always start with one sentence that pops into my head, captures my attention, and demands that I write it down. The story usually is there, somewhat fully formed shortly thereafter. With The Good Neighbor, it was the first line in the book: "The doorbell rang an I knew it was my ex, just like when my lip tingled and I knew it was a cold sore" that came to me. I knew about Izzy Lane from that one line. For a long time, I'd had the write about the way we sometimes portray ourselves online. I also wanted to explore the how's and why's of lying in real life and online. I'd been blogging since 2006 made it meaningful to make Izzy a blogger. The difference between me and Izzy is that while we were both anonymous bloggers (I blogged anonymous for two years) I did it to tell the truth and Izzy does it so that she can fib her way through some of what's going on in her life.
What was your favorite scene to write? How about your least favorite?
My favorite scene to write happens near the end of the book when Izzy has a bit of a panic attack and an out-of-body experience. That sounds awful doesn't it? It meant so much to me to get it right, that feeling when everything is swirling around, when you're acutely aware of your own body, when sounds muffle, and you feel woozy, but you keep going. It has happened to me in real life just once or twice and I knew it needed to happen to Izzy.
I guess my least favorite scene to write was one that I'm the most glad I'd written — because it always makes me cry, and that isn't always practical. Many readers have commented that they've been touched by the scene as well — and it's when one of Izzy's friends gets a letter.
In her on-line presence, Izzy tries to make her life sound better than it really is; do you think this is a common phenomenon?
Absolutely. Although the no-make-up, real-me, honest-life movement is strong, there are still plenty of perfect poses, happy faces, fabulous vacations, and smiling families online. Not that it's all fake, but there's just more to life than that. So many people forget that online isn't all-inclusive and it can often makes people question themselves as to why they're not as happy and peppy as everyone else. It's important to remember that we all have things we're not sharing online.
Can you talk about the role played by Izzy's friends, especially Mrs. Feldman? Do you think that in today's world, friends are more apt to function as surrogate families?
We live in a world where families of birth aren't always close by, so I think as a global society we've taken on the task of building families wherever we go. You know the saying, you can pick your nose and you can pick your friends but you can't pick your family. 🙂 As lives become more hassled, harried, and complex, we seem moved to go back to basics. Even on social media we form small groups based on similar likes and values, we reach through the internet for answers and support. Away from the computer people also form friendships that function as families. I will say though that Izzy relies heavily on her brother Ethan and one of her best friends is her cousin, Rachel. Unlike me, Izzy lives near her family so I really enjoying writing these relationships for her.
What do you hope readers will take away from Izzy's story?
The most important part of the story to me is that Izzy saves herself. She has help getting there, but she has to leave her comfort zone, let go of the past, and tread into unknown territory on her own before she can be happy with herself — and that's when good things really start to happen. (Just like in real life!)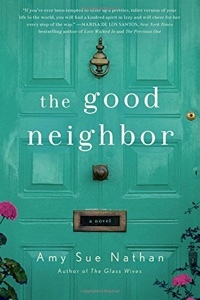 Izzy Lane never thought of herself as a liar. In fact, she's always played by the rules. She's an excellent mother, has loyal friends, and a rich career as a school counselor. Fresh from a new divorce, however, Izzy feels like she needs a little fun. So when, on a whim, she starts a blog it seems like a rather benign indulgence. But as her online quips begin to gain traction, Izzy makes a slip. Somehow a new boyfriend winds his way into the picture. The problem? Izzy makes him up.
What, at first, feels like a harmless fib quickly spins out of control and Izzy must figure out how to balance fantasy and reality. Keeping up appearances while managing an absent ex-husband, two very nosy friends, a toddler son, and full-time job soon prove impossible, and Izzy feels utterly lost. It's only when her long-time neighbor and surrogate mother, Mrs. Feldman, re-enters her life that Izzy begins to see the mess she's made. And it's with Mrs. Feldman's guidance that Izzy learns to face reality, find comfort in new norms, and open herself up to the possibility of real love.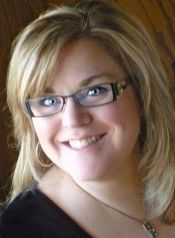 AMY SUE NATHAN lives and writes near Chicago where she hosts the award-winning Women's Fiction Writers blog. She has been published in Chicago Tribune, Writer's Digest, the New York Times and Washington Post online, andHuffington Post, among many others. Amy has two grown children and is busy writing her next novel.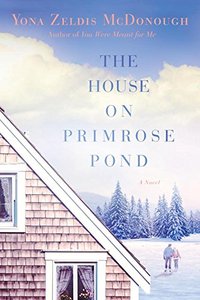 A compelling novel about one woman's search for the truth from the author of YOU WERE MEANT FOR ME.
After suffering a sudden, traumatic loss, historical novelist Susannah Gilmore decides to uproot her life—and the lives of her two children—and leave their beloved Brooklyn for the little town of Eastwood, New Hampshire.
While the trio adjusts to their new surroundings, Susannah is captivated by an unexpected find in her late parents' home: an unsigned love note addressed to her mother, in handwriting that is most definitely not her father's.
Reeling from the thought that she never really knew her mother, Susannah finds mysteries everywhere she looks: in her daughter's friendship with an older neighbor, in a charismatic local man to whom she's powerfully drawn, and in an eighteenth century crime she's researching for her next book. Compelled to dig into her mother's past, Susannah discovers even more secrets, ones that surpass any fiction she could ever put to paper…
About Yona Zeldis McDonough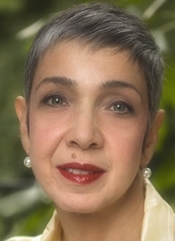 Yona Zeldis McDonough is the author of six novels; her seventh, THE HOUSE ON PRIMROSE POND, will be out from New American Library in February, 2016. In addition, she is the editor of the essay collections The Barbie Chronicles: A Living Doll Turns Forty and All the Available Light: A Marilyn Monroe Reader. Her short fiction, articles and essays have been published in anthologies as well as in numerous national magazines and newspapers. She is also the award-winning author of twenty-six books for children, including the highly acclaimed chapter books, The Doll Shop Downstairs and The Cats in the Doll Shop. Yona lives in Brooklyn, New York with her husband, two children and two noisy Pomeranians.