Meet Johnnie Alexander, a Southern writer who moved from sunny Florida to a small farm outside of Memphis where she raises alpcas, chickens and guineas along with some rabbits. I imagine she has tasty free range eggs for breakfast!
Her latest book is the start of a new series, Misty Willow, a place "a place that will have as great a hold over the reader as it does over its inhabitants."
In WHERE SHE BELONGS, an emotionally rich contemporary romance, a young widow determined to reclaim her cherished family home clashes with the handsome yet infuriating current owner who has let it fall into ruin.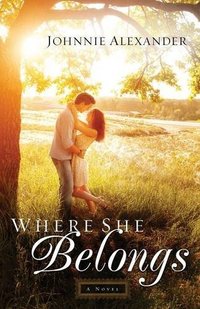 Can love redeem a broken past?
Shelby Kincaid is ready to move forward after the death of her husband left her devastated. With high hopes for the future, she longs to purchase her family's homestead, Misty Willow, so she can raise her young daughters in the only place she ever truly belonged. She plans to transform the abandoned house into the perfect home of her memories. But she has her work cut out for her.
AJ Sullivan never wanted Shelby's family homestead in the first place. His grandfather left it to him as punishment for not following his wishes, and he's let it fall into ruin. AJ's more than happy to unload it to this spitfire of a woman. But even after angry exchanges over the state of the house, he can't get her off his mind.
With writing that evokes a strong sense of place and family history, Johnnie Alexander deftly explores the ties that bind us to home—and the irresistible forces that draw us to each other.
 Buy WHERE SHE BELONGS:
Amazon.com | Kindle | BN.com | iTunes/iBooks | Kobo | Google Play |
Powell's Books  | Books-A-Million | Indiebound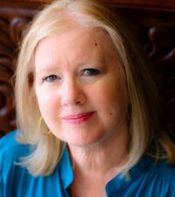 Johnnie Alexander is the award-winning author. Johnnie is an accomplished essayist and poet whose work has appeared in the Guideposts anthology A Cup of Christmas Cheer. In addition to writing, she enjoys reading, spending time with her grandchildren, and taking road trips. She lives near Memphis, Tennessee.
Photo of Johnnie Alexander from her website