Interview with Mr. Rook on PAWN (Part Two, Mr. Rook's Island Series)
My name is Gracie Heart, reporter for Exotic Travels Magazine. And I recently had the privilege of interviewing the infamous, Mr. Rook, who runs an exclusive resort for women, where "Your fantasy is our business." It is said that they can make your wildest fantasies come to life and that the island is so private, no one knows its exact location. To book a trip, you have to know someone who knows someone. It just so happens that I am close friends with a recent guest who put me in touch with Mr. Rook during his layover at JFK.
INTERVIEWER: Hello, Mr. Rook. Thank you for agreeing to our interview today. I know you are a very secretive man and don't grant many of these.
ROOK: Yes, yes. Fine. Let's move this along. I have much to do and the clock is ticking.
INTERVIEWER: Ticking? Wow. You sound like you're in a big hurry. Is something the matter?
ROOK: We will be shutting down the island. Hopefully, it will be temporary, but this remains to be seen.
INTERVIEWER: Shutting down the island? But then where will women go to have their ultimate fantasy vacation experience? Personally, I was looking forward to spending a week in your Scottish Highlander fantasy, complete with castle.
ROOK: I cannot say. But the resort isn't the true purpose of the island—it's merely a means to an end.
INTERVIEWER: Ominous. I am guessing you're not going to tell me the true purpose.
ROOK: No.
INTERVIEWER: Okay. I understand you've formed a unique relationship with one your recent guests, Stephanie. Does she know the true purpose?
ROOK: No. However, I am going to tell her. As soon as I take care of a few important things. The time has come for her to learn my secrets. Especially because they will alter the course of her life.
INTERVIEWER: Wow. Sounds intense. How do you think she'll react?
ROOK: She is a smart woman, and though I believe she already knows some of what I intend to say, there is one piece of information she will not be expecting. It will not go over well with her.
INTERVIEWER: Oh no. Please don't tell me it has to do with her sister, Cici? I understand she died while vacationing on your island a few months ago.
ROOK: No.
INTERVIEWER: Do you have any idea of what happened to Cici?
ROOK: No comment.
INTERVIEWER: That doesn't sound promising.
ROOK: Neither does my future. But if Stephanie is the woman I hope her to be, everything will work out as it should.
INTERVIEWER: Oh. You sound optimistic. So there is hope for a happy ending for her and for you, perhaps?
ROOK: No. But feel free to waste your time wishing. You wouldn't be the first.
INTERVIEWER: Okay then… Any final thoughts regarding what's in store for your island? I planned to go next week, before your shut down.
ROOK: Bring valium. You're going to need it. I must go now. The plane is leaving and there is someone I must see before moving my plan forward with Stephanie.
Sadly, after this interview, I was advised that all further visits to the island have been suspended indefinitely. I can only hope that whatever circumstances have prevented Mr. Rook from welcoming guests will be resolved because I hear their VIP package is life-changing. One can only hope.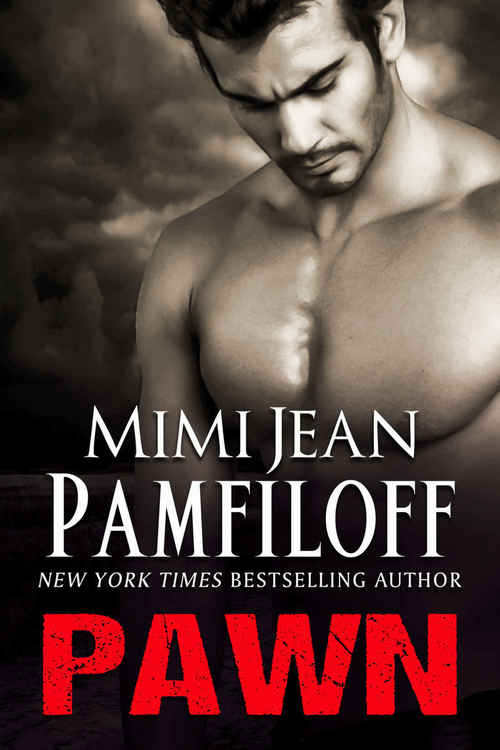 From New York Times Bestseller, Mimi Jean Pamfiloff, Comes Part Two of Mr. Rook's Island, a Sexy, Dark, Romantic Suspense.
SHE KNOWS HE'S BAD. THE QUESTION IS, HOW BAD?
Stephanie Fitzgerald is nobody's pawn. Determined to discover the truth about a missing loved one, she lands a job at the world's most exclusive resort, working for the only man with the answers–Mr. Rook. He's shockingly handsome, thoroughly intimidating, and completely off-limits.
But the truth she seeks isn't black and white, and Mr. Rook is a far more dangerous temptation than she ever knew.
Will Stephanie resist her desires, or will she be lured into Mr. Rook's world of hidden sins?
Romance Paranormal | Romance Suspense [Author Self-Published, On Sale: November 3, 2017, e-Book, ISBN: 2940158853746 / eISBN: 9781943983230]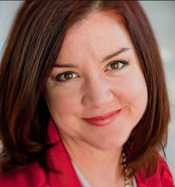 Mimi Jean Pamfiloff is a New York Times & USA Today bestselling author of Paranormal and Contemporary Romance. Both traditionally and independently published, Mimi has sold over 900,000 books since publishing her 1st title in 2012, and she plans to spontaneously combust once she hits the one-million mark. Although she obtained her international MBA and worked for over 15 years in the corporate world, she believes that it's never too late to come out of the romance-closet and follow your dreams.
When not screaming at her works in progress, Mimi spends time with her two pirates in training, her loco-for-the-chili-pepper hubby, and rat terriers, Mini & DJ Princess Snowflake, in Arizona.
She continues to hope that her books will inspire a leather pants comeback (for men) and that she might make you laugh when you need it most.