I never planned on becoming a writer. Not even when a high school English teacher told me to "be sure to send [her] a copy of my first book" in my yearbook at the end of junior year. But, at the point, I thought that writing stories was something I just did for fun. She had no idea that I had odds and ends of a bunch novels on my Macintosh SE.
I didn't plan on becoming a writer when I was ten years old and spending the summer at my grandparents' house on Lake Mille Lacs in Minnesota. My grandmother was a voracious reader, and her shelves were always stocked with mysteries, biographies, literary fiction, and romance novels. Until that summer, I'd gorged myself on all of the genres but the final one. But one day, after I'd run through all the new mystery arrivals, I stumbled on a grocery sack filled with Harlequin Romances. I distinctly remember being mesmerized by the colors and the story descriptions.
Unlike the mysteries or the classics I'd read, these books were set in far flung, glamorous locales. There was *kissing* in these books. And the endings were all happy. Romance novels became my refuge from the stresses of sports, academics, and first jobs. After I took a particularly onerous final in law school, I spent the weekend doing nothing but reading romance novels, racy ones.
I didn't plan on becoming a writer during my first years as a lawyer, or the second. Or the third. I didn't even plan on becoming a writer or publishing a book when I took a class called "The Extreme Novelist" in early 2014. I just wanted to see if I could actually finish a book.
I did. And then I finished another one. And another one. Little know that the genre that had been "love at first read" would become "love at first write." And I hope, with each happy ending, to give my readers a little bit of what romance novels have given me.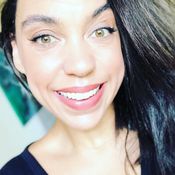 USA Today Bestselling author Andie J. Christopher writes edgy, funny, sexy contemporary romance. She grew up in a family of voracious readers, and picked up her first Harlequin Romance novel at age twelve when she'd finished reading everything else in her grandmother's house. It was love at first read. It wasn't too long before she started writing her own stories — her first heroine drank Campari and wore a lot of Esprit.
Although, she set aside writing fiction for a while, her love of romance novels stayed with her through college, law school, and multiple cross-country moves. During one long East Coast winter, she decided writing a book would be a good excuse to avoid braving the elements. It was love at first write. Her heroes are dirty-talking alphas, and her heroines traded Esprit for Free People. (None of them would turn down a Campari, though.)
Skylar Clarke has sworn off bikers. But Abner Travis, leader of the local motorcycle club, is the one thing she can't resist.
Skyler Clark knows she'll have to face her past when returns to the Russian River Valley to make pinot noir. People in the small town where she grew up haven't forgotten her father – a country doctor turned outlaw motorcycle club president – and his fall from grace. But as long as she keeps her own business squeaky clean and stays away from bikers, she'll be fine.
Abner Travis sold his family's vineyard and winery to build up his business. And he's the president of a clean motorcycle club that does things the overburdened sheriff's department can't. He's too busy making sculptures for Hollywood directors and quietly sabotaging meth labs to chase a woman. But now that Skyler's all grown up, he wants her for his own. He just has to convince her that their dark, shared history shouldn't get in the way.
Travis is the one thing Skyler can't resist, but she doesn't believe they can last. When her father's old club puts Skyler's business and safety at risk, she has to decide whether to place her trust in Travis or to walk away. And Travis has to decide how much he'll give up to keep the woman he loves.
Warning: Contains a dead sexy biker who will pull on your pigtails, but only if you beg.
Romance Contemporary [On Sale: July 11, 2017, e-Book, ISBN: 2940154336489 / eISBN: 9781386131908]