How old were you when you started writing?
I was 38 when I started my first book. I had no intention of being an author when I started; I simply wanted to see if I could finish a book. I found a community of like-minded people and learned a ton about the creative process and the business side of writing. Once I finished that first book, I wondered if it was publish-worthy. It wasn't. So I wrote another and another. My third book—after being rewritten a half-dozen times—finally sold. I didn't enjoy writing in high school and college. My teachers had a way of destroying the pleasure of putting words on paper. I wrote to please them, not myself.
What's the most difficult part of being a full-time writer? What's the most rewarding?
Self-discipline. I write a novel every six months. I plan out my weeks of research, writing, and editing. I must stick to my schedule, or else I find myself in a stressful rush for the last month or two. The current book is always hanging over my head—it's a cloud that never leaves. When I turn the book in, it's immediately replaced by the next book. I schedule vacation time where I give myself permission to not write or else I feel guilty for not writing.
The most rewarding is that I did it; I finished a book, and it doesn't suck. I write to prove to myself that I can do it over and over. And because I did it, I'm able to support my family, pay for three kids' college, and fund my retirement. I don't write for praise or because I have a million stories in my head. I do it because it's my version of a marathon; I will finish the damned thing.
To get your writing to 'flow', do you have any habits or rituals?
I spend about three hours in a coffee shop every weekday morning. I've found I am most efficient when I'm out of the house and not distracted by laundry or dishes. I can't get up and wander around. It's a sit-in-chair-hands-on-keyboard situation that works for me.
If you had to choose one career highlight what would it be? What are some of your goals for the future?
A career highlight was being nominated for the International Thriller award for my book, BURIED. My publisher flew me to NY for the conference and awards ceremony. I didn't win, but I was honored to be recognized. I felt like I could compete with the big guys.
Recently my publisher told me I'd sold over five million books. Then in the same breath, she asked me what my future goals were. I stared at her; I had no answer. How do you follow something like that? My goals aren't number or award or list based. My goals are to continue to support my family, travel, and retire early. I've got a kid applying to medical school…can I help her graduate debt-free? These are goals I consider.
You have focused your career on writing romantic suspense and thrillers. Are there any other genres you might consider writing? Or are there genres that you know without a doubt aren't right for you?
I write in these genres because they are what I like to read. I originally tried writing contemporary romance, but the characters kept getting murdered. I don't think I'll write in any other genres. I love to read historicals, but I'm not interested in writing them. I can't see me writing paranormal, UF, or young adult either.
I wanted to write a book about my experience when my daughter went through a life-threatening illness a year and a half ago. I lost about three months of my life during this time—so did she. I started to keep a diary, knowing I could help parents whose child had the same illness. The chapters wrote themselves in my head, but I realized there was too much of me in it. My marriage, my struggles with my ex-husband, my daughter's life, and my own mental health were all deeply intertwined with the story. It was too personal to expose to the public.
When you aren't reading are you a reader? Do you have any favorite authors? Do you have a book you would like to recommend?
Every author is a reader first. Most of us are voracious readers. On my auto-buy list are Michael Connelly, Harlen Coben, Tami Hoag, Robert Crais, Tess Gerritsen, and Lee Child. Recently I read THE GLASS CASTLE, a memoir about growing up dirt poor with absolutely nutty parents, but the author emerges as very successful. I read with my jaw hanging open most of the time. The kids slept in cardboard boxes, their parents barely staying one step ahead of the police, moved without a moment's notice, and had no possessions. I'm currently reading THE ALICE NETWORK is historical fiction about a French female spy. I can't put it down.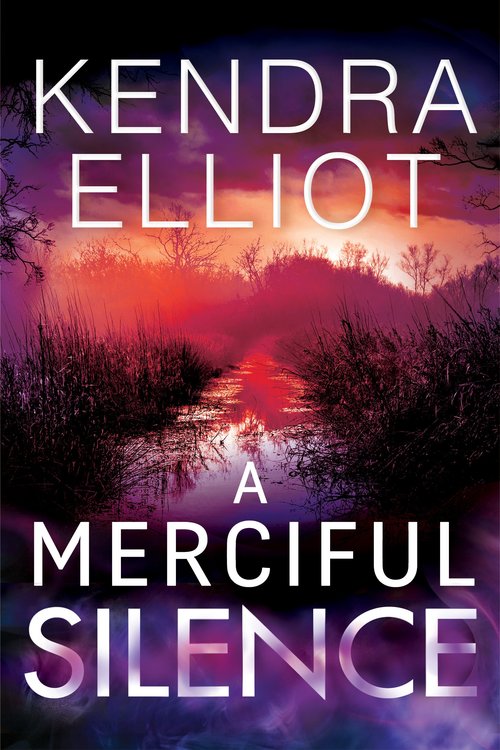 For FBI agent Mercy Kilpatrick, returning to rural Oregon has meant coming to terms with her roots. Raised as a prepper, Mercy is now relying on her survivalist instincts to defend her town from the people the law can't reach. But this time, an investigation calling up a dark past for her and police chief Truman Daly may be hitting too close to home.
A rainstorm has uncovered the remains of five people—a reprise of the distinctive slaughter of two families twenty years ago. Except the convicted killer is in prison. Is this the case of a sick copycat, or is the wrong man behind bars? One person might have the answer. The lone survivor of the decades-old crimes has returned to town still claiming that she can't remember a thing about the night she was left for dead. As the search for the truth becomes more dangerous, Mercy fears that the traumatized woman may not have buried her memories at all. She might be keeping them a secret. And there's a price to be paid for revealing them.
Romance Suspense [Montlake Romance, On Sale: June 19, 2018, Trade Size / e-Book, ISBN: 9781503901315 / ]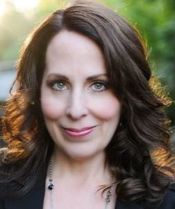 Kendra Elliot has landed on the Wall Street Journal bestseller list multiple times and is the award-winning author of the Bone Secrets and Callahan & McLane series, as well as the Mercy Kilpatrick novels: A Merciful Death, A Merciful Truth, and A Merciful Secret. Kendra is a three-time winner of the Daphne du Maurier Award, an International Thriller Writers finalist, and an RT Award finalist. She has always been a voracious reader, cutting her teeth on classic female heroines such as Nancy Drew, Trixie Belden, and Laura Ingalls. She was born, raised, and still lives in the rainy Pacific Northwest with her husband and three daughters, but she looks forward to the day she can live in flip-flops.