In my debut book, BLACK BIRD OF THE GALLOWS, we meet Angie Dovage, high school senior with a talent for music and a crappy past. Her dream of coasting through that her last year of school under the radar are blown to smithereens when Reece Fernandez moves in next door with his family. She thinks he's hot (naturally) but so does half the student body. Angie notices other things about him, though, that begin to make her wonder if Reece is a little more—or less—human than he takes such pains to appear. So I'm turning it over to my heroine, Angie Dovage, to share her three step program of determining if your hot new neighbor is supernatural, in her words (passes the keyboard to Angie)…
Okay, so hey. Thanks, Meg. Also, thanks for, well, deciding Black Bird didn't needed to be a tragedy. Even if you were just worried about bad reviews if you killed me or Reece off, whatever. I'm grateful. I'm not holding it against you for making my love interest a harbinger of death or anything. No, not at all. Actually, you did make Reece pretty amazing. But anyway, you want me to share my three steps to know if the guy you're crushing on is supernatural? Here's what to look out for:
The dude won't talk about his past. Reece WOULD NOT talk about where he came from, and seriously, most guys LOVE talking about themselves. They can talk, talk, talk about mind numbingly boring stuff, like sports, but if your guy won't even share the state he last lived in? Uh huh. He's probably not human.
The dude is unnaturally mature. Seriously? Most high school guys are thinking about one thing, with one particular organ doing the thinking (hint: it's NOT their brain). But if your guy likes thoughtful, deep conversation and isn't all grabby the instant you're alone, BUT he's clearly into you? It's a good indication that he's older than he looks, and thus, supernatural.
The dude has weird associates. There were always strange people around Reece—his family was unusual, with that gorgeous "mom" who instantly enthralled my dad (ugh) and all those adopted kids who were so well mannered, but knew way too much about me. Then, there was that one scary guy with all those bees who Reece clearly knew, even though he denied it at first. THAT guy caused me enormous trouble, but I digress. So, if your guy is frequently spotted with folks who don't seem quite human, chances are your guy isn't either.
That's it! Those are the 1-2-3s of figuring out if the mysterious hottie who moved to your neighborhood might be supernatural or not. Now, in my case, I had other little clues which were Reece specific, and I did catch him in the act of catching death energy, but that was only after I started stalking—er, I mean, monitoring—him for his weird behavior. So, if you keep an eye out, and your heart open, you may just find yourself falling for a guy who falls outside the boundaries of human. But believe me when I say, it's TOTALLY worth it!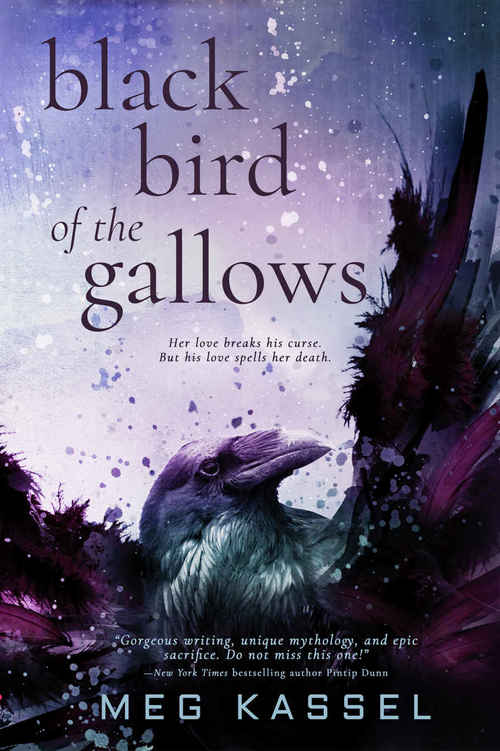 A simple but forgotten truth: Where harbingers of death appear, the morgues will soon be full.
Angie Dovage can tell there's more to Reece Fernandez than just the tall, brooding athlete who has her classmates swooning, but she can't imagine his presence signals a tragedy that will devastate her small town. When something supernatural tries to attack her, Angie is thrown into a battle between good and evil she never saw coming. Right in the center of it is Reece―and he's not human.
What's more, she knows something most don't. That the secrets her town holds could kill them all. But that's only half as dangerous as falling in love with a harbinger of death.
Young Adult Paranormal [Entangled Teen, On Sale: September 5, 2017, Hardcover / e-Book, ISBN: 9781633758155 / eISBN: 9781633758155]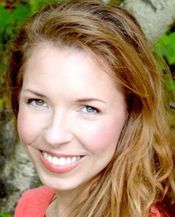 Meg Kassel is an author of fantasy and speculative books for young adults. A graduate of Parson's School of Design, she's always been creating stories, whether with visuals or words. She worked as a graphic designer before realizing the thing she did for pleasure (writing) was something she should do for real. Meg is a New Jersey native who lives in a log house in the Maine woods with her husband and daughter. A fan of '80s cartoons, Netflix series, and ancient mythology, Meg has always been fascinated and inspired by the fantastic, the creepy, and the futuristic. When she's not writing, Meg is reading, hanging out with her family, hoarding peanut butter cups, or playing video games. She is a two-time finalist and the 2016 winner of the RWA Golden Heart© contest in YA.