The screen door swung open. Della came out into the alley. "Hey there," Della said. She fished a half-smoked joint out of the pocket of her faded plaid shirt and lit up. "I thought you'd be long gone. You forget something?" Della was planning to work a double shift again. Brutal hours, but she didn't have a choice. The bank was threatening foreclosure on her house.
"No. I was just daydreaming." Sarah pushed away from the building.
Della nodded, took a long toke, then tipped the joint toward Sarah. "Want a hit?"
Sarah shook her head. "Thanks for the offer though." Even though she didn't smoke, she was touched by the generosity of the gesture. "See you tomorrow," Sarah called over her shoulder as she headed past the sour-smelling dumpster.
"Yup." Della leaned her bony hip against the building, took another long toke, shut her eyes, and tipped her face up to capture the late-afternoon sun. As Sarah turned left out of the back alley onto E. Knoxville street, she could see Della, eyes still shut, exhaling a long, slow stream of smoke into the air.
Sarah walked on. A gray pickup truck rumbled by, but other than that, it was pretty quiet out. It generally was in the little town of Brimfield, Illinois. That was one of the reasons Sarah had decided to stop there. It was a small, sleepy town off the beaten track, and the last place on Earth Kevin would look for her. She crossed her fingers, knowing the act wouldn't dissuade him from attempting to track her down, but it offered comfort nevertheless.
She was sticky, with a stain down her front, and she smelled of root beer. However, she wasn't going to be deterred from her plan. She would slip into the post office on the way to her room at Ma Green's boardinghouse. Hopefully, the promised separation agreement documents from her mom and dad's old attorney, and family friend, Phillip Clarke, had arrived. Sarah would then take them to the public library, get them signed, notarized, and mailed back before the post office closed for the night. Once the separation agreement was signed and notarized, the clock would start ticking. And in a year from today she would be free. Free. Kevin would no longer have power over her. Legal or otherwise.
So why was she feeling so jumpy? The taste in her mouth, slightly bitter, acidic. Her gut felt queasy. Perhaps the mayonnaise on the chicken sandwich she had eaten at lunch break was off? You've got to stop obsessing like this, she told herself sternly, even though her pulse was racing. You're probably having an anxiety attack. Kevin's four states away. Most likely he's at the precinct, steamrolling over some unlucky soul. Sarah turned onto N. Galena Avenue, shaking her arms to try to dispel the tension, and that's when she saw him.
Kevin. Close-cropped hair. Built like a tank. Brutal sledgehammer fists. He was leaning idly against his car, eyes trained on the post office door. A lit cigarette dangled from his fingers.
Kevin. She scrambled backward, desperate to get out of view. How did he find me? In her haste, she'd forgotten about the brick pharmacy steps and was airborne for a second before hitting the ground hard. Phillip must have told Kevin where I am. Sarah stumbled to her feet, her eyes hot, feeling as if her last tenuous thread to her beloved parents had just been severed. How could he have betrayed their trust like that? Betrayed mine? She turned, sudden hot tears streaming down her face as she ran. Ran as fast as she could, her heart pounding loud, loud in her ears, the copper taste of blood in her mouth.
Della was heading into the diner when Sarah burst into the alley, wild-eyed, desperate, jelly-kneed with fear. "Help me," Sarah croaked, her voice barely a whisper. "Please. I need a ride."
From THE RUNAWAY HEIRESS published by arrangement with Berkley, an imprint of Penguin Random House LLC. Copyright © 2021 by Meg Tilly.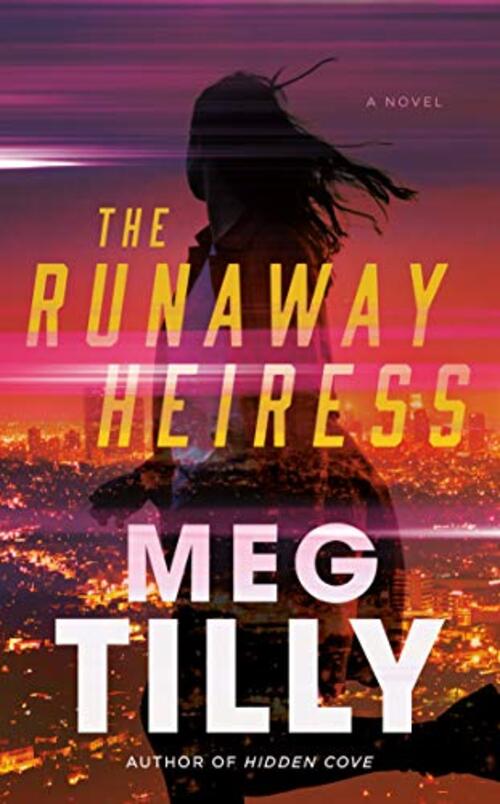 A brave woman on the run from her vindictive husband faces a dangerous path in the thrilling new romantic suspense novel from Oscar-nominated actress Meg Tilly.
Sarah Rainsford has been on the run for more than three years. She's changed identities yet again in hopes of throwing her violent estranged husband, a police lieutenant, off her trail. Since she's still legally married to him, and he is willing to bend any laws to get his hands on her inheritance, he'll stop at nothing to locate her.
With a new name and fake ID papers, she lands a job as a personal assistant to none other than Hollywood's golden boy director Mick Talford. He's a difficult client but she senses hidden depths to him. Once Mick and Sarah combine forces in a desperate attempt to keep Sarah out of harm's way, they build a strong bond . . . but with danger trailing them, is it enough to keep them both alive?
Romance Suspense [Berkley, On Sale: August 10, 2021, Mass Market Paperback / e-Book, ISBN: 9780593201084 / eISBN: 9780593201091]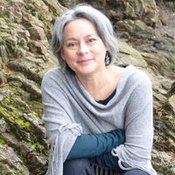 Meg Tilly may be best known for her acclaimed Golden Globe-winning lead performance in the movie Agnes of God. Other screen credits include The Big Chill, Valmont, and more recently, Bomb Girls, and Netflix's movie War Machine, starring Brad Pitt. After publishing six standout young adult and literary women's fiction novels, the award-winning author/actress decided to write the kind of books she loves to read–romance novels. Tilly has three grown children and resides with her husband in the Pacific Northwest.