Welcome to Fresh Fiction, Megan! Please tell us a little bit about yourself, the Alaska Force Series, and specifically your latest book Sergeant's Christmas Siege.
Hi! I'm the author of about 100 books (ranging from cowboys to bikers to rom coms and more, like my beloved Alaska Force). The only thing I love more than reading romance in all its forms is getting to write it!
The Alaska Force series is so much fun. Ex special ops heroes who live on a faraway Alaskan island and only emerge to take down bad guys? Yes, please!
Sergeant's Christmas Siege is particularly fun because it's set at Christmas—in Alaska! Kate Holiday is a no-nonsense Alaska State Trooper who is sent to the remote island of Grizzly Harbor to look into various disturbances she thinks are the fault of Alaska Force. Templeton Cross is sent as a representative of Alaska Force to handle Kate. But Kate doesn't like "handling," Templeton has a way of getting under Kate's skin, and Christmas is coming. . .
Alaska State Trooper Kate Holiday is sent to investigate, disband, and arrest Alaska Force. After a tough childhood, Kate does her best to always go by the book, so she assumes this will be a smooth case. What does Kate's past add to her character? Do you think her straightforward and tenacious spirit helps or hinders her when things start to go awry?
Oh, I love Kate so much. She's built a life in reaction to what happened to her, but it's Templeton who teaches her how to really live. And in the meantime, she's tough and fearless, because the worst has already happened to her. I think it really gives her the spine and grit to stand up to Templeton when another person might have found him a little hard to handle. But not Kate. 😊
Equally as confident and straightforward with an added spark of charm is Templeton Cross, a former Army Ranger. He's bent on making Kate's job as difficult as possible, but there's also a softer side to him as the holidays draw near. Can you talk about your favorite things about Templeton?
There's not much I don't love about Templeton! He was a lot of fun to write as a secondary character in SEAL'S HONOR and SNIPER'S PRIDE, but he really shines in the spotlight. He's bigger than life, funny, outrageous, and beneath all of that, deeply loyal and protective. He finds Kate's prickliness delightful. And best of all, he alone figures out how to find a way to her heart.
Alaska is such a gorgeous-and sometimes dangerous-setting for this series! Have you been to Alaska? What do you love about it?
I dream about Alaska! It's such a stunning place that no, I've never visited. Though I have conducted extensive research, which has included interrogating current and former residents of the Last Frontier extensively regarding the many things I want to know that I can't find online. Like: how does a beach in Southeast Alaska smell after a winter rain? And while the scenery is jaw-dropping and beautiful, I think that what I love most about it is the unique toughness of the residents. They can handle anything!
I enjoyed that Sergeant's Christmas Siege is an action-packed romantic suspense novel with a bit of Christmas cheer thrown in! Did you find it difficult to balance these two aspects of this novel? How do you imagine your characters spending the holiday season (without being caught in the crosshairs of a looming threat, LOL)?
Actually, I had a great time weaving those threads together, especially given Kate's aversion to the holiday. Going forward, I imagine the two of them figuring out how to make their own traditions. Neither one of them likes to take the easy road anywhere, but in my heart, I think of them celebrating in a style anyway. Whatever that looks like to them!
Thanksgiving and Christmas are almost here! What's your go-to dish to share at a gathering of family and/or friends?
For Thanksgiving, I have passionate feelings about the traditional green bean casserole and insist upon making it (and eating too many fried onions straight from the can because that's who I am as a person). Yum. And for Christmas, I'm deeply concerned with proper cinnamon rolls to go along with opening gifts beneath the tree. Some years I bake them myself. Other years I find new takes on them in favorite local bakeries. Just so long as they're there!
We love to ask authors for book recommendations! What have you recently read that you adored?
I absolutely loved Evie Dunmore's Bringing Down the Duke. What an amazing book! I was also completely swept away by Maria Vale's The Last Wolf. And anyone who loves a cowboy owes it to themselves to read Cowboy Christmas Redemption by Maisey Yates!
What can readers expect from you next?
I write a ton of books as me and also as my alter-ego Caitlin Crews. The third book in my Cold River cowboy series comes out in January, featuring an older brother's best friend hero. Yum. And I have an amazing book coming out in March called A Cowboy For All Seasons, featuring three of my friends and me and intertwined novellas following a year in a magical family farmhouse. We're all so excited for this book! But the best place to see what I'm up to is here: https://megancrane.com/coming.php 
Rapid Fire Random Questions
Favorite animal: Wombats. All the wombats.
Coffee or tea: I love both, but I have a serious coffee addiction.
Favorite book to re-read: Pride and Prejudice, always.
Beach or mountains: I live on the west coast so I can have both.
When you were younger, what did you want to be when you grew up?: I wanted to be a writer, but I didn't know that was possible. . . but it is!
Dream vacation: I'd love to go spend a summer in New Zealand.
Aside from reading and writing, what are your hobbies?: I love knitting, hiking, traveling, and, of course, reading!
Five people you'd invite to your book club (dead, alive, fictional, etc.!): I have the best romance book club in charming Jacksonville, Oregon, at the best bookshop in the world, Rebel Heart Books, and you're all invited!
Favorite movie: Since it's the holiday season, my favorite holiday movie is Home for the Holidays, which is one of the only Thanksgiving movies I know!
You have a totally free afternoon – no deadlines, no obligations, no Twitter notifications! What do you do?: I take a long walk, read a book in a cozy bath, then get lost in my knitting and a good British detective show!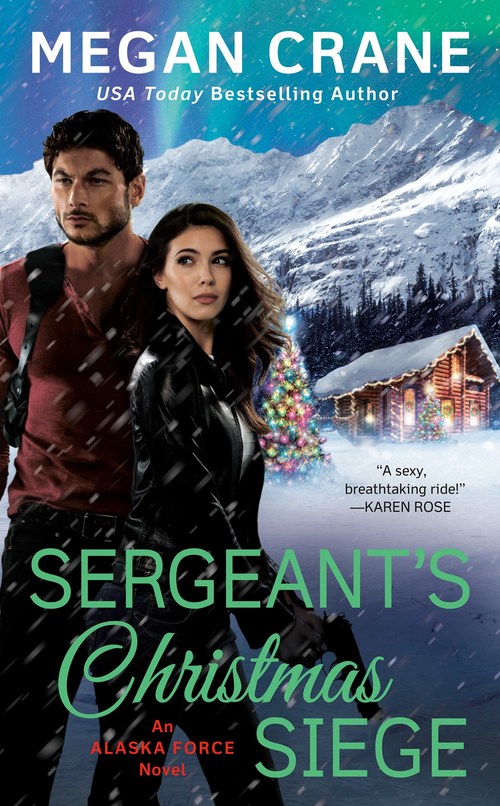 Danger lurks in the wilds of Grizzly Harbor this
Christmas but it's love that has Alaska Force in the
cross-hairs, from the USA Today bestselling author of
Sniper's Pride.
When straight-arrow, by-the-rules Alaskan State Trooper Kate
Holiday is sent to investigate a local band of secretive
commandos in remote Grizzly Harbor over the holidays, her
least favorite time of year, her objective is clear: disband
Alaska Force and arrest them. But Kate didn't count on the
diabolical temptation of Templeton Cross. The former Army
Ranger exudes charm and has absolutely no respect for the
rules of law that govern Kate's life – too bad he also makes
her mouth water and her knees weak.
Templeton has always been good at keeping his game face on
and his emotions hidden, especially in combat. But working
with Kate brings back memories of losses he prefers to keep
locked up tight. As the pressure mounts – and Christmas
draws closer – it's a given that someone's going to get hurt.
Trouble is, the more time he spends convincing his careful,
wary trooper that there's more to the holidays than her
memories, the more he wants to keep her around. Forever.
But forever is the one thing a man like Templeton can't do.
Not even at Christmas.
Romance Military | Romance Contemporary | Holiday [Berkley, On Sale: October 29, 2019, Mass Market Paperback / e-Book, ISBN: 9781984805508 / eISBN: 9781984805515]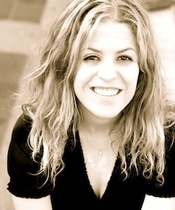 USA Today bestselling and critically-acclaimed author Megan Crane has written more than 100 books from women's fiction, chick-lit, and work-for-hire young adult novels to Harlequin Presents as RITA-nominated Caitlin Crews. These days her focus is on contemporary romance, from her special brand of cowboys to sexy bikers and beyond. She sometimes teaches creative writing classes both online at mediabistro.com and at UCLA Extension's prestigious Writers' Program, where she finally utilizes the MA and PhD in English Literature she received from the University of York in York, England. She lives in California with her husband who draws comics and animation and their menagerie of ridiculous animals.
***
Fresh Fiction Editorial Manager Danielle Dresser is an avid reader, lackluster-yet-mighty crafter, and accomplished TV binge-watcher. Once upon a time, she was a publisher publicist and continues to cultivate her love of books and reading by chatting with the best authors in the business. She lives in Chicagoland with her very own romance hero husband, darling daughter, and two tempestuous cats. Follow her on Twitter and Instagram, @dj_dresser.